Review: Glen E. Friedman's Idealist Propaganda
Juxtapoz // Friday, 19 Dec 2008
1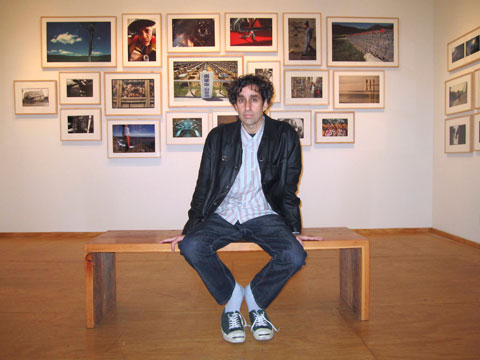 Legendary photographer Glen E. Friedman held the opening reception for his first major retrospective, Idealist Propaganda, at Subliminal Projects Gallery last weekend and from a look at the stunning photos (both in their composition and technical excellence) lining the walls, it's safe to say that this is some propaganda we'll gladly ingest.

Idealist Propaganda features a rare selection of Friedman's oeuvre, including twenty-?ve never-before exhibited photographs of his celebrated iconic photos of the pioneering skate, punk and hip-hop subcultures to his equally political and polarized subject matter of the natural world.

Having shot everyone from Jay Adams to Tony Alva; Run DMC to Public Enemy; the Beastie Boys to Minor Threat and Black Flag, Idealist Propaganda proves to be a transcendent exhibition and ultimately Friedman's most de?nitive creative and philosophical statement. "I just fucking worked really hard at it," he tells Juxtapoz in a recent interview. Read what else the man behind the camera has to say in the full-length interview by Trina Calderon here.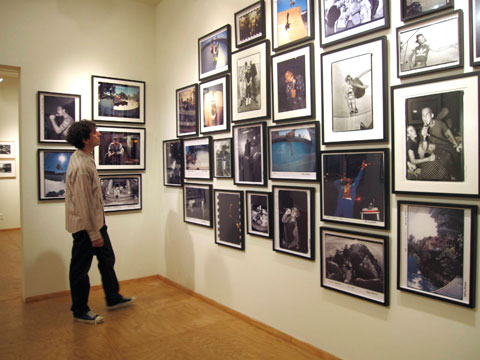 Glen E. Friedman
Idealist Propaganda
December 13th – January 9th
SUBLIMINAL PROJECTS GALLERY
1331 W Sunset Blvd
Los Angeles, CA 90026


Last Saturday night, Subliminal Projects Gallery hosted the opening for Glen E. Friedman's first retrospective, Idealist Propaganda. Friedman chose to show prints from all his series – Fuck You All, Fuck You Heroes, Fuck You Too, and Recognize. There are several never before seen or even printed shots in the show, along with some incredibly iconic images that you have seen before, but may never have known who was behind the lens.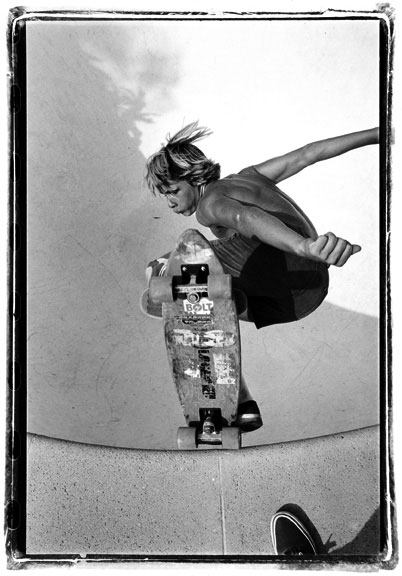 Glen had his first skateboarding photo published in Skateboarder magazine when he was 14. He worked from that young age to promote his ideals and attitude through his photography. He split his youth between LA and NYC and was inspired by the pulse of the progressive cultures of the 1970s and 80s.


Skateboarding had become an expression of freedom for kids and the suppression that followed really paved the way for the rebellion that seemed to ooze out in different forms of music and art. There was literally a collision with urban art, music, and skateboarding subcultures and Glen was there with his camera. He shot some of the earliest photos of the Z-Boys (the Dogtown skaters), the bands Black Flag, Minor Threat, Run DMC, The Beastie Boys, Suicidal Tendencies, rapper LL Cool J, and later, Fugazi and Rage Against the Machine. There is a theme here and if you don't get it, just recall the days you were chased out of a parking lot for skating too late, or made fun of because your hair was a different color or your pants hung a little too low on your waist. There is a consciousness that Glen captured and his attention to detail and meaning help him tell amazing stories in his photos.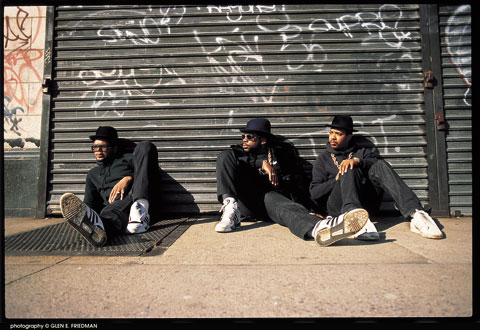 I talked with Glen a bit before his opening.

"I didn't happen to get them (the photos). I worked really hard to get them, I was at the right place at the right time, and there were other people there too. I just fucking worked really hard at it. I really believed in what was going on and I did all I could to promote and push these cultures as hard as I could. I didn't get high. I didn't fuck around. This was dead serious to me, promoting these cultures. Even as a kid, I thought there were things that changed my life and revolutionized the way I looked at things and I wanted to pass that onto people. Even if those things weren't as radical as some people might have seen or thought, I wanted to present them in a way that they were. I wanted to even idealize them in the way that they were speaking to me. I wanted them to speak to other people…My camera became my weapon, my bullhorn." It became his personal responsibility to document his culture. Skateboarding, punk music, and hip hop (which he called the black kids punk rock) are really important components of the 1970s-80s. Music got real loud and political and Glen knew everything else was boring and that there was an alternative. We talked about what happened later and how commercialism was bound to happen in America.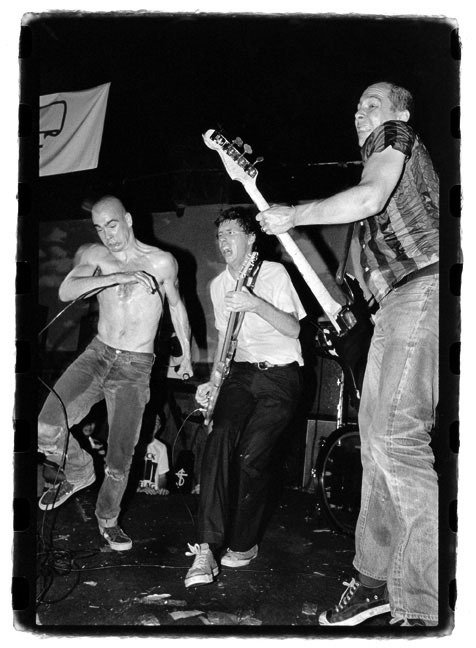 "I had my thumb on the culture forever, a million people did, that doesn't mean that we're going to sell out to corporations so we could make money because we understand the culture. That's just rude and that's selfish, and that's everything that supposedly these people were against – but they saw a way to make a living and to cash in. It's very short sided. I make a good amount of money off my archive and my books, a good portion of it, and I'm not using it to sell it to Fortune 500 companies, or my ideas to show them how to market to my generation. Why would I do that? I don't want you to market anything to my generation - I want you to go out of business. I want my generation to do what it does. I'm really offended and disgusted by people who sell out the idea that we know how to sell you our culture, so come to us and pay us and we'll show you how to get people our age to buy stuff. It's disgusting, pathetic and despicable."


The two main salons of the show are decked out with both B&W and color prints of his work. The hallway features several prints from his Recognize series, which are shots of clouds that he has taken from within the clouds. Glen is fascinated with clouds and their impermanent states and beauty. Recognize is another personal statement. Glen champions the idea that respect should be given back to art today, the aesthetic and the craft. The images are very cool and again, I think that Glen wants people to see something they may just miss if they are not paying attention.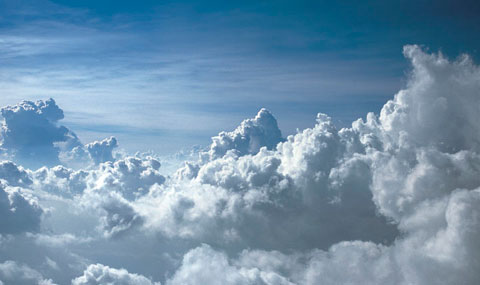 Text by Trina Calderon.
Idealist Propaganda runs thru January 9th, 2009 at Subliminal Projects.
More on Glen E. Friedman at www.burningflags.com

More on Idealist Propaganda at subliminalprojects.com