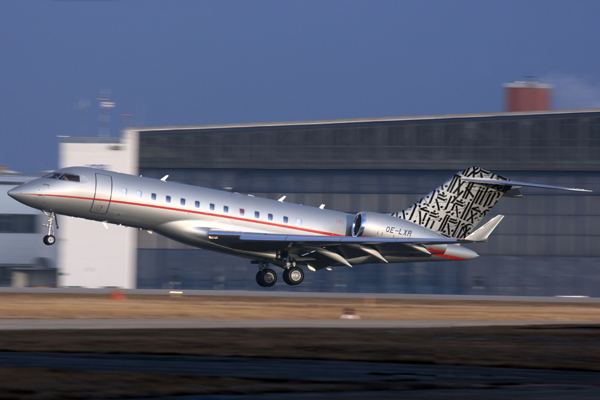 As we mentioned on the site yesterday,
RETNA just had a major solo exhibition in NYC
as part of his "Hallelujah" World Tour. The promotion and gallerist team behind the show just showed us this rendering that shows what RETNA will be painting this Spring. A private jet. And that is awesome.
The jet here is the rendering
of a
VistaJet Global Express XRS painted tail
RETNA will do in
April in
Europe on the actual jet as part of the
the VistaJet & Bombardier Aerospace sponsorship.
Not bad.