Rene Almanza "Transhumano" at FIFTY24MX Gallery in Mexico City
Juxtapoz // Tuesday, 29 Mar 2011
1
Featured in our
October 2010 issue,
Monterrey, Mexico-based fine artist
Rene Almanza
is opening a solo show,
Transhumano
, at
FIFTY24MX Gallery
in Mexico City, this Satuday, April 2. To mark the occasion, Almanza created a short trailer featuring his movement-filled line drawings.
In the Winter of 2010, we sat down with Almanza to discuss, amongst other things, his view on the future. Not so much of where we will be, but
who
we will be. Watching him paint a mural over the course of a week, I began to notice that portraits of people began to take new shape after Almanza spent hours considering their look. What the final product showed was something more than human. I wrote at the time, "
At times the mural looked Kafka-esque, a portrait of modern man in an explainable and unfamiliar spiritual and political quandary, and at times you saw a futuristic, post-human experience of man and technology fused as one entity. As with all Almanza's work, the familiar becomes unfamiliar, and essence and being are a hybrid."

Here is part of our conversation:


What are those heads? Where do they come from? I have watched for three days as you paint and modify and long, horizontal painting of heads. It's a very distinct style. When I look at your work, I always think about very Kafka-esque futurism. I feel like I'm looking 50 years ahead at humanity.

I think you are right to see that. I think a lot about the human condition and what is changing in our minds and bodies, and about ideas of post-humanism. Ten years or 15 years ago life was very different. We changed dramatically with technology and Internet and multimedia advances that have affected our lives, the way we communicate, the way we relate with the world; and of course, it has effected images one makes and the way that you work.


Maybe the thing that I've tried to do is have a representation of human beings in the future and understand it in a sense what has happened with us: past, present, and future all together in one moment. When you are drawing, you do a mind exercise. All of this is together in the mind, I think that for me to put all these things together and produce a drawing that communicates all of this is the most difficult thing. It's not really the idea that you are going to do a drawing of exactly what you see, but it's more of trying to draw a sense of what is happening, painting a very abstract kind of feeling.

It's abstraction but not unfamiliar. When I look at these characters you are painting right now, there is an abstract element, but at the same time I don't feel like I'm looking at something that I don't know. These are representations, and you are conveying a feeling that we still have as humans, but I also can see that there is part of these "humans" that we haven't quite reached yet. Like the marking you give them, the body shapes are new. Like I said, I'm looking into the future, but it's also 1930 x 2010 x 2050. I can relate to these characters, but it seems like they have gone through more technological advances than what I've gone through in 2010.

The idea of abstraction is really complicated and there is no formal way to do it. I think it's the most complicated thing in the world to do an image that transcends all of the conceptual thoughts that are in your mind. For painters and the people drawing, the final role is to produce a very good image that communicates with other people. That is what I try to do. But its hard. I believe in a lot of things about the drawings and the paintings. I believe that the drawings are very important. It is the base for all my work, a tool to build the walls of your future, your design, and your life.


When you fashion an image, this might sound a little crazy, but I feel that image should be a window into another dimension, a reality of a future, or a hypothesis about the future. And if you are an artist, I think you must search for ways to construct your images at this level.

In my generation, artists that draw are called illustrators, and that's okay. Illustration becomes second plane in some countries and with some people. The artists of my generations aren't drawing a lot in Mexico. I don't know why. Maybe it's because of the conceptual art and the multimedia. But now I think people are beginning to draw and paint again.  Something is happening here again.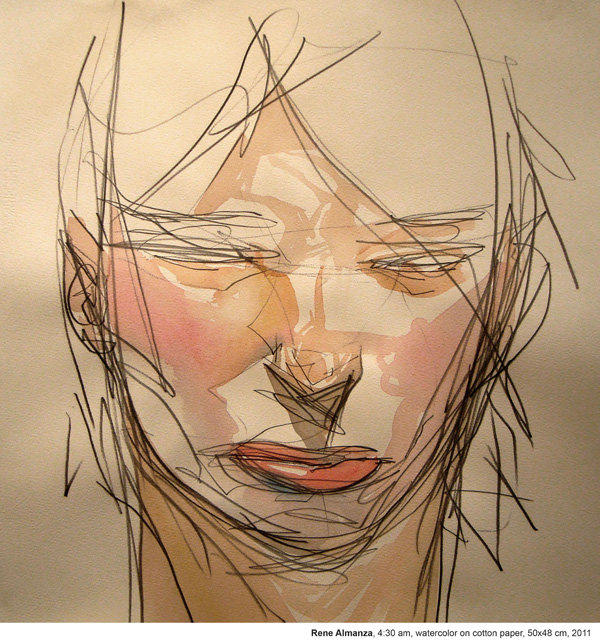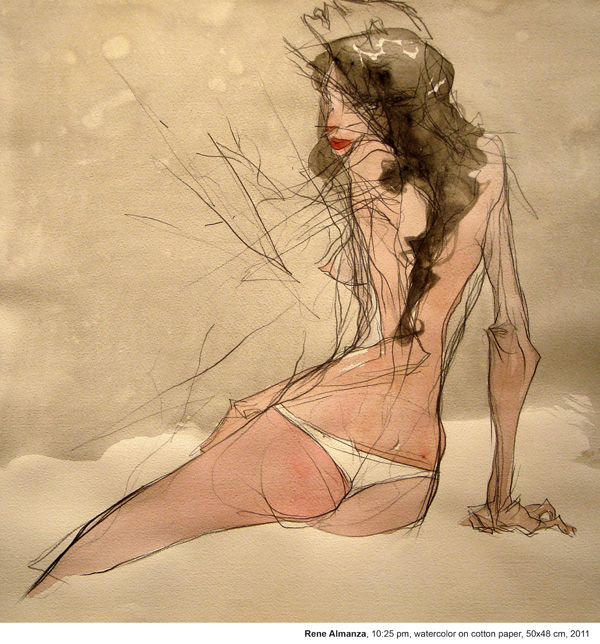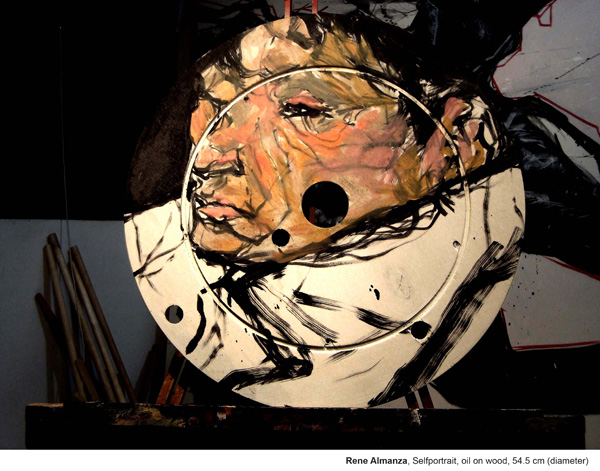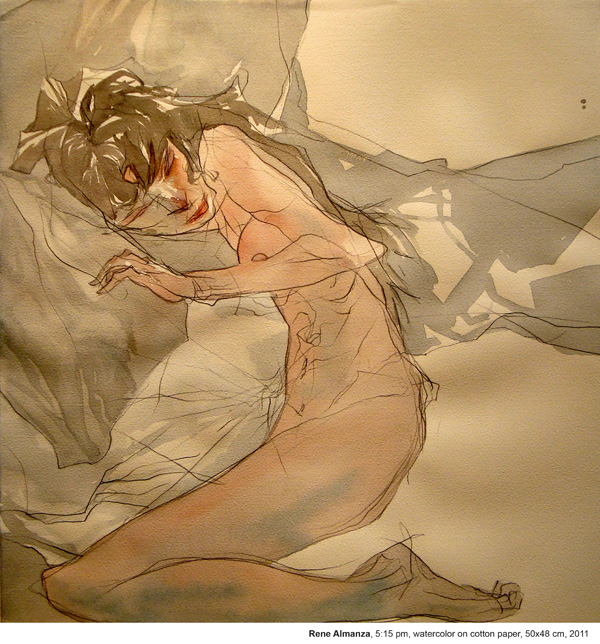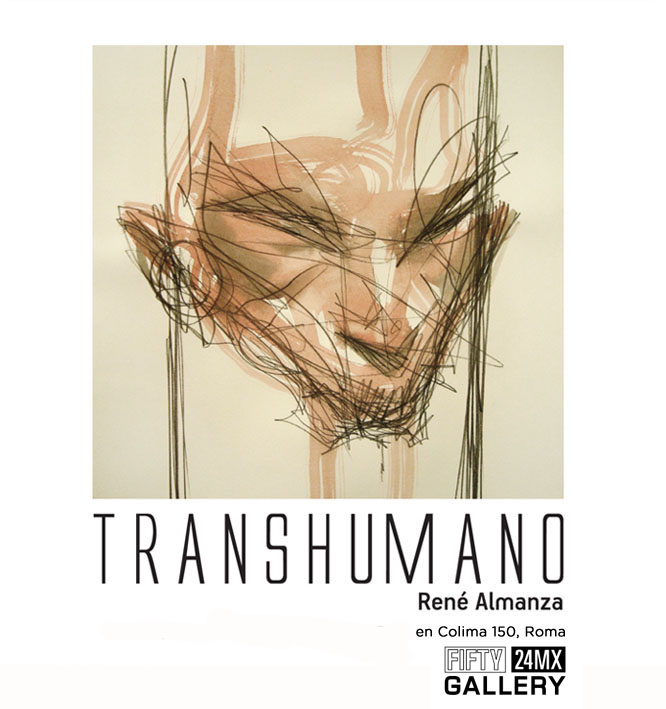 Rene Almanza
Transhumano
April 2—May 8, 2011
FIFTY24MX Gallery
Mexico City, Mexico