Image Gallery
Remains in the End Times @ The Popular Workshop, SF
Juxtapoz // Thursday, 08 Dec 2011
1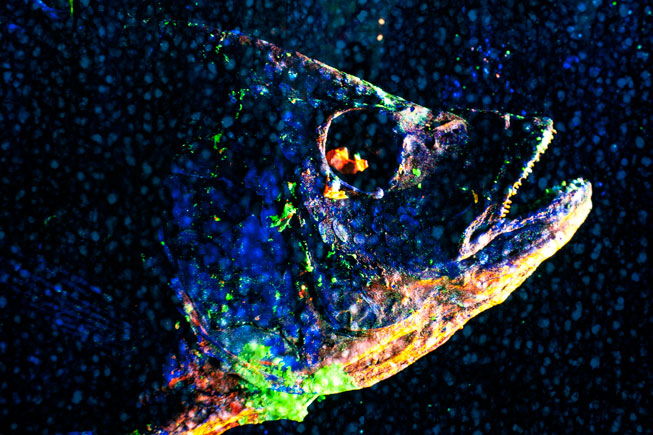 Have you ever been to a really good party? Longtime friends Nate Hooper and Andy Hawgood are S.F. artists and socialites that will make you feel like you're at a really good party if you ever strike up a conversation with them. Along with their friend Lance Geng, they started
The Popular Workshop (TPW)
together in January 2011. It's a creative space in the Tenderloin that functions as a gallery space and design office for the two, their contributors, and exhibiting artists. Hunter Long opened up the very first show, and a number of other artists have followed him. This past weekend The Popular Workshop had an opening party for
Remains in the End Times
, a multi-layered show featuring mostly video art from Yoshi Sodeoka, Rosa Menkman, Daniel Menche, J.K. Keller, and Cristopher Cichocki with prints curated by Jesse Lee Stout. The opening was well-attended and the wine and cranberry vodkas were flowing, with Hooper and Hawgood behind the bar.
Hooper is a longtime FTC head and worked for Rebel Eight, so the crowd drew some skaters and street art appreciators, with people like Robbie Holmes in attendance. The art in this exhibit is all around you, intense, frenetic, and unrelenting. The highlight is an installation of video art in the far corner made of deconstructed Simpsons episodes. It's comforting and humorous because it's familiar but attractive to the eye all on its own simply because the bright hues and curvy shapes of the Simpsons' world make for some of the coolest color collisions and jagged puzzle pieces you've ever seen. The concept behind "Remains in the End Times" is that together, the space and the works present "a paradigm of apocalyptic hallucinations and "tech-gnosis," contrasting modernity with ruination." Taking some of its title from Slavoj Žižek's 2010 opus "Living in the End Times," the exhibit intends to expand the proposition that there is no pending big bang, no End of Day; that instead, society is already immersed in doomsday. The collected works then make a cavern out of the chaos and schizophrenia of modern life, reshape them, and present them to us in waves and bursts.
If you get a chance to check out the exhibit, "Remains in the End Times" runs until December 30th and The Popular Workshop is located at 1173 Sutter Street.
Words and photos by

Cameron

Cuchulainn (Some images courtesy of TPW)