Registreringer: Light Installation by Armsrock
Juxtapoz // Saturday, 29 May 2010
1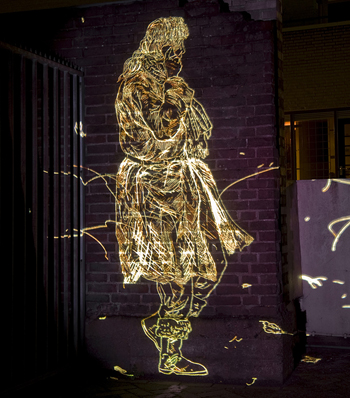 Armsrock (Juxtapoz #95) has been trying something new the past few months: working with light. Any good artist knows the importance of lighting, but Armsrock's idea hinges on fashioning an installation of temporary light works.
On view now in Copenhagen, Registreringer uses carefully positioned lighting accompanied by special stencils to throw beautiful shadows on outdoor structures. Now you have another reason to be out trolling at night.
Registreringer will run through June 12th, 2010 from 9:30pm until 6am each day at Sjaeloer Station, 2500 Valby in Copenhagen, DK.
For additional information please go to: www.armsrock.blogspot.com