Recap: Pygmalion by San
Juxtapoz // Friday, 14 Aug 2009
1
In Greek Mythology, Pygmalion was a legendary Cypriot sculptor who carved a woman out of ivory, in which he fell madly in love. For this show, Sans work comments on humans love for the things we create, particularly money and weapons, with often destructive consequences.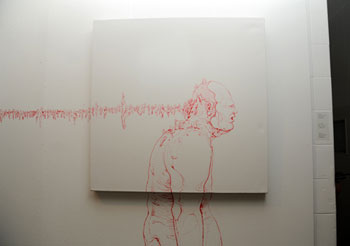 Exodus 2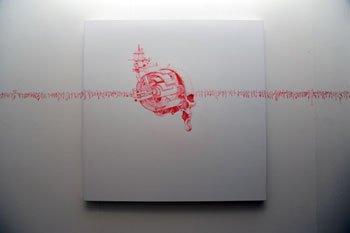 Focal Point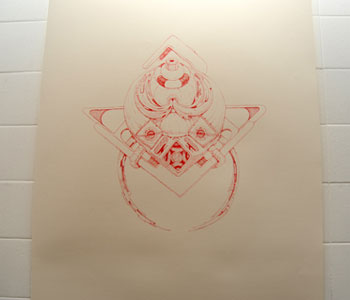 Holy Nest 2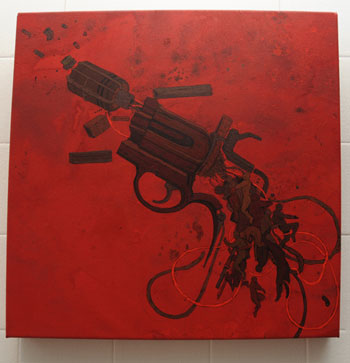 Gun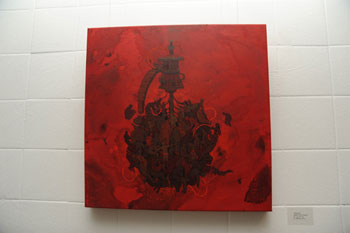 Grenade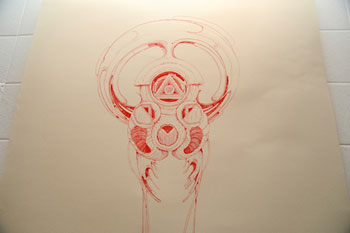 Holy Nest 5

Prison (detail)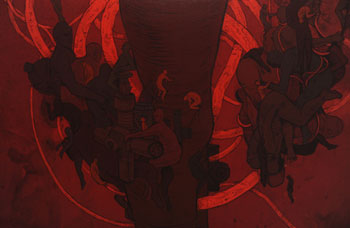 Pygmalian 2 (detail)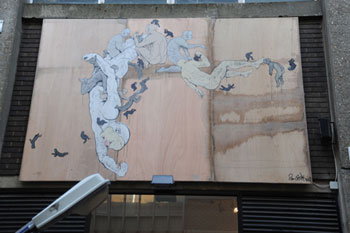 Stolenspace storefront piece by San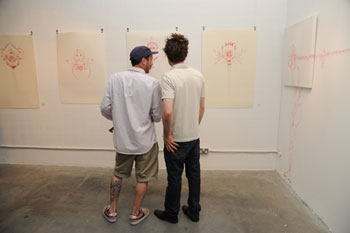 Checking out San's Pygmalian show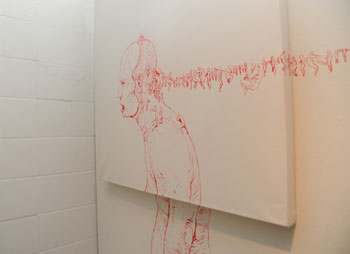 Exodus 1
Born Daniel Munoz Rodriquez, San is an internationally recognized and commissioned illustrator, painter, and street artist. Born in a small Spanish village near the Portuguese border, San currently works and resides in Madrid. His artwork is influenced by magical realism, graffiti, and the culinary arts. In a recent interview in Juxtapoz Magazine, he remarked, "I think today my work is a mixture of classical drawing and contemporary art languages. Nowadays, nature is the basis of my work." San has shown his fine art internationally, as well as his street art in cities across Europe.

Photos (except for first, which is courtesy of StolenSpace) by Chris Osburn.