Radiant Artifacts from Megan Whitmarsh
Juxtapoz // Saturday, 23 Oct 2010
1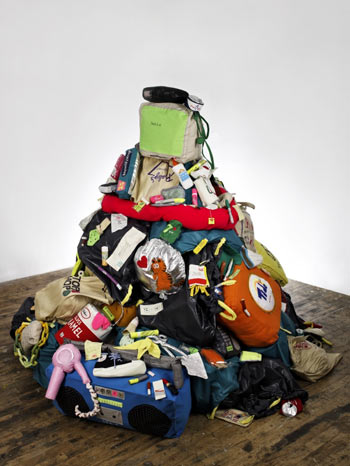 Los Angeles, California fine artist Megan Whitmarsh explores the ubiquity of clutter through carefully arranged embroidered, painted, even piled, artwork. Her exhibit, Radiant Artifacts, opens at Michael Rosenthal Gallery tonight.
"Within the noise of modern culture is a creative force that can transmit optimism and radiance. My process is a form of repetitive prayer that attempts to uncover this force.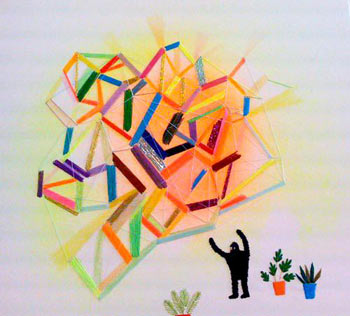 "I want it to kind of feel like you walked into a studio of an artist that's in progress, but also a show. It's familiar, but unfamiliar. It's an environment that oscillates between a gallery show and feeling like a studio.
"In Radiant Artifacts, I will create a layered, textile-based installation of recursive artworks launched from recognizable cultural iconography (eg, Joni Mitchell, science fiction, New Wave, the Muppets, New Age); resulting in a rueful sort of Pop art that explores the oscillation between mass culture and subjective narrative."  -Megan Whitmarsh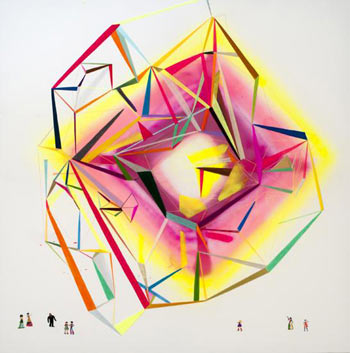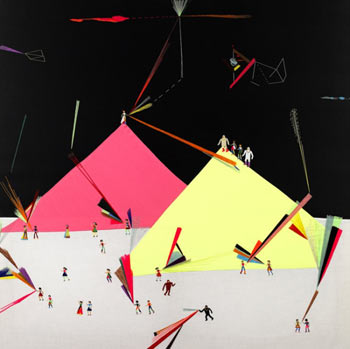 Megan Whitmarsh's Radiant Artifacts
Opening Reception: Saturday, October 23rd 6 - 9 pm
Show continues through December 31st
Michael Rosenthal Gallery
365 Valencia St.
San Francisco, CA 94103