Image Gallery
R. Crumb's Illustration of Philip K. Dick's Spiritual "Exegesis"
Juxtapoz // Monday, 16 Jun 2014
1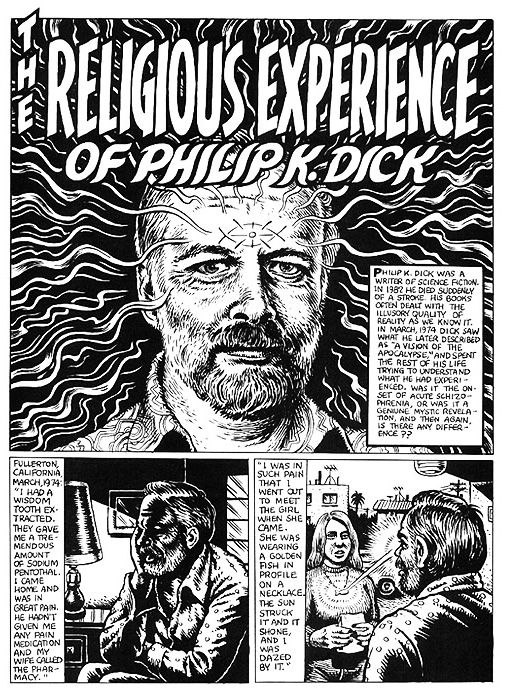 Published in 1986 in Weirdo #17, R. Crumb illustrated sci-fi legend Philip K. Dick's now famous religious experience, a hallucinatory spiritual "exegesis" in which he believed he encountered a God-like presence. If you are new to R. Crumb, we suggest you check out one of his fantastic anthologies. If you're new to Philip K. Dick, you're probably not. His books have been adapted into classic films such as Blade Runner, Total Recall, A Scanner Darkly, and Minority Report. We suggest you start by reading The Man in the High Castle.
via brainpickings