"The Night Before" from Kenichi Hoshine
Juxtapoz // Thursday, 25 Dec 2008
1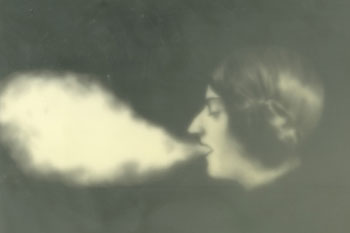 Kenichi Hoshine
"The Night Before"

Solo Exhibition
Jonathan LeVine Gallery

January 10th—February 7th, 2009
Opening Reception: Saturday, January 10th, 6pm—9pm


The Night Before, a solo exhibition featuring new works by Kenichi Hoshine, will hit Jonathan LeVine Gallery this January.

For the artist's first solo show, he has created a series of original mixed media paintings on wood panel.

In The Night Before, Hoshine's pluralistic sensibility combines disparate influences. Elements of heightened realism appear sparsely, in sections, obscured through cloudy forms that echo the organic shapes and spontaneity of abstract expressionism. Working in layers of graphite, charcoal, paint, wax, and tea, Hoshine creates glimpses of fragmented figures in varying levels of focus. The resulting effect appears as partially concealed faces, hands, and other fractioned sections of the body, seemingly emerge from beyond—or withdraw into—a fog-like atmosphere.

The soft, intimate, and almost tactile quality to the human subjects depicted contrasts with the artist's heavier textures and areas of rough line drawing. Hoshine's figures, often female and often isolated, appear through an abstract haze of gestural brushwork, with their eyes closed or covered. Through their delicate vulnerability and distance in relation to the viewer, they are as intriguing in their (either) finely defined or nebulous forms, as that which is implied within the open, airy space surrounding them.

Hoshine's enigmatic images are penetrating yet subjective in content, and his subtle aesthetic leaves much open for interpretation. The artist applies a painterly approach in creating his work, yet his compositions express a minimalist simplicity, blurring conventional lines of categorical description. Themes of solitude and contemplation exist, throughout. There is as much significance found in the seen as in the unseen, such as in a haiku poem or zen meditative mantra, when hearing the silence that follows the sound.


ABOUT THE ARTIST
Kenichi Hoshine was born in 1977 in Japan, raised in New Jersey, and educated at the School of Visual Arts in New York City where he currently lives and works.

In years since, Hoshine's work has been exhibited and collected Internationally. In the Spring of 2008, he was selected by London's Saatchi Gallery to show at their booth at the Pulse Art Fair in New York City. He was also chosen as a semi-finalist in the upcoming Outwin Boochever Portrait Competition for the Smithsonian Institution's National Portrait Gallery.


More on Kenichi Hoshine at kenichihoshine.com

More on The Night Before at www.jonathanlevinegallery.com