"Park Life: The New Utopia" at Subliminal Projects
Juxtapoz // Friday, 12 Jun 2009
1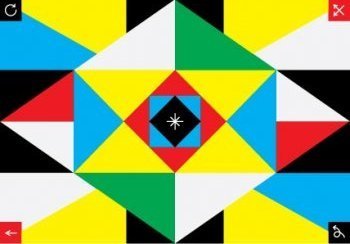 For thousands of years, people have envisioned utopias. And for as long as our world remains imperfect, we will continue to design our ideas for a perfect world. But why do we create utopias? What can we learn from past utopias? How does our current existence inform our ideas of utopia? How can defining a utopia help us evolve, empower and unify ourselves? Can a better fantasy help us create a better reality?
Today, we see evolutions in technology and human interaction on a daily basis, leading us down an inevitable path of change and progress. The New Utopia is the imagined endgame of this progress, a place that may or may not be perfect, but is always moving in that direction.
The New Utopia, opening Saturday, June 27 at the Subliminal Projects gallery, offers multiple representations of utopias from a diverse group of creatives: artists, designers, writers, musicians, publishers and other visionaries who are currently reshaping our culture. Curated by Studio Number One, the exhibition is the second installment of their annual Park Life series, bringing diverse talent together for a moment in space and time.
Participating artists include:
Shepard Fairey, Amanda Fairey, Florencio Zavala, Cleon Peterson, Zach Gibson, Kristian Henson, Casey Ryder, Jesselisa Moretti, Simon Steinhardt, Philip Lumbang, Ernesto Yerena, Marissa Textor, Adrianne Read, Jeremy Kaplan, Fighting, Seth Ferris, Sage Vaughn, Maya Hayuk, Michael Muller, Mansi Shah, Tanya Rubbak, Gail Swanlund, Jeremy Landman, Nicholas Bowers, Spencer Elden, Z James, Edwin Bethea, Eric Elms, The Date Farmers, Devin Gallagher, HelloVon and more!
Details at subliminalprojects.com