"Los Angeles Graffiti"
Juxtapoz // Tuesday, 11 Mar 2008
1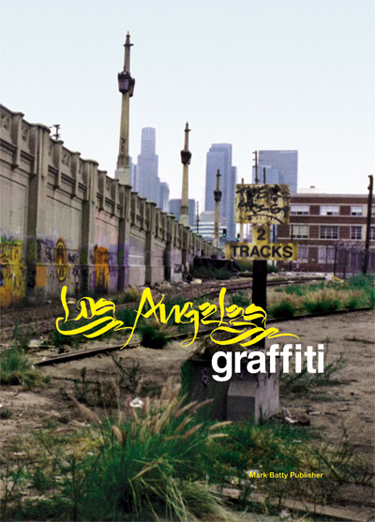 Published by Mark Batty, Los Angeles Graffiti doesn't mess around. The book delivers 128 pages of full-color graffiti imagery featuring well-known names like Rime, Revok, Ewok, Retna, Persue, Sever, and countless others. Aside from an introduction by Gastman and an interview with Can Control graffiti magazine founder POWER, Los Angeles Graffiti is void of any text.
The untainted pages overflow with massive colorful pieces, throw ups, and tags.

Due to the ephemeral nature of graffiti, properly documenting this massive street art movement is crucial to keep the art alive and progressive, while maintaining a message and roots in its own culture.

Los Angeles cultivates a unique breed of writers with its sunshine, warm nights, public transportation, highways, overpasses, and beach walls. There are still folks that see graffiti as a social eyesore, cursing every graffiti artist that dared paint over a highway sign now made illegible, but Los Angeles Graffiti takes the time to explore the beauty and talent behind graffiti.
Stay up.