"Jeremy Lin is the f*ckin' truth"
Juxtapoz // Tuesday, 21 Feb 2012
1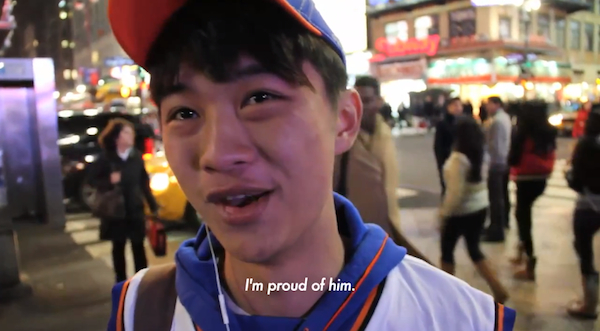 On the phenomenon that is Jeremy Lin, author Chuck Klosterman recently opined that his hoops skills and likability are secondary to the fact that his ascent was unpredictable. In our highly-quantifiable, overly-regulated and mostly-predictable lives, a Jeremey Lin is a statisical anamoly.
We have to agree - but it's not like Lin ran out of the stands and started hitting game-winning threes and throwing left-handed dimes to Ty Chandler. The guy was on a professional basketball team, after all, and presumably amongst the best 350-400 people in the world at his particular profession.
However he made it, we're admittedly suckers for all the coverage (and added him to our league-leading fantasy squad, natch!). Amongst all the hype and ESPN oversturation, this video from the esteemed hoops blog Got 'Em Coach captures the opinions that really matter: those belonging to Knick fans. Not lower-level Knick fans but upper level, diehard outer-borough Knickerbockers. Knick fans who've suffered through Howard Eisley, Stephon Marbury, Steve Francis, Isiah Thomas and more recently, Toney Douglas. Just a bunch of your average sneaker-wearing, LIRR-riding, Staten Island split-level living, shit-talkin' New Yawkers.
—Andrew Bangs