"DIY Album Art: Paper Bags & Office Supplies" Salutes 1990's Punk & Hardcore Hand-Made Initiative
Juxtapoz // Wednesday, 08 Jul 2009
1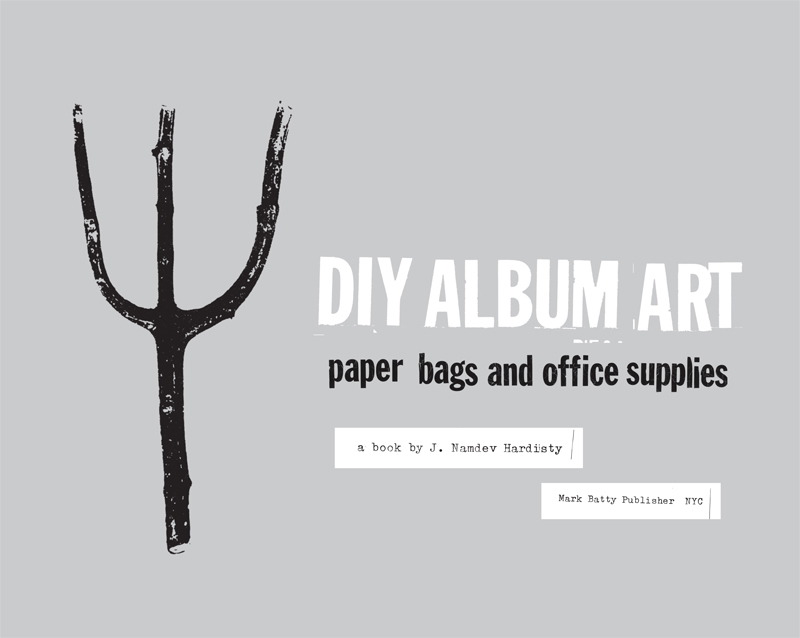 In the early 1990s, a fresh, do-it-yourself approach began to permeate the North American punk and hardcore scenes. The new DIY initiative didn't stop at self-booking tours and self-releasing records—it reached down to the level of individually designing and assembling every physical aspect of the release.



"DIY Album Art: Paper Bags and Office " showcases and documents the hand-made packaging developed by labels such as Gravity, Bloodlink, File 13, Arcade Kacha, Tree, Donut Friends, Repercussion and Vermin Scum, as well as those that build on the tradition like Helicopter, Coreleone and Auxiliary, sharing a unique aesthetic and usage of materials borne out of financial necessity and creative imperatives.



The movement was built on hand-glued sleeves, silk-screening on manila envelopes, covers made of blue prints and duct tape, photographs pasted onto dinner napkins. From aluminum foil, burlap, vintage wallpaper to cereal boxes and tarpaper, the innovative packaging was a practical alternative for bands with little-to-no budget. Raiding thrift stores for LP jackets that could be re-used became the norm.



While many of the bands have fizzled, the hand-made fruits of their labor have endured as works of art.



As Brian Oakley put it, "the first record I had picked up from this label was the Angel Hair 7, a simple office envelope cut in half and silk-screened with images of millipedes, lady faces and a man donning a mohawk. So punk but making fun of punk at the same time."



Culled from the personal collection of author J. Namdev Hardisty, the albums featured in DIY Album Art: Paper Bags & Office Supplies laid the groundwork for an innovative, non-traditional look that has paved the way for major labels. (*side note: for those of you who haven't heard, Jux just released our Poster Art book featuring dozens of brilliant contemporary poster artists. Mark Batty's DIY Album Art Book serves as a great companion to shed some light on the birth of the DIY screen print poster phenomenon.)
"The DIY aesthetic didn't make things feel cheaper, but better," says Hardisty in DIY, "I'm glad to have spent all those hours camped out at Kinko's, hands covered in rubber cement, getting an intimate knowledge of what it takes to make things, and furthermore, what it feels like to make things."
Mark Batty Publisher is an independent publisher dedicated to making distinctive books on the visual art of communicating, showcasing the visual power and innovation of contemporary culture in all of its varied poses. Today, the visual comes at us from more places than ever, and its dissemination is faster and more advanced every year. Books from Mark Batty Publisher capture this acceleration on the pages of every book. Affordable, well designed, thoughtfully created, and produced to last, MBP books are artful products that readers want to hold onto forever.