"Clocky" by Mason Brown
Juxtapoz // Monday, 15 Sep 2008
1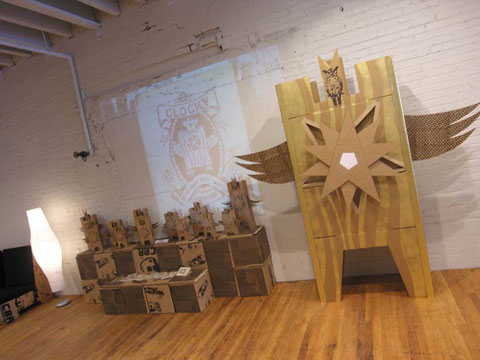 Resulting from exhaustive research into the realm of religious mysticism and secret societies, Clocky is the invention of Mason Brown - Founder and Creative Director of Cardboard Robot.

A fortune telling machine cloaked under the guise of a temporal device, Clocky is assumed to behold infinite wisdom and can predict future events. Ask Clocky a question, roll the icosahedra die provided, turn the pentagram dial the number of times determined by the die and the position of Clocky's wings will dictate your answer.

Powered by the unknown, Clocky is marked by symbols emblematic of the occult including - but not limited to: owls, stars, checkers, moons, and the all seeing eye that eternally sits and watches over us all. Available in limited addition, you too can possess the key to unlocking the future. Do You Know What Time It Is? Clocky Does...

Mason Brown is a graphic artist and filmmaker who resides in Long Beach, California. In 1998, Brown founded Cardboard Robot as an extension of various multi-media projects developed by the artist.

A veteran of Desert Storm, much of Brown's work is aimed at promoting social awareness through politically charged images. Started as an 8mm short film by the same title about the excessive age of technology, Cardboard Robot presents work in many disciplines including an apparel collection, re-purposed cardboard furniture and now mystical fortune telling devices - all under the creative direction of Mason Brown and partner in crime, Rob Dubar.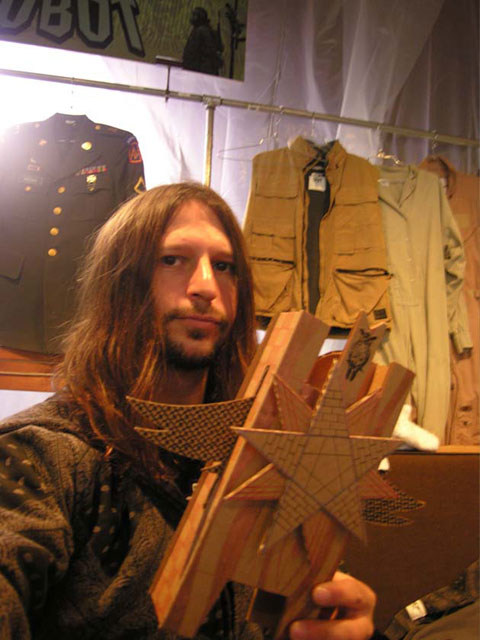 Mason Brown and Clocky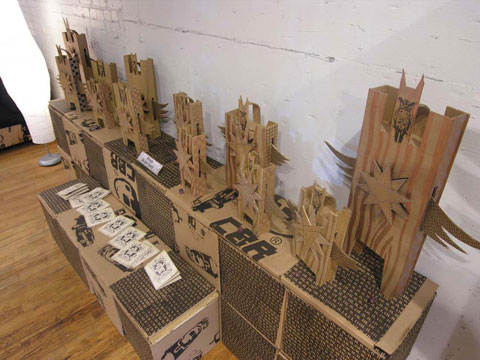 Clocky on display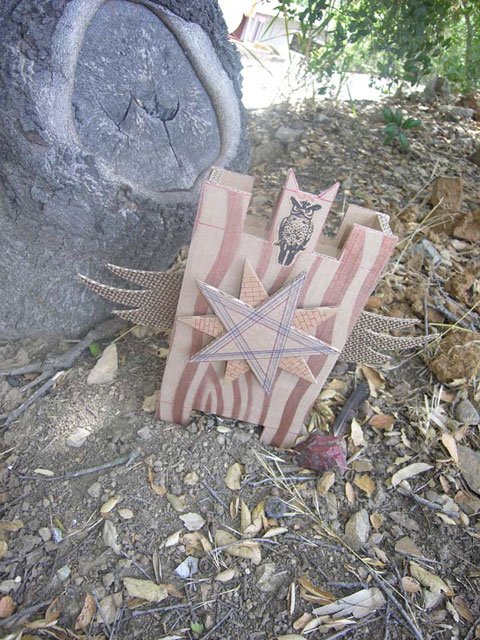 Clocky in nature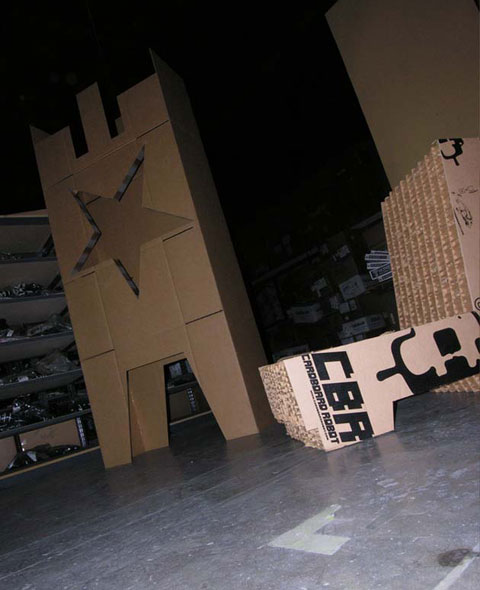 A prototype