" Lyres Suite" Instrument Art Show
Juxtapoz // Friday, 22 Feb 2008
1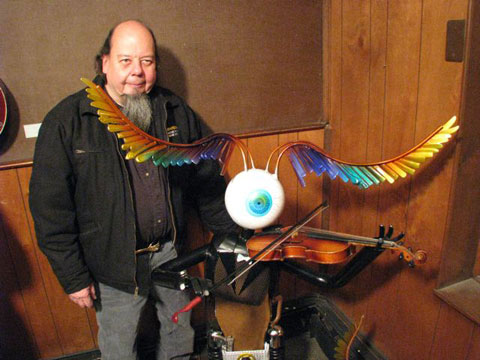 Customizer Ron Finch with violin.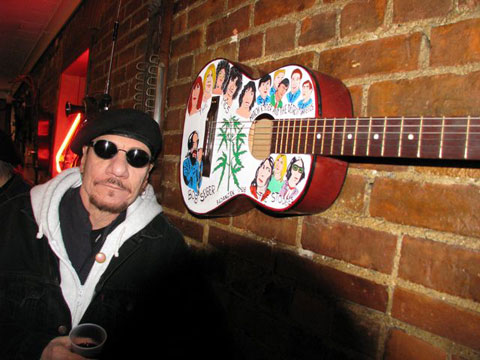 Detroit Wheel Johnny "Bee" Badanjek with his Detroit rock legends guitar.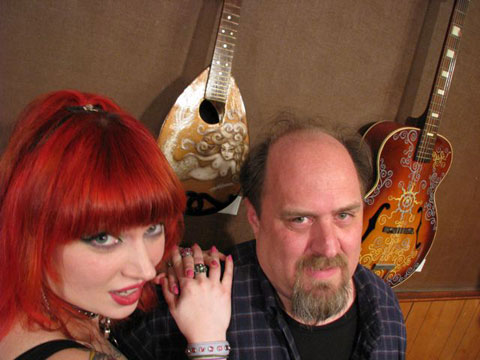 Nina Friday with organizer "J.R."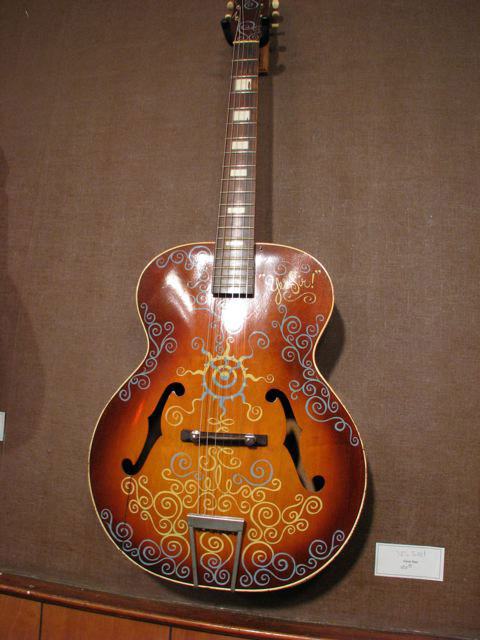 Yes Sir. Glenn Barr's six stringed contribution.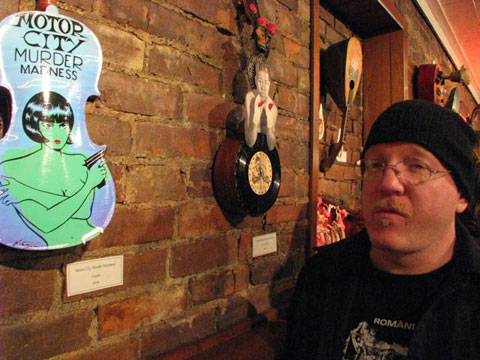 Tim Caldwell squinting from the high gloss reflections on Niagara's violin.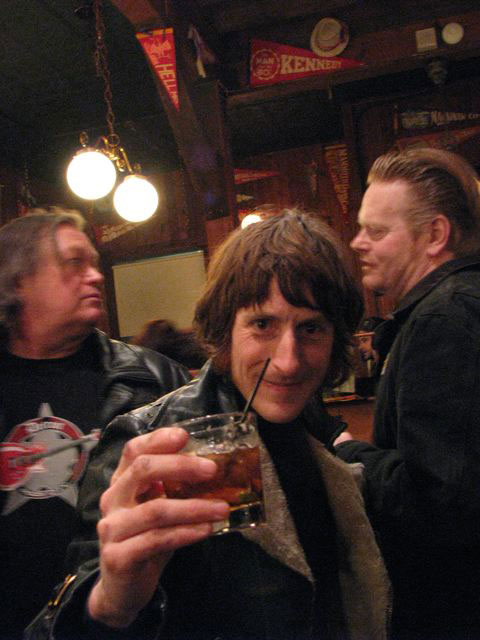 Danny Dollrod, musician turned artiste.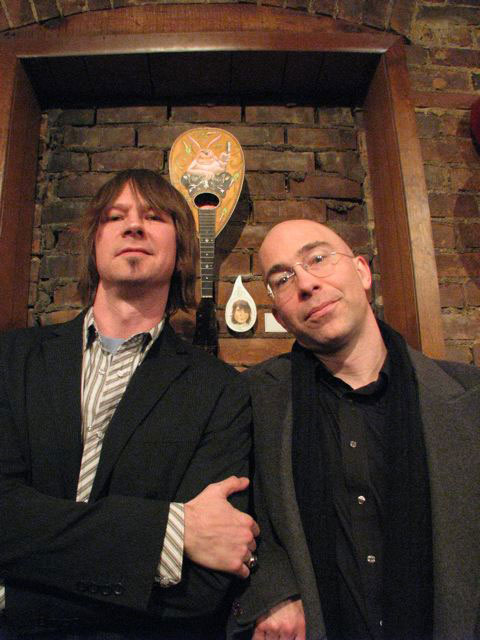 Two Marks, Nischan and Dancey.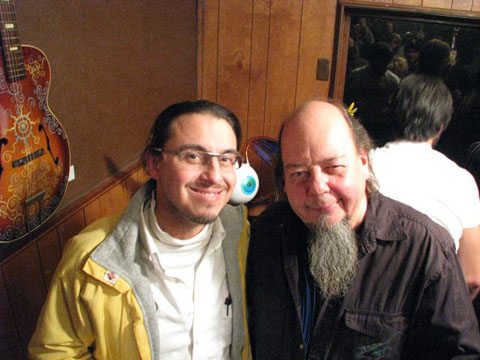 Ford GT designer Camilo with Finch.