Printmaking Today and ROA Installation at Black Rat Projects in London
Juxtapoz // Wednesday, 09 Feb 2011
1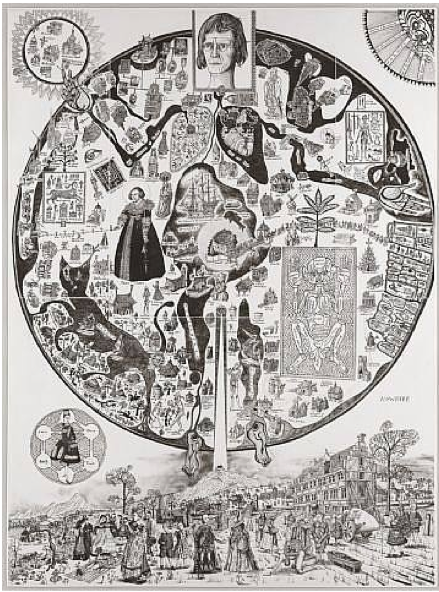 Tomorrow night (Thursday, February 10) at
Black Rat Projects i
n London, they will be opening an exhibition titled
Printmaking Today
, as well as an installation by Belgian artist ROA. The annual
Printmaking Today
show will feature works by Swoon, Matt Small, Candice Tripp, Banksy, Damien Hirst, and a Henningham Family Press' Chip Shop performance.
Others in the exhibition include Know Hope, Peter Doig, Pure Evil, Shepard Fairey, Nick Walker, and Tracey Emin, among others. 
Here is what
Black Rat
says about Printmaking Today:
Black Rat Projects has for the past four years been supporting and developing the careers of artists whose mediums and techniques are in many ways traditional yet whose practices are infused with an undeniably contemporary interventionist spirit. Our artists are many things but they have all been woodcutters, screenprinters, painters and etchers and we continue to mark their developments in drawing and painting with the prints we publish. With 2011's Printmaking Today we will be releasing new editions by Matt Small, Candice Tripp and what has been our most technically complex printmaking project with Swoon to date. These works will be displayed alongside earlier BRP projects as we contextualize our archive with some of the most important artifacts of contemporary printmaking.
And,
as we noted yesterday,
ROA has been all over the world recently, and will be setting up in the BRP's Project Room, featuring a "sculptural turn with doors, windows and un-expected openings breaking through the contained frame of the Project Space built in the centre of the gallery."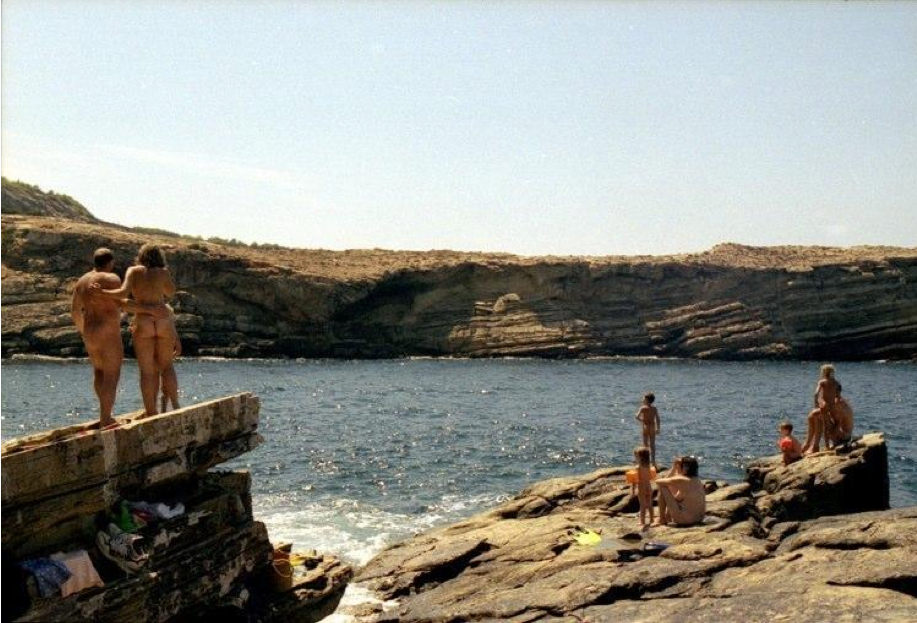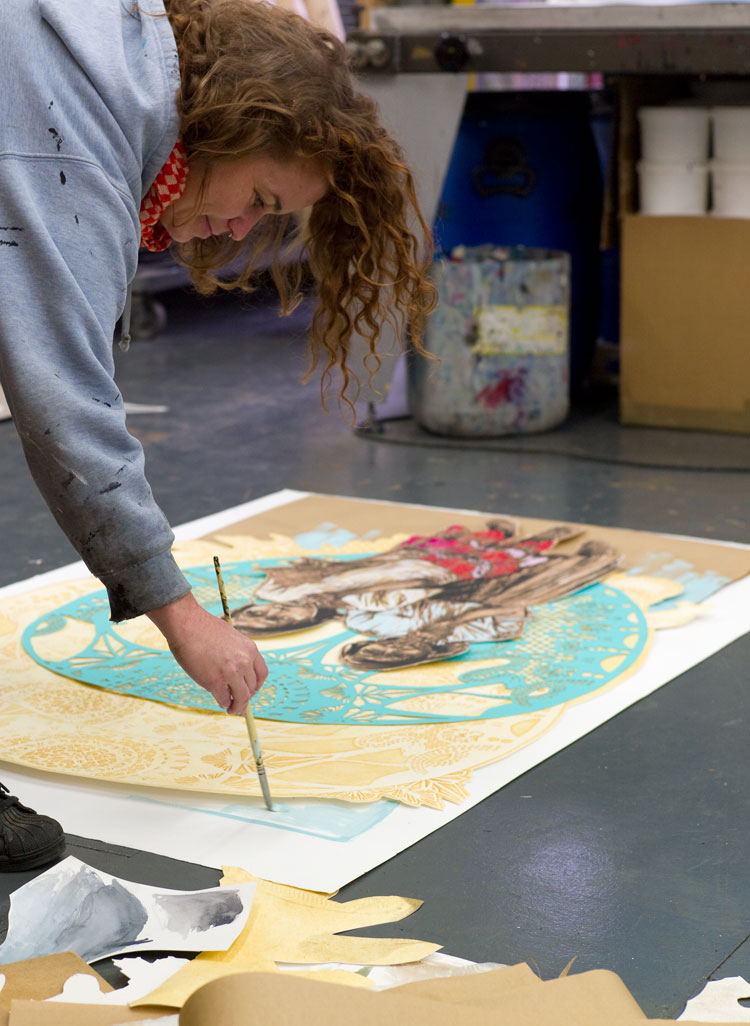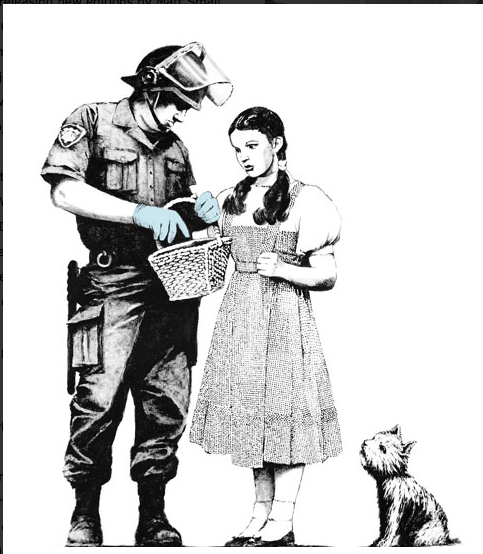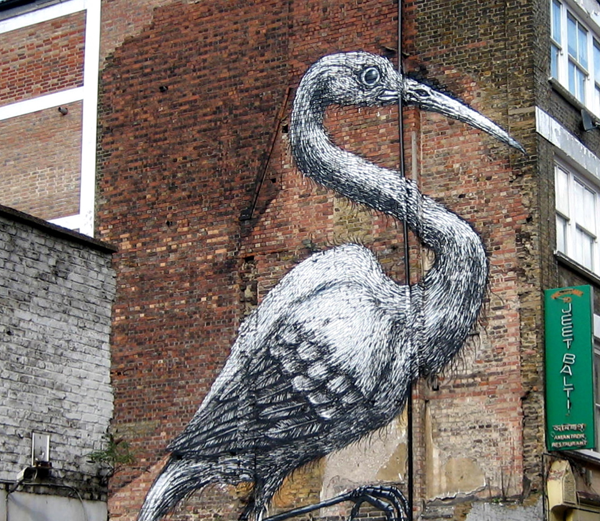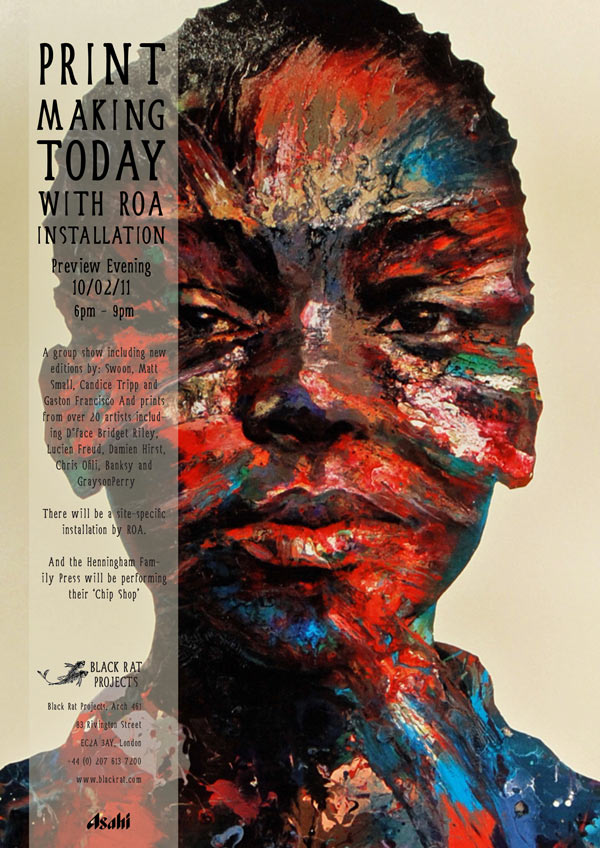 Printmaking Today with ROA Installation
February 10—March 4, 2011
Black Rat Projects
London, England