Image Gallery
Preview: Travis Millard & Mel Kadel at Fecal Face Dot Gallery
Juxtapoz // Saturday, 11 Jun 2011
1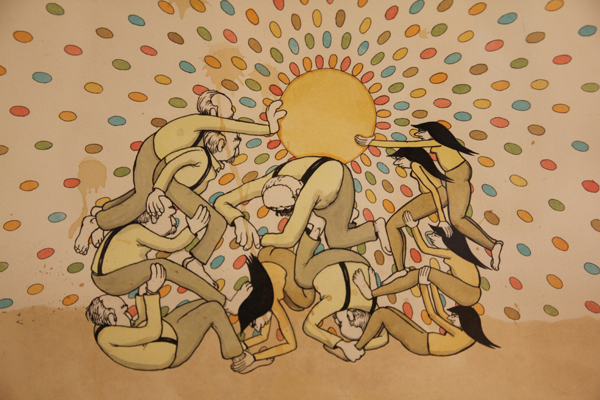 We took a little time on Friday afternoon to preview Travis Millard and Mel Kadel's newest show in San Francisco at
Fecal Face Dot Gallery
. The show features individual and collabrative works, as well as 50 of Millard's new ghost sculpture project. The show opens tonight, June 11, at FFDG.
As always, the show features some fantastic pieces, and what we always recommend is seeing Kadel and Millard's work in person. The tiny details, use of materials, and subltle touches is what really makes both of them special artists. But, instead of talking too much about art, we talked about the Tracey Morgan.
By the way, the new FFDG looks great in SF's Lower Haight. Great space, and a good roster and program. One of our favorite spots in the city.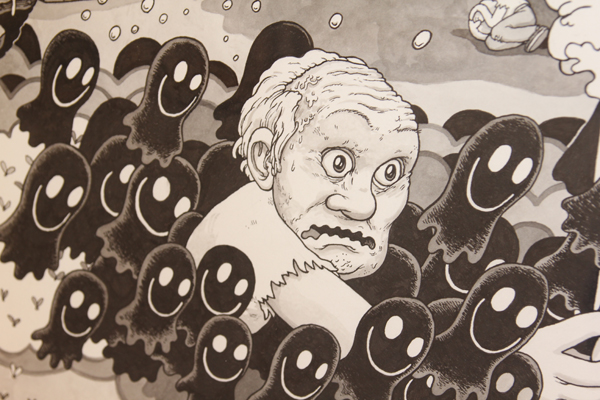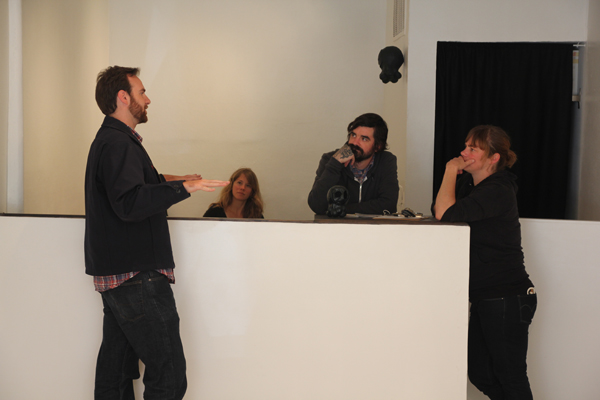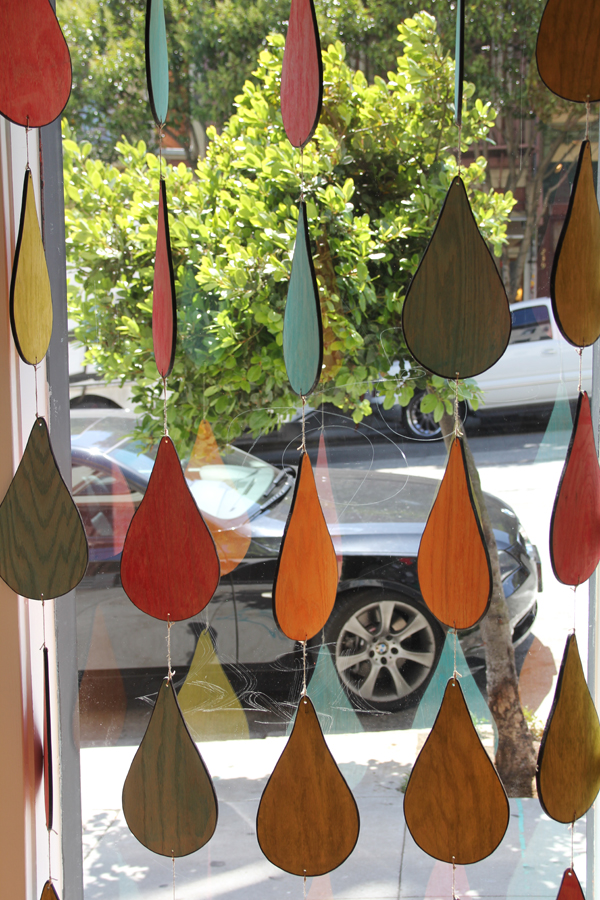 Here is the Fecal Face press release:
Since Mel Kadel's last show at FFDG in 2009, her work has become much more layered. The thick layers of hand cut paper, with foregrounds and backgrounds, are reminiscent of engravings. The technique has added dimension to the pieces and seems to add to the strength of the characters and their surroundings. The work as a whole communicates interconnectedness and balance. The character is determined as usual, with patterns and obstacles surrounding her adventure.

Travis Millard's drawings included in the show explore a variety of themes, including waking dream states, ultra violence, repetitive movements and other oddities of the imaginative landscape. Ultimately, the work seeks to find respite in humor and peace through drawing from a host of modern personal anxieties.

Travis Millard and Mel Kadel
Opens June 11, 2011
Fecal Face Dot Gallery
San Francisco, California