Preview: Tiffany Liu & M. Mararian at Corey Helford
Juxtapoz // Monday, 14 Jul 2008
1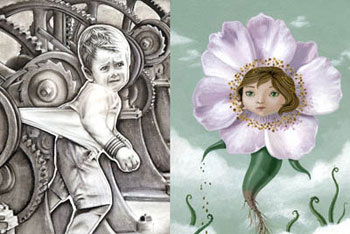 Corey Helford Gallery presents its first double solo exhibition, opening Saturday July 19th, with new works by Los Angeles artist Tiffany Liu and New York's M. Mararian's Inky Dreadfuls.

For her first solo show at Corey Helford Gallery entitled Life, Death & the Inbetween, Tiffany Liu unveils a whimsical world of childlike fantasy that is inspired by her personal reflections on passing, renewal, and growth. Liu employs a bright color palette of acrylic paint and gouache to create symbolic representations of human emotion: love, fear, happiness, and anger.

Michael Mararian returns to Corey Helford Gallery with his largest exhibition to date entitled Phobias, Foibles & Fiends. Featuring over thirty macabre ink renderings, his new body of work is a dark comedy of psychological fears, character flaws, and complexes of the human id. Using black India ink, archival brush pens and rapidographs, Mararian continues to create narratives that transform traditionally cheerful images and concepts into frightening yet humorous tableaus.

The show will also feature guest artist Krista Huot's first exhibition at Corey Helford with a collection of her newest works in the loft. Huot will debut a series of twenty acrylic and mixed media works that explore the intricate path of self-awareness.
About Tiffany Liu
Los Angeles artist Tiffany Liu was born in Taiwan and raised in Los Angeles. Growing up in a creative household, Liu was involved in the arts at an early age. Spending time at her mother's art gallery and developing her skills with her father, an art teacher, were experiences that set Liu's talent into motion.

She attended Pasadena Art Center of Design where she earned a BA in Illustration and went on to become a children's art teacher and children's book illustrator. Liu paints reflections of everyday life and is inspired by the world around her, especially the uninhibited, creative minds of her young students. Her work has been exhibited in numerous Southern California galleries, including CoproNason, Gallery 1988, and Subtext.

For more information, please visit www.tiffanyliu.com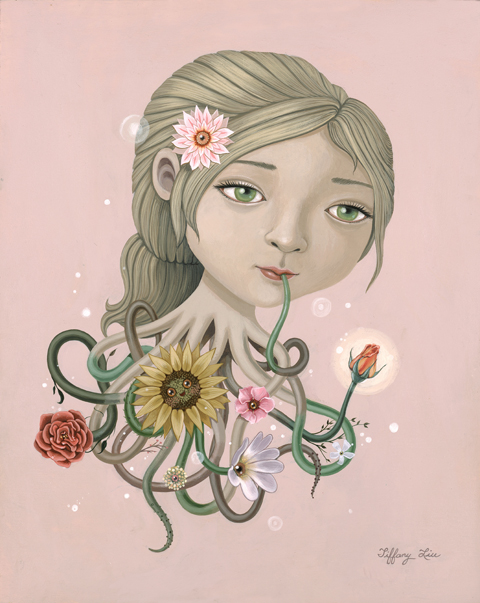 Motherbloom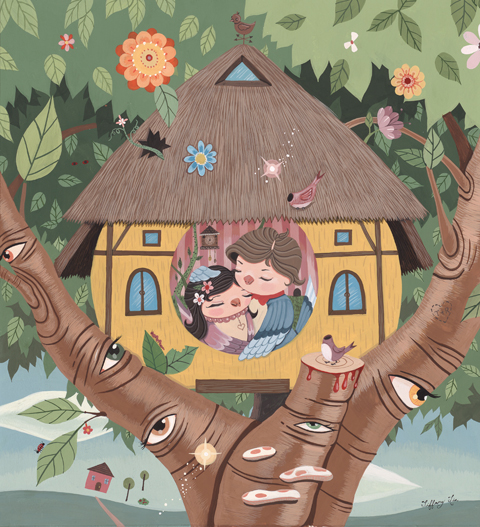 The Love Birds Are Home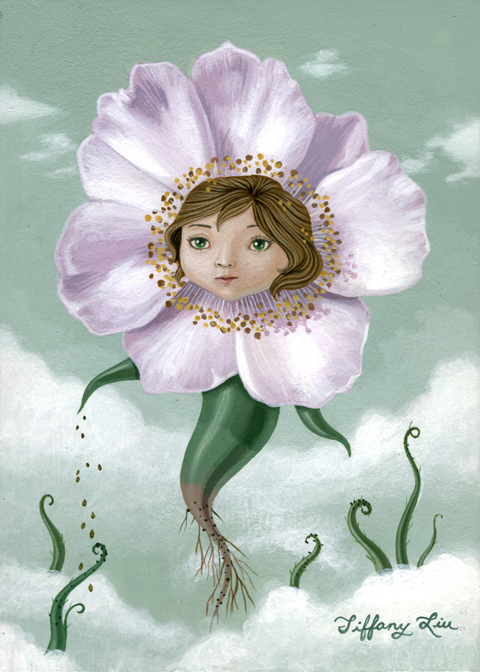 Dear Mabel

Flight To Austria
About Michael Mararian
Raised as an only child in Massachusetts, Mararian is a self-taught artist and children's theater playwright. He graduated from the Art and Theater program at the University of Bridgeport and studied at the Arts Student's League in New York.

Mararian's exhibition history includes McCaig-Welles Gallery in New York City, Galerie D'Art Yves Laroche in Montreal, and two sold-out shows at Corey Helford Gallery in Los Angeles. His work has garnered interest from notable collectors as well as the media, and he will be featured in the August issue of Juxtapoz magazine and the upcoming edition of NY Arts Magazine.

Mararian currently resides in Brooklyn, New York with his wife Elizabeth and their two cats, 99 and Mavis.

For more information about the artist, please visit www.inkydreadfuls.com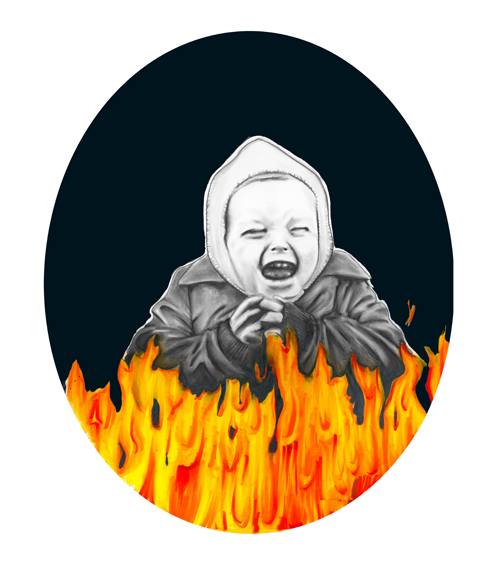 Sadie's Hades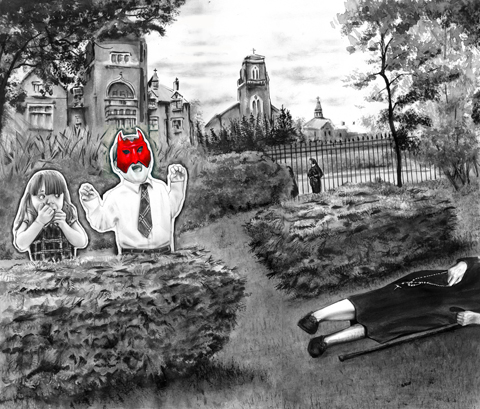 The Pranksters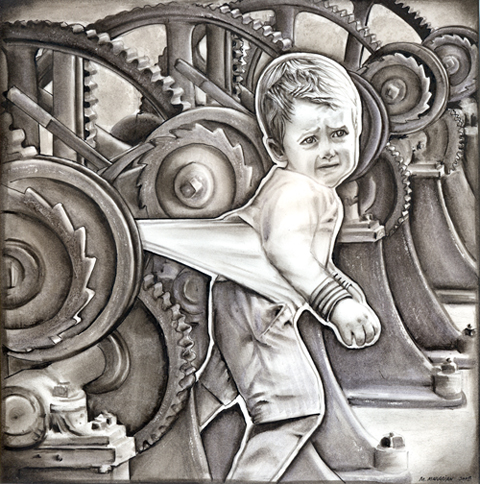 Mechanaphobia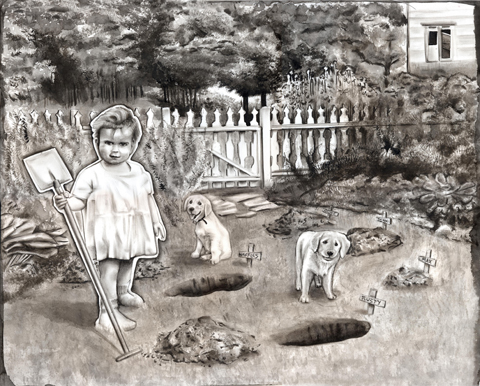 The Fickle Little Mistress
More on Life, Death & the Inbetween as well as Phobias, Foibles & Fiends at www.coreyhelfordgallery.com