Preview: Thomas Campbell's Fresh Work for YAR Show
Juxtapoz // Monday, 29 Mar 2010
1
"New bronze works, paintings, wooden sculpture, sewn drawing stuff, and a limited addition print for the show.
"Here are some images of some of the stuff…anyhow, just wanted to let yah know. Ok…all the bestest to you's. ---t.muckluck"
Thomas Campbell
YAR
Gregory Lind Gallery
April 1 through May 15, 2010
Reception: April 1, 5:00 - 7:30 pm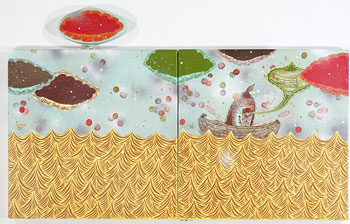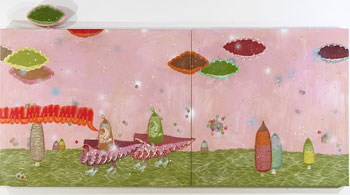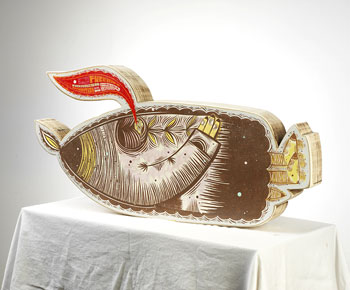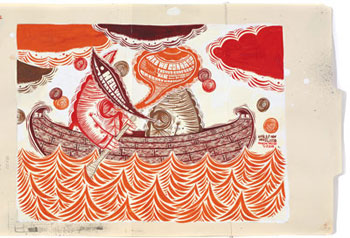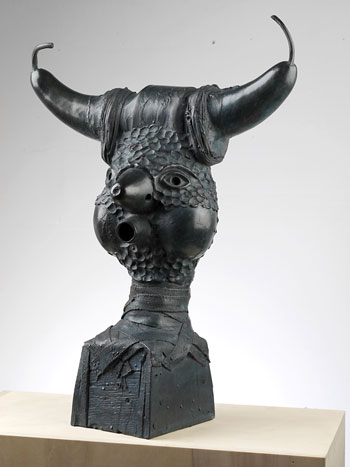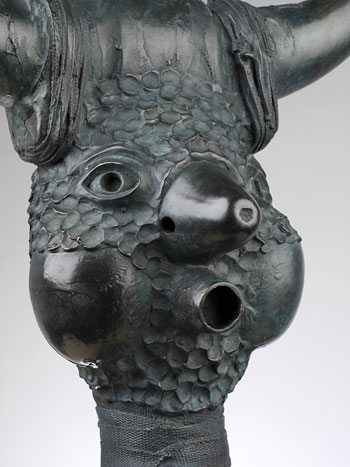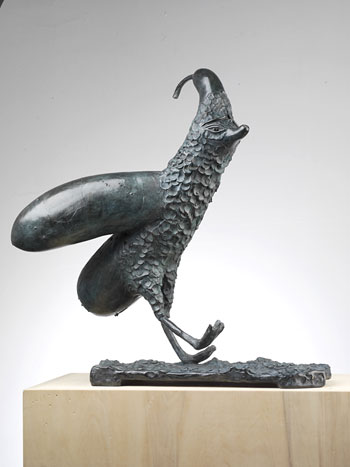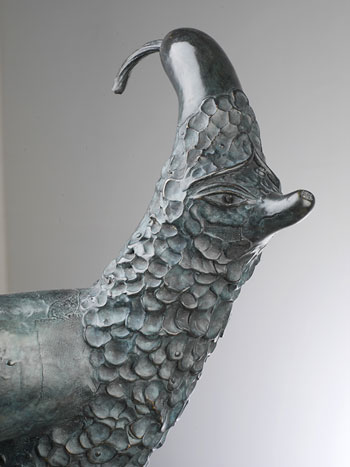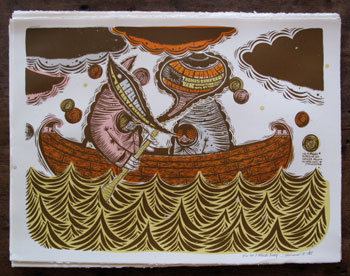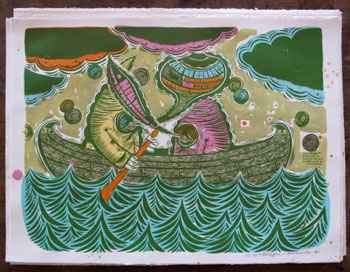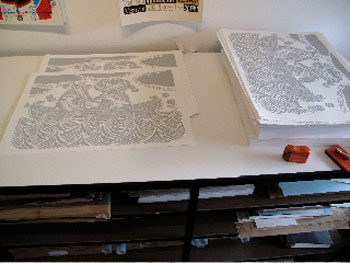 An artist who perpetually introduces his audience to new stages of his own artistic evolution, Campbell blends together scribbles, scriptures, slogans, and anecdotes to assemble multi-layered, interconnected works that draw from a symbolic system of meaning and associations. Known as one of the artists of Beautiful Losers–a bi-coastal collective inspired by various aspects of street culture associated with skateboarding, graffiti, punk, and hip-hop–Campbell's defiantly animated assemblages pay homage to the roguishly creative spirit of urban signage.
"YAR" is a positive affirmational slogan that hails from sailing terminology and means "all is ready to go." Campbell's usage of personal slogans in his work and his colorful rendering of text and characters against bold graphical backdrops have long been an integral part of his personal and artistic vocabulary. Whimsical and abstract vistas of shapes and color give way to bubbly spouts of textual affirmation, as in If You Can (2010), a pastoral and playfully vulgar goulash that flouts the ideals of subversive art and features acrylic, gouache, and spray paint on canvas, wood panel and gourds.
Thomas Campbell
YAR
April 1 through May 15, 2010
Reception: April 1, 5:00 - 7:30 pm
More info at  www.gregorylindgallery.com