Image Gallery
Preview: Sage Vaughn "Runaways" @ FIFTY24SF Gallery
Juxtapoz // Wednesday, 16 Nov 2011
1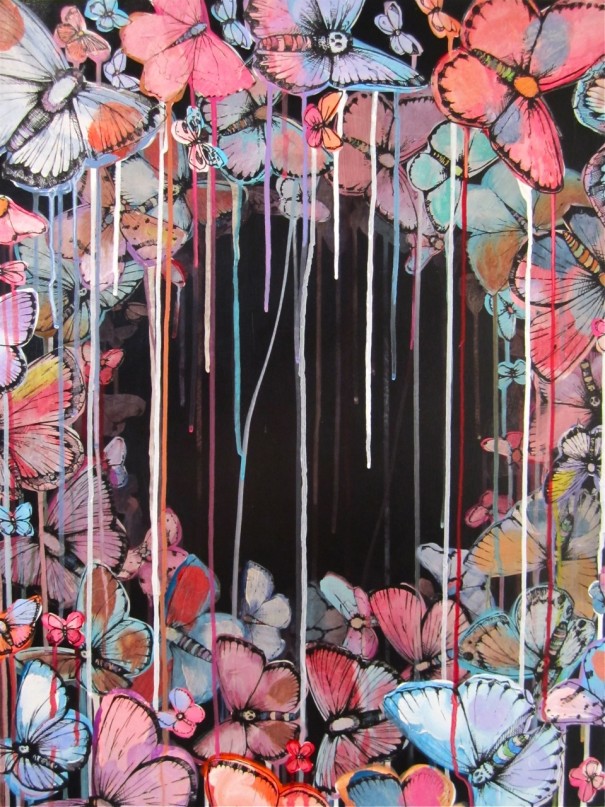 Sage Vaughn,
who has had a busy 2011 with two show in London with Lazarides Gallery and The Outsiders, will be exhibiting new works in
Runaways
, a solo show at San Francisco's
FIFTY24SF Gallery
starting this Saturday, November 19. We just received some previews from Mr. Vaughn, including some of his signature envelope pieces. The show marks Vaughn's first exhibition in the United States in over 4 years.
Here is the press release:

After two successful exhibitions at London's Lazarides Gallery and The Outsiders, Vaughn returns to the United States with a body of new work. The first group of work in Runaways echoes the Ralph Waldo Emerson quote, "children are all foreigners." The work illustrates the cast off minutia in our midst, the runaways, the street urchins, scamps, and hooligans that are often ignored. The focus is on the individuals, the small things. Vaughn uses song birds, feral parrots and escaped exotic pets on their own or, at times, with an accomplice, in an obscure dystopian setting. Here the viewer can explore sentiments of rebellion, survival, isolation and stolen sweetness the birds experience as they go about their secret lives above our heads.
The second group of paintings looks at the concept of the fleeting existence of the butterfly. A butterfly is only in this form for a comparatively short period during its life span; during which, it lives to fly, to mate, and to reproduce before it fades. constructing a single visual movement based on the compulsion of the individuals illustrates the driving force behind their transformation. in these works  assembles the inconsequential to a point where they can emphasize something more powerful and instinctual.

Runaways will feature works in a variety of mediums, including a new series of paintings and Vaughn's iconic envelope paintings. There will also be a large-sized hand-painted print in an edition of 24.

Sage Vaughn will also present a second exhibition at FIFTY24SF Gallery starting on December 16th, 2011, featuring special installations and conceptual works.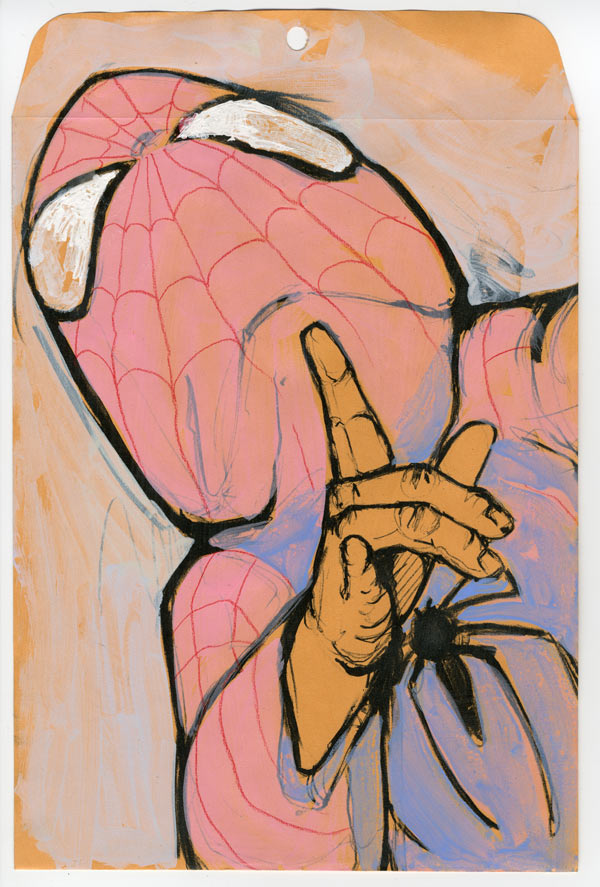 Sage Vaughn
Runaways
November 19—December 15, 2011
FIFTY24SF Gallery
San Francisco, California