Preview: Lola's The Wondermental
Juxtapoz // Friday, 17 Oct 2008
1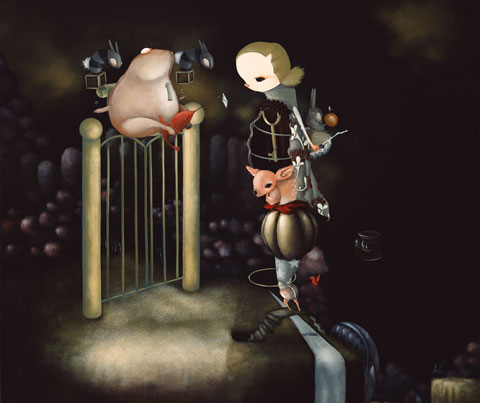 The lovely Lola hooked us up with some preview images of her charming new work, which will be unveiled at her first upcoming solo show at Corey Helford Gallery.

Lola has created an enchanting visual adventure about a young boy's journey into the unknown for The Wondermental. Exploring themes of innocence, self-discovery and independence, she reveals life's unexpected treasures and charming mysteries in a series of twenty-two acrylic-on-panel works. Each painting represents a unique piece of the puzzle in The Wondermental's magical narrative. See what we're talking about in some of or favorite pieces below: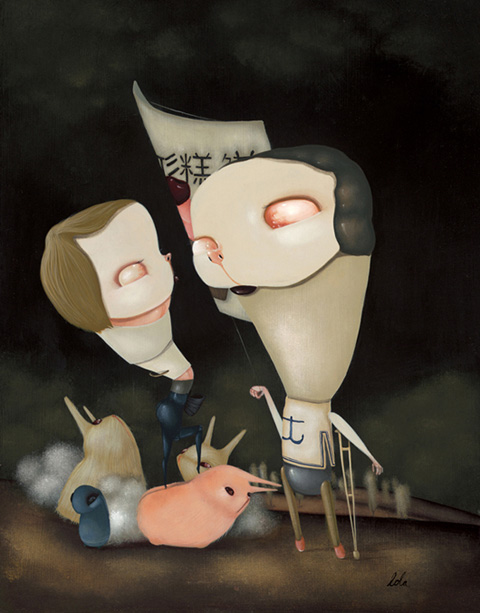 EDWARD OFTEN BRAGGED ABOUT THE THINGS THAT HE HAD DONE, acrylic on panel - 8" x 10"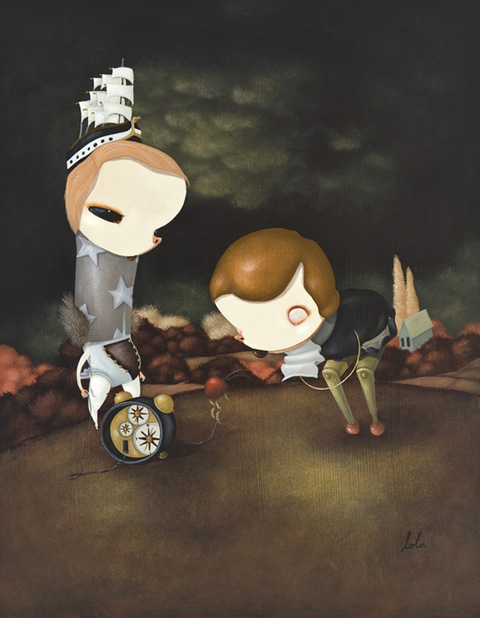 WIDE EYED WONDERMENTAL, acrylic on panel - 12" x 9"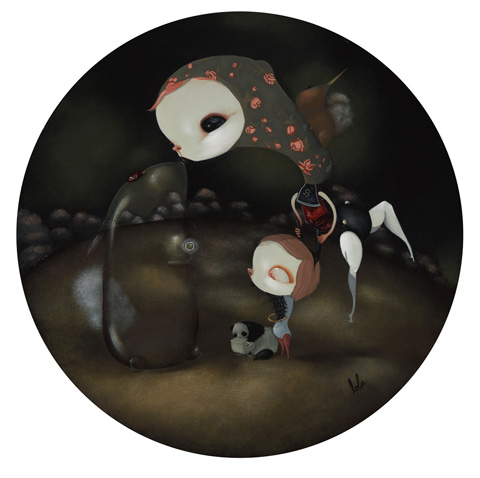 THE GREEN PEA SERENADE, acrylic on panel - 10" round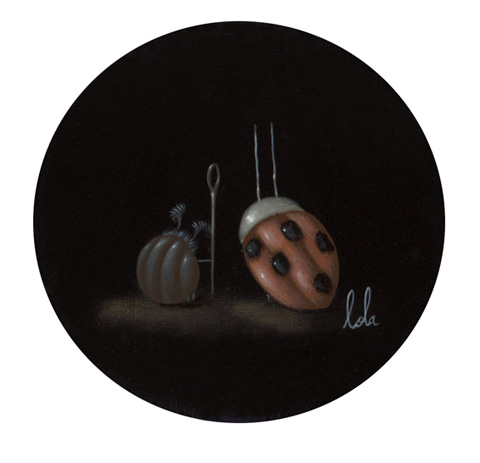 THE INTELLIGENT CONVERSATION, acrylic on panel - 3" round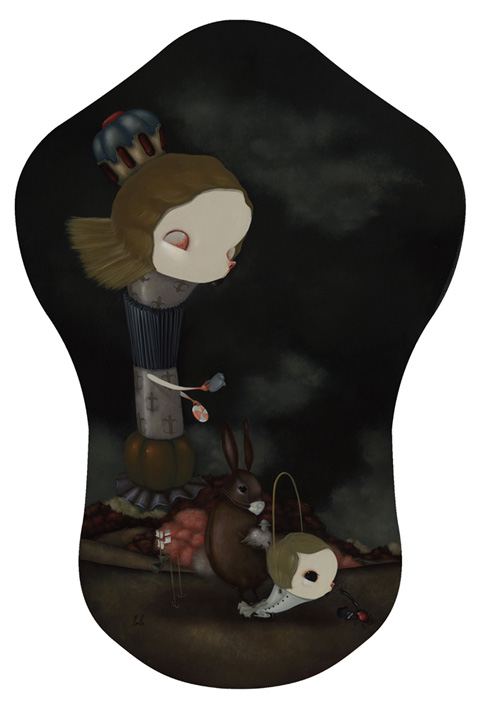 WALTERS WALLACE WENDELTON PRESENTED AUX DELIRE, acrylic on panel - 22" x 14.5 image size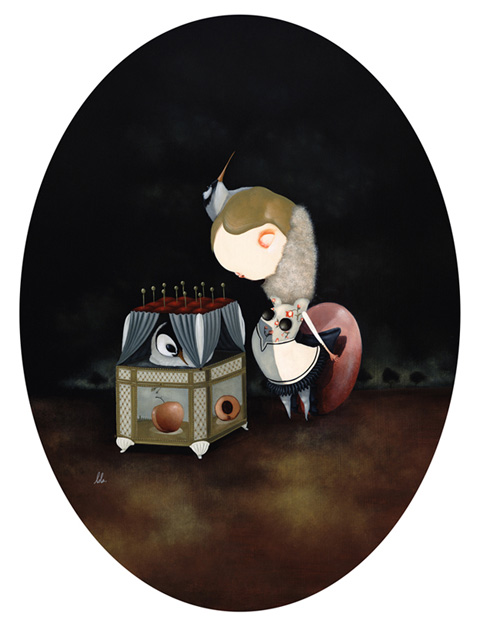 A PENGUIN TAUGHT ME FRENCH, acrylic on panel - 16" x 20"

IN LIGHT OF THE PECULIAR PROSPECTOR, acrylic on panel - 12" x 16"
The Wondermental opens to the public on Saturday, October 25 from 7-10pm, and the exhibition will remain on view until November 12, 2008.?


More on Lola at lolastrangeart.com

More info on The Wondermental at coreyhelfordgallery.com