Image Gallery
Preview: Greg Gossel "Numb" at 941 Geary
Juxtapoz // Wednesday, 15 Jun 2011
1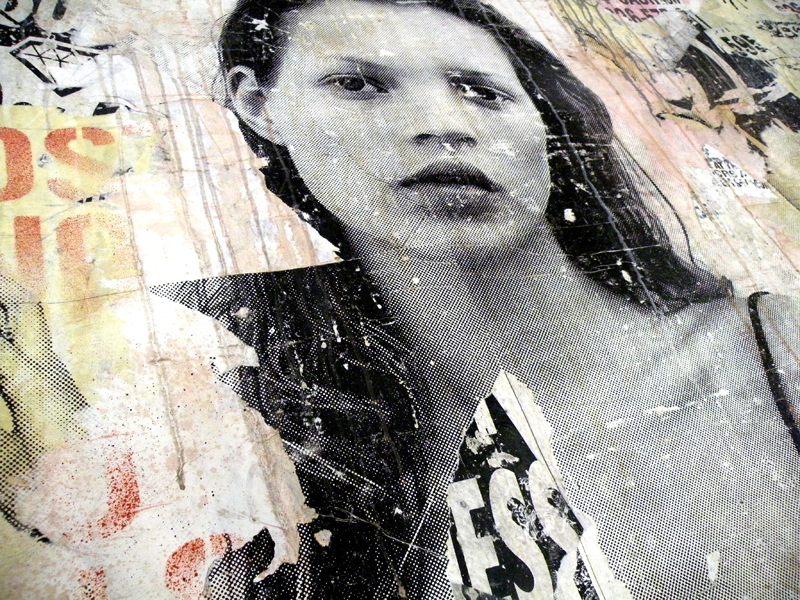 Former Juxtapoz feature,
Greg Gossel
, will be opening solo show,
Numb
, at 941 Geary in San Francisco this Saturday, June 18. Mr. Gossel was kind enough to show us some previews of his new work prior to the opening.
The concept behind the work featured in
Numb
is rooted in
Gossel's social commentary
on the over-saturation of visuals and information in contemporary culture – the numbing effect that it has on our minds, and the desire it creates for us to deaden our senses further (in some cases with chemical substances). Gossel explores the former through a series of heavily layered panels, covered in cultural ephemera, weathered away in areas to reveal high-end luxury logos and cultural symbols, and the latter though a collection of hard-edged mixed-media portraits of 20th century pop culture icons who have fallen victim to their own overblown, all-consuming celebrity: including Elvis Presley, Michael Jackson, and Jimi Hendrix, among others. Money, fame and tragedy are overarching themes within the series.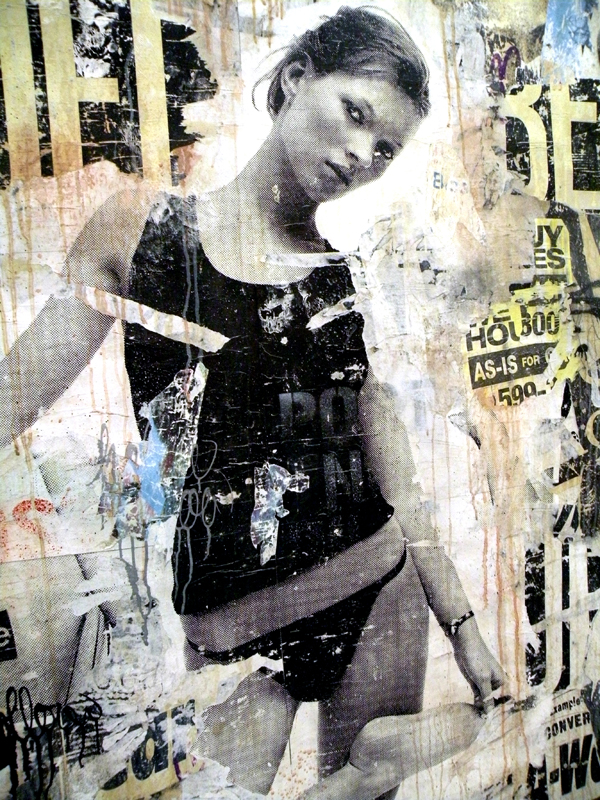 Greg Gossel
Numb
June 18—August 6, 2011
941 Geary
San Francisco, California