Preview: FAME Festival 2009 in Italy
Juxtapoz // Monday, 13 Jul 2009
1
For the uninitiated, the FAME Festival is the meeting of a dozen international artists in a small Italian center, Grottaglie, famous for its ancient ceramics tradition and production.

"The name of the event, FAME, refers to the ironic difference of meaning of the word itself between Italian and English," explains Milano. "If in Italian FAME means hunger, in English is FAME, understood as honor, success, and status; things that Italy can only have exactly for a great hunger.

"The idea is to host the artists for variable lengths of time (from 1 to 4 weeks) and to offer them the cooperation of the local artisans for the production of pottery works and limited edition prints.

"Furthermore, the artists will have at their disposal several walls to paint around the city, in order to upgrade a few areas which are aesthetically depressed.

"At the end of their stay, everything created, including new original artworks, screenprints, and ceramic pieces made with the collaboration of local artisians, will be showcased in a final group show. It will take place in one of the most ancient ceramics workshop of the area, the opening is set to be on the 19th of September."

Angelo Milano sent us over some preview shots of works for this year's FAME Fest. Enjoy.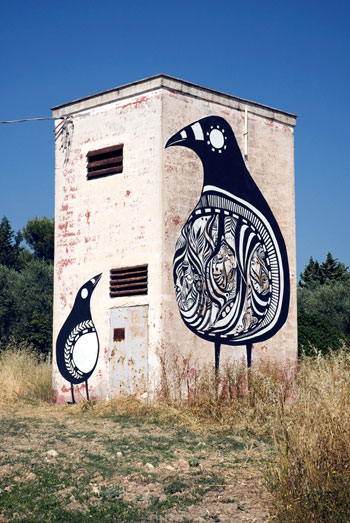 Lucy Mclauchlan mural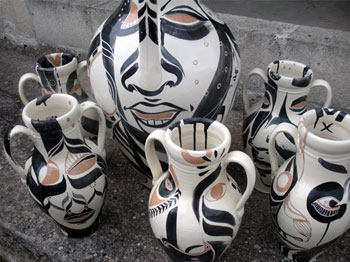 Lucy Mclauchlan ceramics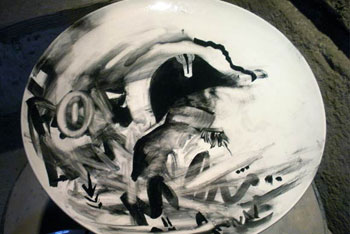 Conor Harrington

More info on FAME Fest at www.famefestival.it