Image Gallery
Preview: David Ellis @ Joshua Liner Gallery, NYC
Juxtapoz // Thursday, 15 Dec 2011
1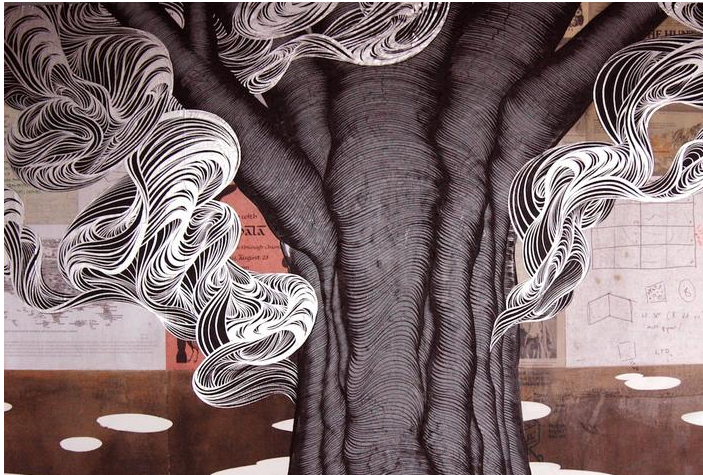 As we noted earlier this week, NYC-based David Ellis (cover artist
from March 2007
, plus a major contributor to our
Barnstormers issue
in December 2009) opens a new exhibition,
True Value
, at
Joshua Liner Gallery
in NYC tonight, December 15. The exhibition will feature new motion paintings as well as new paintings on panel and tobacco-stained paper.
As Liner writes:
For True Value, Ellis will present several of his signature "Motion Paintings," including Animal (2011), which chronicle the creation of large mural works in time-lapse digital video. Documenting the accrual of marks and strokes of pigment on walls, floors, and other surfaces, these closely edited videos are choreographed to lively soundtracks and are works of art in their own right. Many display Ellis's distinctive waveform graphics, or "flow," that course over and around images of urban life and abstract cityscapes, a vestige of the artist's early days as a graffiti writer.


In addition, the exhibition will feature new paintings on panel and tobacco-stained paper. Preparing the paper himself, the artist uses the natural material for pigment as it resonates with his upbringing in Cameron, North Carolina, where the area is predominantly tobacco fields. Ellis will also include Mubarak, an example from his "Recollection" series of sculptural works using album covers. Mounted in dense stacks on wood, the covers are "recollected" by the artist into gradient color schemes or according to other criteria, often achieving an unpredictable new resonance with their original musical content.