Preview: Brian Donnelly's Obedience and Savagery at Show & Tell Gallery
Juxtapoz // Tuesday, 02 Nov 2010
1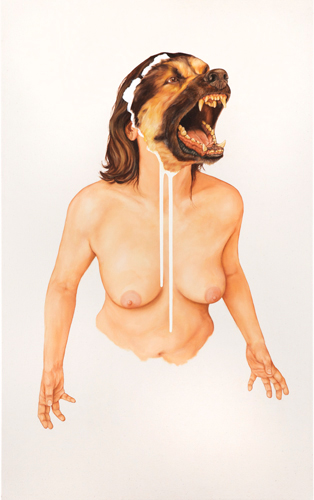 Brian Donnelly
is gearing up for his second solo exhibtion,
Obedience & Savagery
at Toronto's
Show & Tell Gallery
this Friday night, November 5. The work, since the last time we saw Brian in the magazine last year, is becoming even more provocative and visceral.
As Simon Cole and the staff of Show & Tell put it:
"Beneath the rich technical detail and subdued action painting, Donnelly casts a narrative that explores duality and the presence of contradiction. He pits realism against abstraction and blank space; he establishes a commitment to form and then abandons its potential; and perhaps most visibly, he invokes a Dr. Moreau-like control over his haunting yet beautiful figures. What Donnelly's paintings articulate is that in the midst of relentless external forces, the way we communicate with each other increasingly demands manipulation. In this context, Donnelly invites an artist-audience dialogue by distorting the subject matter of what he paints and the process of how he paints it. The interiors of his paintings are serene demonstrations of self-discipline and profiency; the exteriors are dissonant, empty spaces of canvas."
The Canadian artist will have his work at Show & Tell from November 5-28th.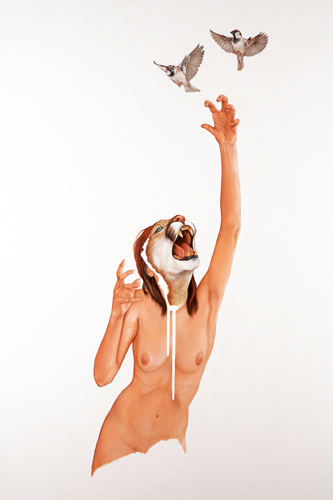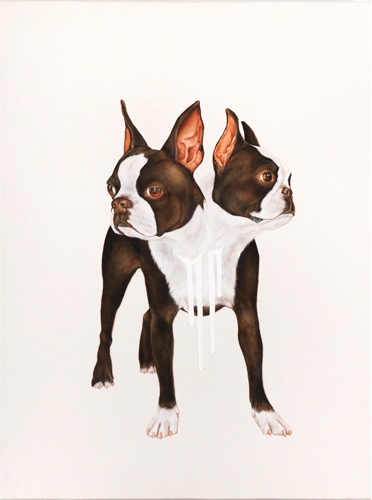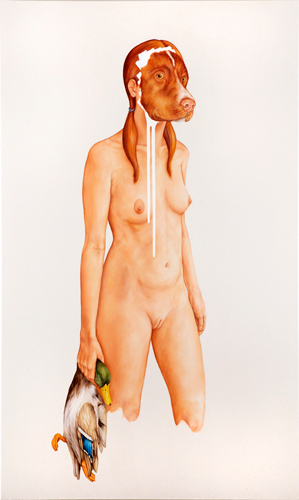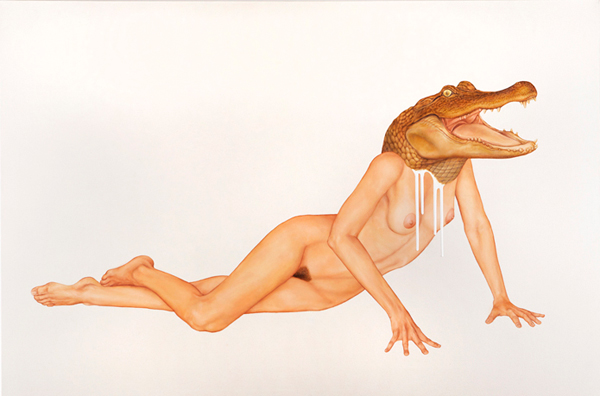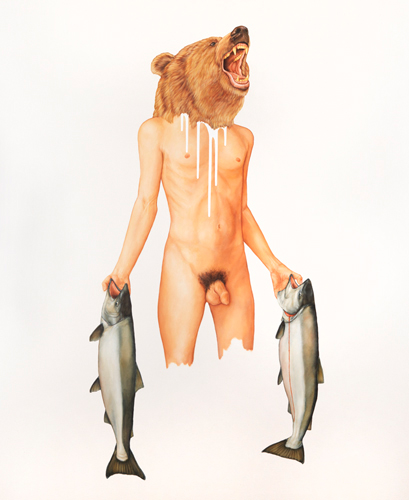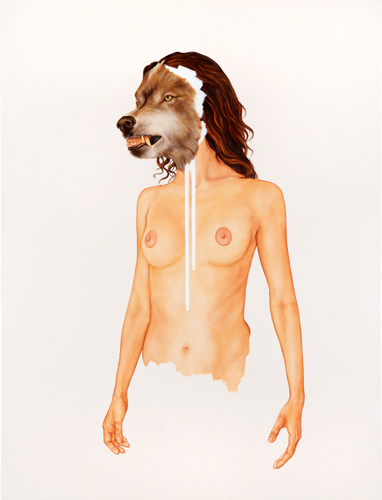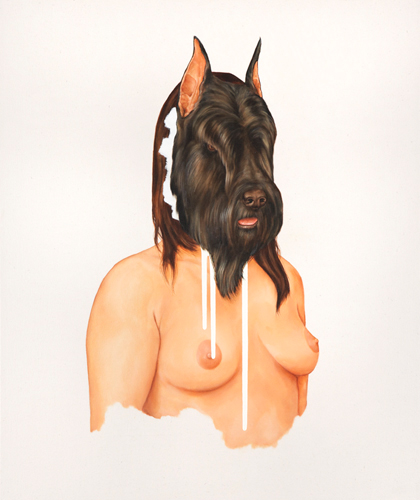 Brian Donnelly
Obedience & Savagery
November 5-28, 2010
Show & Tell Gallery
Toronto, Canada