Press Preview of Calder to Warhol: Introducing The Fisher Collection at SF MoMA
Juxtapoz // Thursday, 24 Jun 2010
1
The sweeping exhibition, entitled
Calder to Warhol: Introducing The Fisher Collection
, offers an extraordinary preview of the depth, breadth, and quality of the Fisher holdings, with iconic works by Alexander Calder, Chuck Close, Sam Francis, Philip Guston, Anselm Kiefer, Ellsworth Kelly, Roy Lichtenstein, Brice Marden, Agnes Martin, Joan Mitchell, Gerhard Richter, Richard Serra, Wayne Thiebaud, Cy Twombly, Andy Warhol, and many others.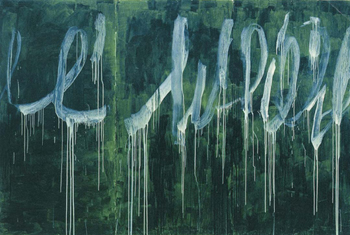 Cy Twombly, Note 1 (from the series III Notes from Salalah), 2005-2007; Acrylic on wood panel; 96 x 144 inches


This show is really exciting for a few reasons: First, the Fisher collection is huge. The couple amassed over 1,100 pieces of seriously good art, 161 of which are on display now at the MoMA. Secondly, curator Gary Garrels organized the exhibition in such a way that the viewer really absorbs the breadth of work and reason behind each purchase the Fisher's made. Yesterday, he stated that he "organized the exhibit in an effort to create a conversation between pieces of works," as the show has "no real beginning or end." Lastly, Calder to Warhol is simply an awesome set of art from some of our most important contemporary artists. The carefully selected pieces compliment each other beautifully.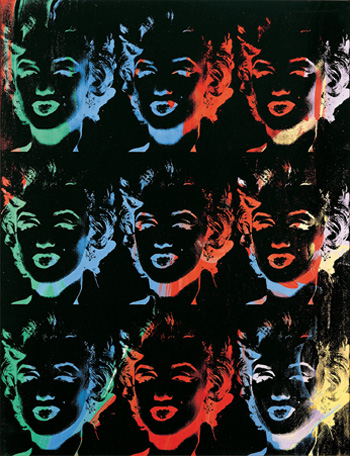 Andy Warhol, Nine Multicolored Marilyns (Reversal Series), 1976–1986; acrylic and silkscreen ink on canvas; 54 x 41 3/8 inches


The Fishers almost exclusively collected post-1960s works over the course of 40 years. Both Don and Doris were very attuned to the visual world and never had any advisors assisting in their selection of purchases. They collected what they liked and agreed upon virtually every purchase they made. It's clear their collection developed a depth over time, which reflects their own development as collectors.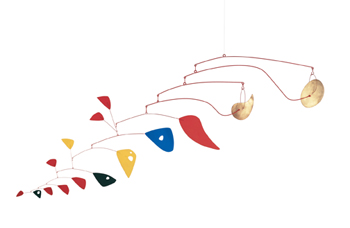 Alexander Calder, Double Gong, 1953; metal and paint; 60 x 132 inches


Of all artists represented, Calder is the only one that would be considered Modern and not Contemporary, as his works date from an earlier period than the rest of the collection. The late Don Fisher admired Calder the most, although in the last few years of his life, he developed a deep admiration for the theatrical works of William Kentridge, whom he described as "one of the most innovative artists working today."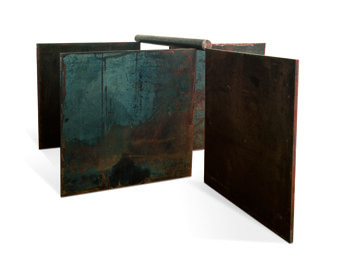 Richard Serra, 1-1-1-1, 1969; hot rolled steel; four plates, each 48 x 48 x 1 inches
A few notable observations: all of the works are large-scale. Most pieces seemed to be at least five by four feet, many measure far larger. Consisting mostly of paintings, the exhibit - which takes up the entire top two floors of the MoMA - also spills out into the museum rooftop sculpture garden showcasing a plethora of large sculptural pieces by the likes of Alexander Calder, Mark di Suvero, Richard Serra, Beverly Pepper, and Isamu Noguchi, and others. The selected pieces are a fantastic and unusually balanced collection of both abstract and figurative works. This highlights the Fishers' ability to see works' depth, with the aim of representing the entire span of genres and artist careers.
The result is truly a sight to see. Calder to Warhol: Introducing The Fisher Collection is enjoyable, thought provoking, impressive, and above all, truly beautiful. –Katie Zuppann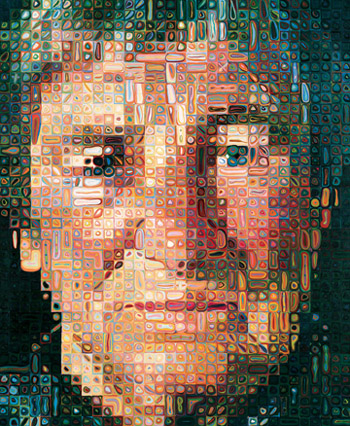 Chuck Close, Agnes, 1998; oil on canvas; 102 x 84 inches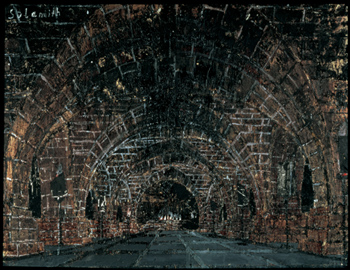 Anselm Kiefer, Sulamith, 1983; oil, emulsion, woodcut, shellac, acrylic, and straw on canvas; 113 x 145 inches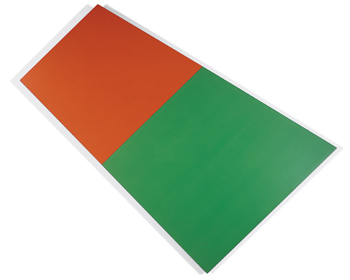 Ellsworth Kelly, Red Green, 1968; oil on canvas, two joined panels; overall 112 x 130 inches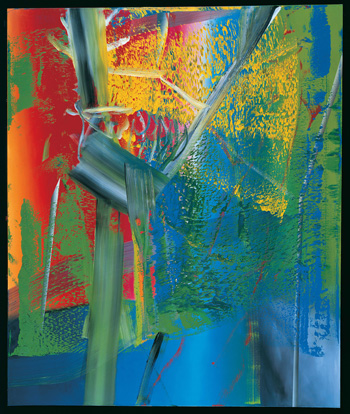 Gerhard Richter, Janus, 1983; oil on canvas; 188 1/8 x 98 3/8 inches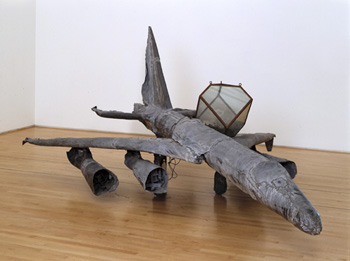 Anselm Kiefer, Melancholia, 1990–91; lead and crystal; 65 3/4 x 174 x 126 inches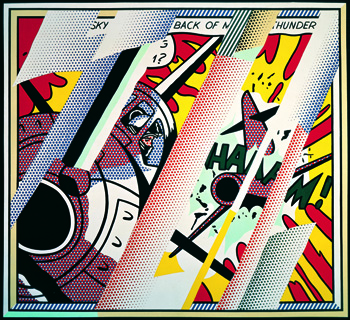 Roy Lichtenstein, Reflections: Whaam!, 1990; Oil and Magna on canvas; 70 1/4 x 76 5/8 inches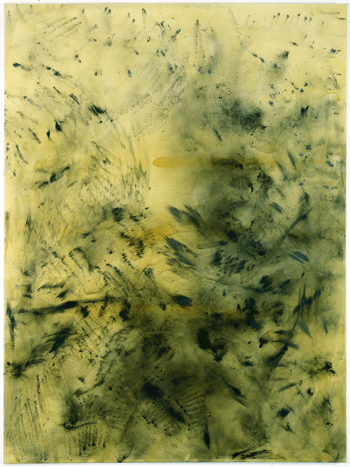 Sigmar Polke, The Spirits That Lend Strength Are Invisible I (Tellurium Terrestrial Material), 1988; tellurium and artificial resin on canvas; 157 1/2 x 118 1/8 inches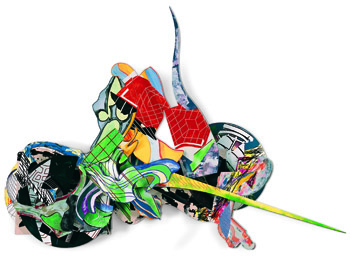 Frank Stella, The Chase, Third Day, 1989; mixed media on etched magnesium and aluminum; 100 1/2 x 145 x 38 1/2 inches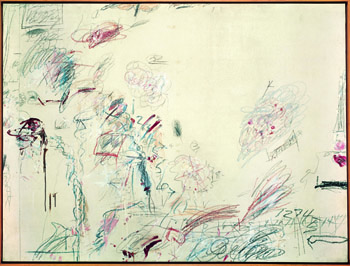 Cy Twombly, Second Voyage to Italy, 1962; oil, crayon, and graphite on canvas; 59 1/8 x 78 3/4 inches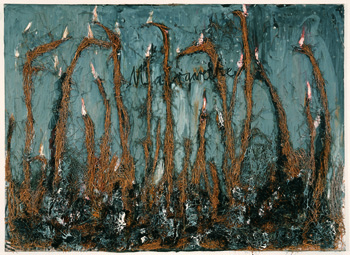 Anselm Kiefer, Margarethea, 1981; oil and straw and canvas; 114 x 158 inches
Calder to Warhol: Introducing The Fisher Collection
June 25 through September 19, 2010
San Francisco Museum of Modern Art (SFMOMA)
www.sfmoma.org