Pop Life with Warhol, Haring, Koons, Hirst x More
Juxtapoz // Monday, 29 Mar 2010
1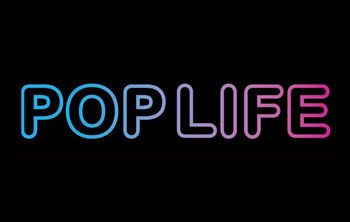 Artists in the exhibition include:
Ashley Bickerton, Maurizio Cattelan, Tracey Emin, Cosey Fanni Tutti, Andrea Fraser, Keith Haring, Damien Hirst, Martin Kippenberger, Jeff Koons, Sarah Lucas, Edouard Manet, Takashi Murakami, Peter Nagy, Richard Prince, Pruitt & Early, David Robbins, Reena Spaulings, Elaine Sturtevant, Gavin Turk, Piotr Uklanski, Meyer Vaisman, Andy Warhol.
Warhol photographer
Bob Colacello, Christopher Makos, Patrick McMullan
Community Work
Jean-Michael Basquiat and Andy Warhol
Keith Haring and Andy Warhol
By Martin Kippenberger compiled work for its Candidature à une Retrospective Exhibition, Pompidou Center, Paris, 1993
Bernard Buffet, F.C. Gundlach, Valeria Heisenberg, Martin Kippenberger, Albert Oehlen, Perchalla, Stephen Prina, Tobias Rehberger, Daniel Richter, Chéri Samba, Jörg Schlick, AnonymoRehberger, Daniel Richter, Chéri Samba, Jörg Schlick, Anonymous.
Curators
Curators in London: Catherine Wood (Tate Modern), Jack Bankowsky and Alison M. Gingeras
Curators in Hamburg: Dr. Annabelle Görgen-Lammers
and Dr. Daniel Koep
Galerie der Gegenwart
On view through May 9th, 2010