Pixin's Recycled Sewn Creatures of Doinky Doodles, Singapore
Juxtapoz // Friday, 13 Aug 2010
1
"Every afternoon, I start my day by looking through a pile of materials I had been using the day before, and I will start creating from there," the artist explains. "I do not like to use fixed patterns for my work, so almost every day of the week something different springs up from my sewing space. I love it this way because every day becomes a surprise!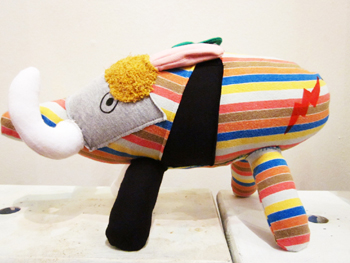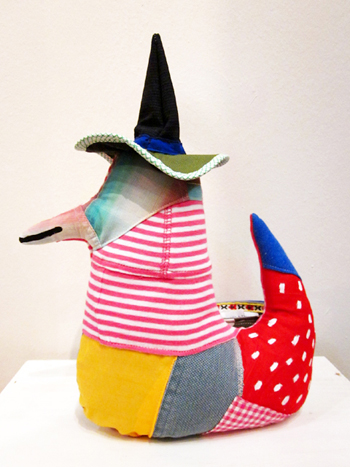 Of the studio name, Pixin says, "Doinky was a word made up to reflect the character of my work. They are very often 'off' because I do not create using patterns, and 'wrong' in that they are sometimes not made using standard sewing techniques (the result of being self-taught). But mostly, I like that Doinky reflects the fun and colorful nature of my work.
"Doodles because all these works spring from doodles in my head. When I was a kid, I was very inspired by my grandmother, who would collect fabric scraps and such to create new objects to decorate her home. Most of her daughters (my aunts) were either painters or really great at sewing, including my mom; so at an early age, I found solace in their art whenever I visit my grandmother's house; and thus begin a dream to one day be able to create for a living.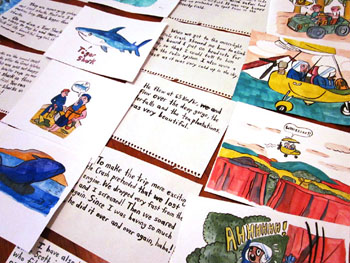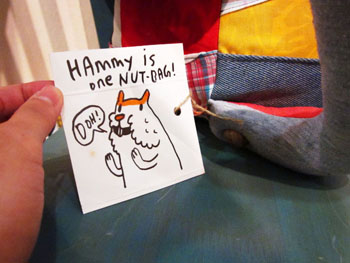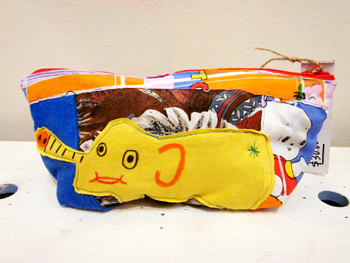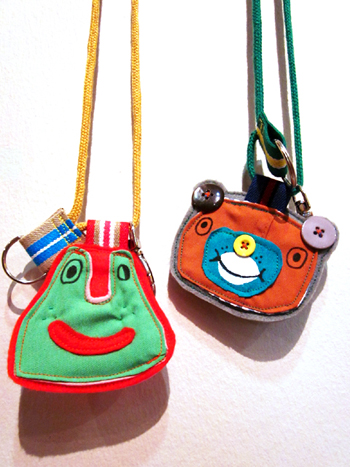 I started creating using recycled clothing and fabrics a lot more intensely when I was in my last year in art college. Budget reasons mostly. It was a lot more affordable to use second-hand materials than purchase new ones. Soon, I found that I really LOVE using recycled clothing and fabric scraps as materials because they contain existing elements like pockets, zippers, buttons, shoulder pads, lining…etc for me to work from. I begin to enjoy the experience of cutting up existing materials to recreate something new.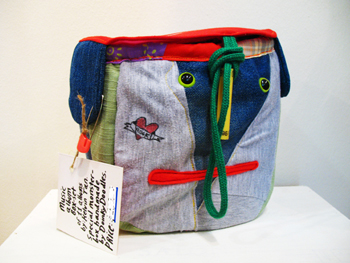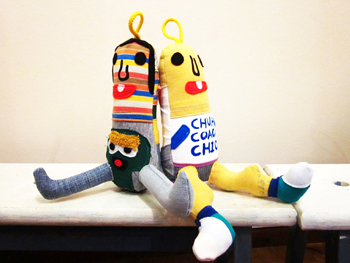 Every month, a small collection of work is made in the studio. Their colors, style and purpose are often dictated by the type of clothing, fabrics and materials available during their time of creation. So very often, customers will recognize a particular piece of fabric present throughout a collection. Subsequent series will no longer have this fabric. They will be made using other recycled materials. This way, the cycle of recycling continues in the studio without disruption to the 'queue' of materials waiting to be made into something else.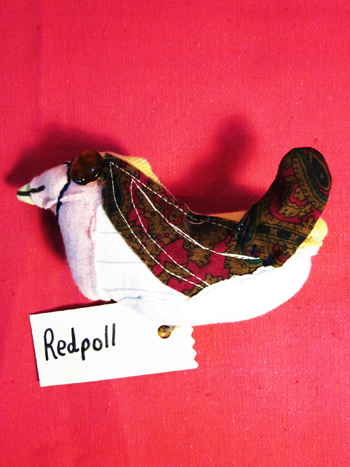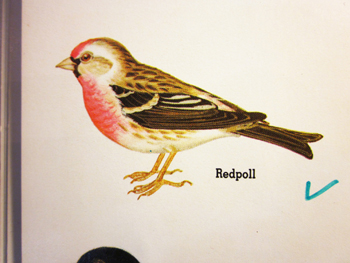 A recent new project of mine is called "Project Zoo", and it actually start out as something to get myself to read the newspapers more often! It is still a working title but basically it is a project for which I create soft toys based on information I come across via newspapers, books, TV, Internet…etc that is of relation to animals.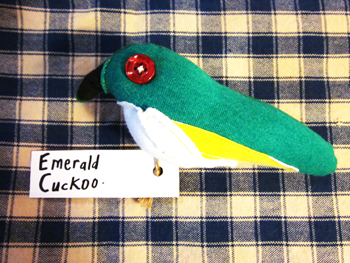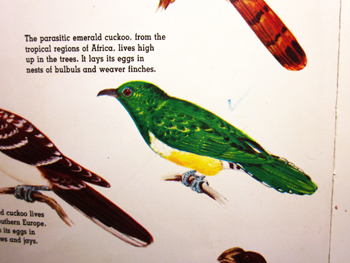 Keep up with Pixin and Doinky Doodles in a variety of ways:
Blog: www.doinkyupdates.blogspot.com
Flickr: www.flickr.com/doinkydoodles
Online shop: www.doinkydoodles.bigcartel.com