Pieter Hugo: Uncovers Nigeria's Nollywood
Juxtapoz // Sunday, 06 Jun 2010
1
Nollywood releases approximately 1,000 movies each year onto the home video market. Such abundance is possible since films are realized in conditions that would make most of the western independent directors cringe. Movies are produced and marketed in the space of a week: low cost equipment, very basic scripts, actors cast the day of the shooting, "real life" locations. Despite the improvised production process, they continue to fascinate audiences.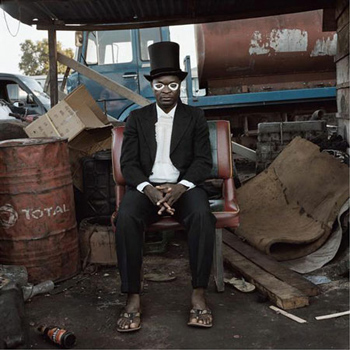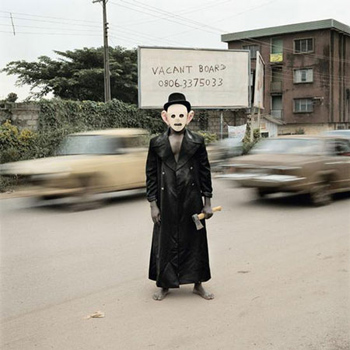 In Africa, Nollywood movies are a rare instance of self-representation in the mass media. The continent has a rich tradition of story-telling that has been expressed abundantly through oral and written fiction, but has never been conveyed through the mass media before.
Movies tell stories that appeal to and reflect the lives of its public: stars are local actors; plots confront the viewer with familiar situations of romance, comedy, witchcraft, bribery, and prostitution. The narrative is overdramatic, deprived of happy endings, tragic. The aesthetic is loud, violent, excessive; nothing is said, everything is shouted.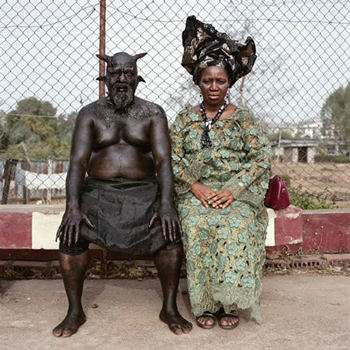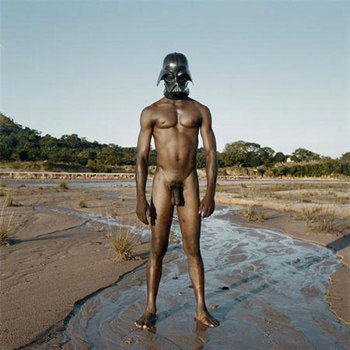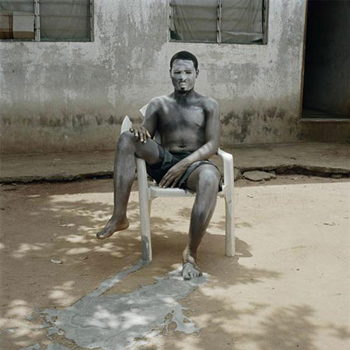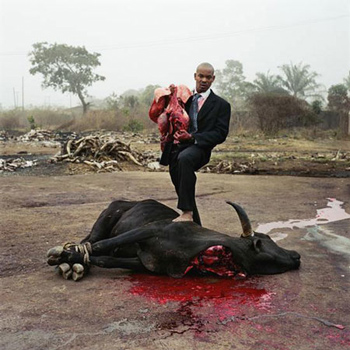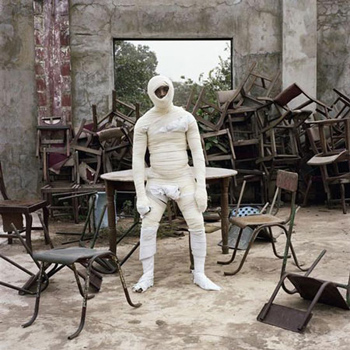 In his travels through West Africa, Hugo has been intrigued by this distinct style in constructing a fictional world where everyday and unreal elements intertwine.
By asking a team of actors and assistants to recreate Nollywood myths and symbols as if they were on movie sets, Hugo initiated the creation of a verisimilar reality.
More on Pieter Hugo at www.pieterhugo.com