Image Gallery
Pictures On Walls Jubilee Special including Banksy's "Er..."
Juxtapoz // Wednesday, 30 May 2012
1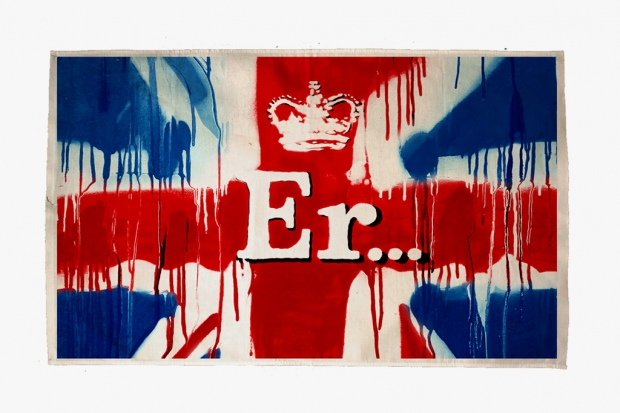 San Francisco just celebrated the 75th Anniversary of the Golden Gate Bridge by exploding a bunch of fireworks off the famed ocean crossing. The British are set to celebrate Queen Elizabeth's royal jubilee. aka, 60 years on the throne (at the throne?). To celebrate,
Pictures on Walls has a few prints to honor the jubilee
, including
Banksy
's "Er..."
file that is available for you to download and print yourself.
Actually, Er... fits the jubilee quite well... . As POW notes of the prints, "
It's the usual stuff about slavery and dead swans but you might find something to enjoy."
Banksy, Paul Insect, Bast, 3D, and Gold Peg all have prints to mark the occasion. Insect's Clockwork Orange is quite good, and Bast's Loony Tunes vibe captures the times quite well.