Picasso x Matisse x More Worth Millions Stolen in Paris
Juxtapoz // Thursday, 20 May 2010
1
Like something out of a suspense film, a masked thief broke into the Paris Museum of Modern Art early this morning and committed what is being termed 'one of the biggest art heists ever.' What is so unfortunate and interesting about the incident is not only will the public no longer be able to view these priceless masterpieces, but the paintings will be virtually unsellable. "You cannot do anything with these paintings," states Pierre Cornette de Saint-Cyr. "All countries in the world are aware, and no collector is stupid enough to buy a painting that, one, he can't show to other collectors, and two, risks sending him to prison."

According to the Associated Press:
"A thief stole five paintings valued at more than $100 million, including major works by Picasso and Matisse, in an overnight heist Thursday at a Paris modern art museum with a broken alarm system, officials said.
The paintings disappeared early Thursday from the Paris Museum of Modern Art, across the Seine River from the Eiffel Tower in one of the French capital's most chic and tourist-frequented neighborhoods.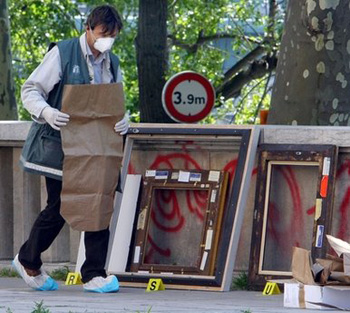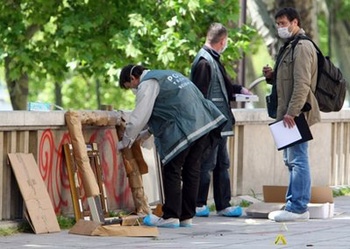 The museum's alarm system had been broken since March 30 in some rooms, Paris Mayor Bertrand Delanoe said in a statement. The security system operator ordered spare parts to fix it but had not yet received the equipment from the supplier, the statement said.
Christophe Girard, deputy culture secretary at Paris City Hall, said a single masked intruder was caught on a video surveillance camera. The intruder entered by cutting a padlock on a gate and breaking a museum window, the Paris prosecutor's office said.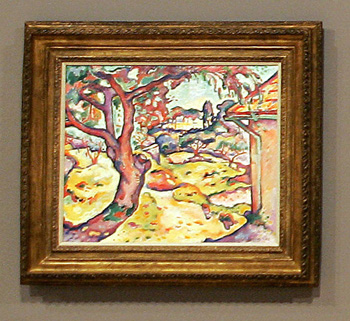 Olive Tree near Estaque by Georges Braque
The prosecutor's office initially estimated the five paintings' total worth at as much as euro500 million ($613 million) but later downgraded that to euro90 million ($112 million). Girard said the total value was "just under 100 million euros."
He said "Le pigeon aux petits-pois" ("The Pigeon with the Peas") an ochre and brown Cubist oil painting by Pablo Picasso, was worth an estimated euro23 million, and "La Pastorale" ("Pastoral"), an oil painting of nudes on a hillside by Henri Matisse about euro15 million.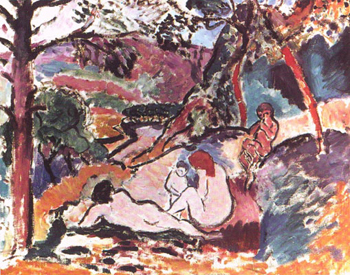 La Pastorale (Pastoral) by Henri Matisse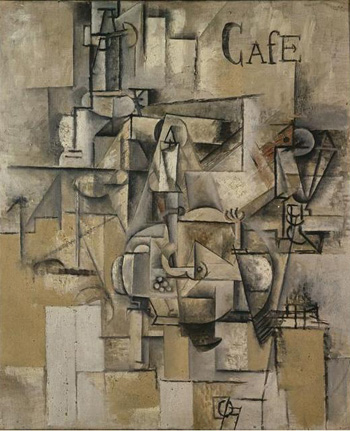 Le pigeon aux petits-pois (The Pigeon with the Peas) by Pablo Picasso
The other paintings stolen were "L'olivier pres de l'Estaque" ("Olive Tree near Estaque") by Georges Braque; "La femme a l'eventail" ("Woman with a Fan") by Amedeo Modigliani; and "Nature morte aux chandeliers" ("Still Life with Chandeliers") by Fernand Leger.
Alice Farren-Bradley of the Art Loss Registry in London said the Paris theft "appears to be one of the biggest" art heists ever, considering the estimated value, the prominence of the artists and the high profile of the museum.