Photos: Usugrow's Shinganist
Juxtapoz // Friday, 24 Jul 2009
1
Together, these five Japanese artists took over the walls of the gallery with stunning new works on canvas, paper, wood and felt. Straddling the fine line of street art, skate and tattoo culture, while simultaneously drawing inspiration from centuries of traditional Japanese imagery, True to the meaning behind "Shingan" - those who create based on visions spurred by the mind's eye and those who are not affected by the opinions and expectations placed on them by the outside world - USUGROW, MOZYSKEY, TOSHIKAZU NOZAKA, BENE and JUN KANEKO are driven by the pure passion to create.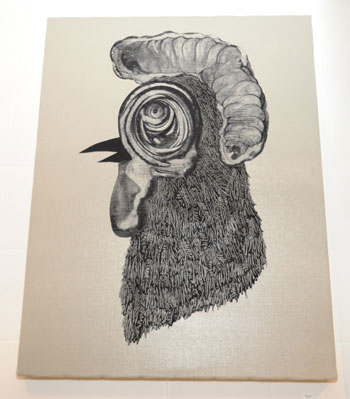 Bird by Jun Kaneko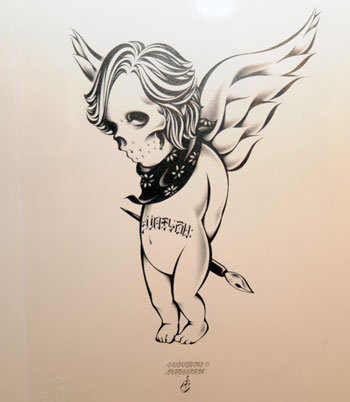 Angel Ink by Usugrow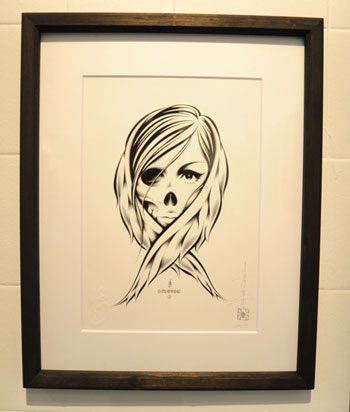 Winged TWGY by Usugrow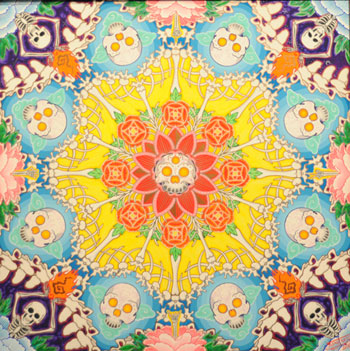 A.W. Mandala by Toshikazu Nozaka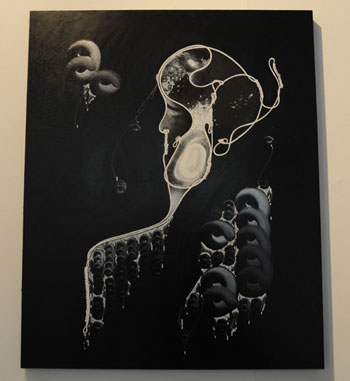 Kubi by Bene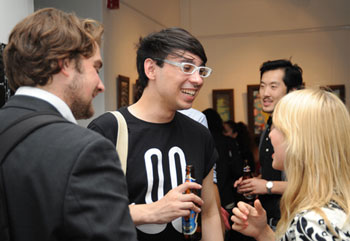 Mingling at the Shinganist opening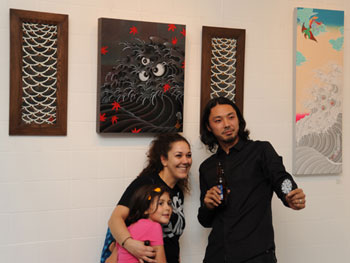 Toshikazu Nozaka poses with some fans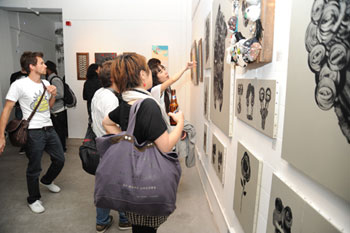 At the opening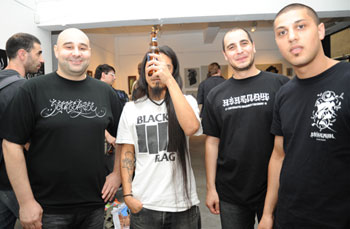 Usugrow with fans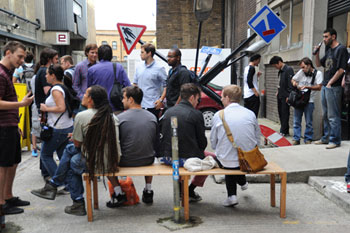 Another killer show at Stolenspace spilling onto the streets
Photos by Chris Osburn.
SHINGANIST
Curated By Usugrow
July 23rd – August 9th, 2009