Photos: Talita Hoffmann Sets Up for Campos e Antenas in Brazil
Juxtapoz // Monday, 13 Apr 2009
1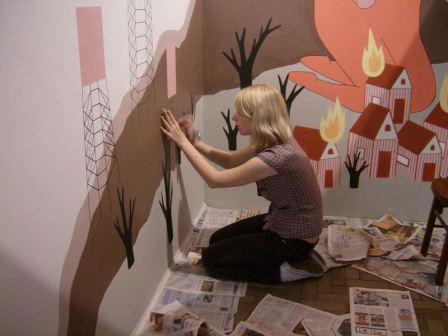 "Talita Hoffmann is a 20 year-old artist, illustrator, and graphic design student from Porto Alegre, Brazil," writes Brazilian contributor, Ana Ferraz. "She's shown her work in group exhibitions around the world, but Campos e Antenas (Fields and Antennas) is her first solo show.

"Taking place at Museu do Trabalho, the exhibition opens on April 14th, goes until May 31st and shows 13 acrylic on paper artworks and mural; all works related to her favorite subject: a universe of dreams inspired by nature. Campos e Antenas is the result of the second edition of A Novíssima Geração (The Newest Generation), a Museu do Trabalho program that shows young artists in a group exhibition and elects one of them for a solo show."

See exclusive photos of Talita setting up with her boyfriend and fellow artist, Bruno 9li, in Porto Alegre below: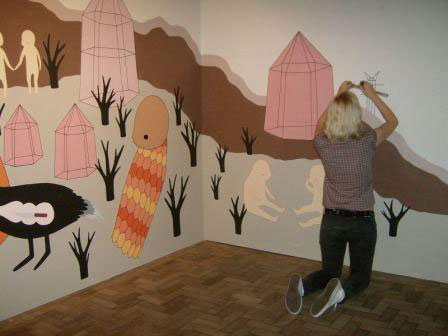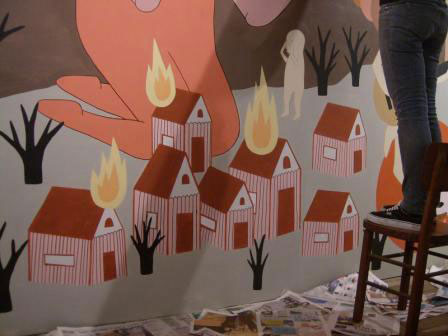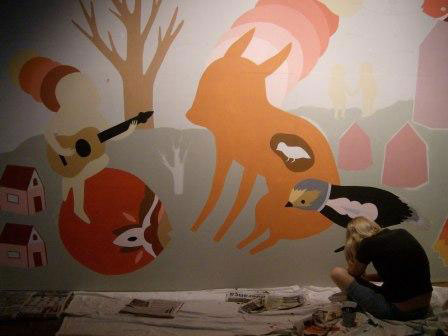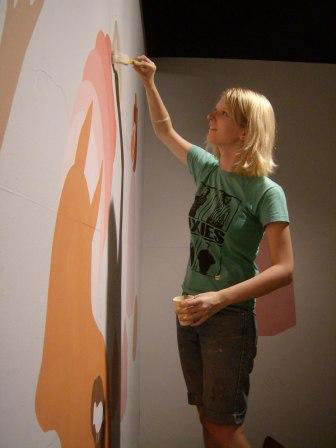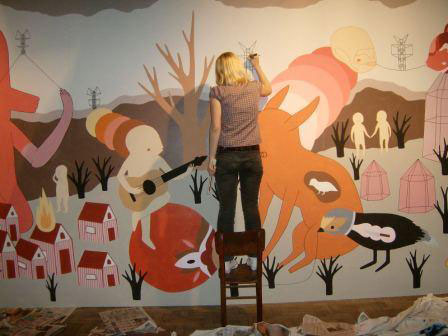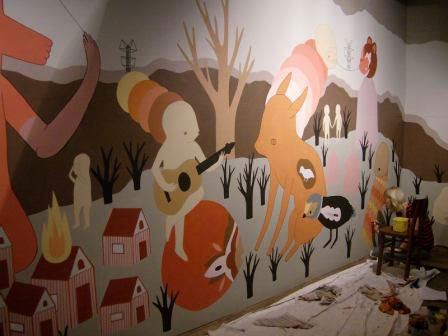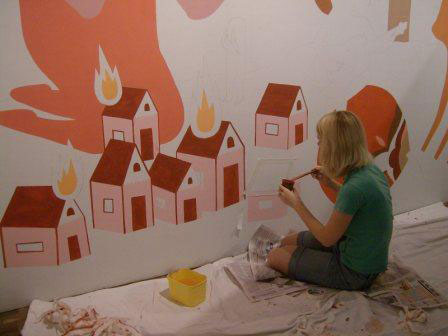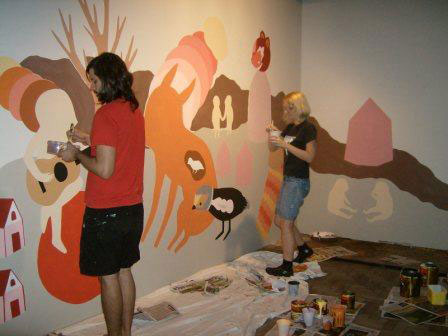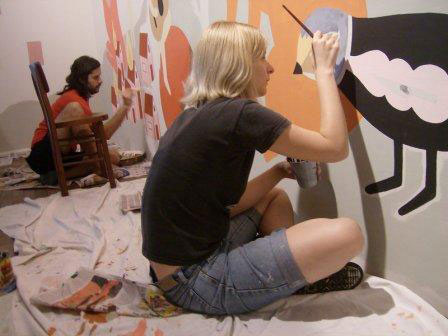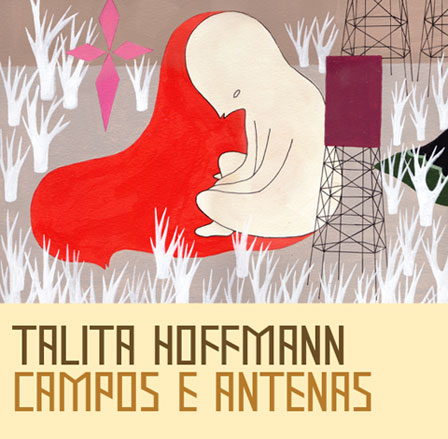 Pictures by Museu do Trabalho.