Photos: Sick Boy's "Stay Free"
Juxtapoz // Monday, 08 Dec 2008
1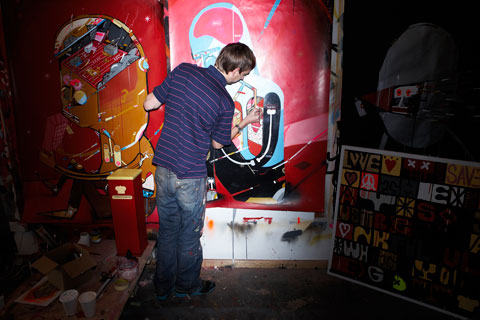 Sickboy refuses to play by the rules of the mainstream art industry. Turning down offers by auction houses and galleries, the British artist stays true to his 'outsider' roots – as evidenced by the caged heart installation he dropped outside The Tate Modern recently in response to the corporate backing of a graffiti show held there.

Therefore, his highly anticipated and first major solo show, Stay Free, has understandably been a big hit in the UK and beyond.

For Stay Free, Sickboy transformed a Victorian Grade II listed building in East London into a 3D creative playground, bringing in inspiration from the children's story Charlie and the Chocolate Factory. Packed with color, humor and satire, the show is a culmination of the alternative reality Sickboy has created over the years.
Stay Free is open to the general public through December 10, 2008 at The Tramshed in Shoreditch, London.

More on Sick Boy at www.thesickboy.com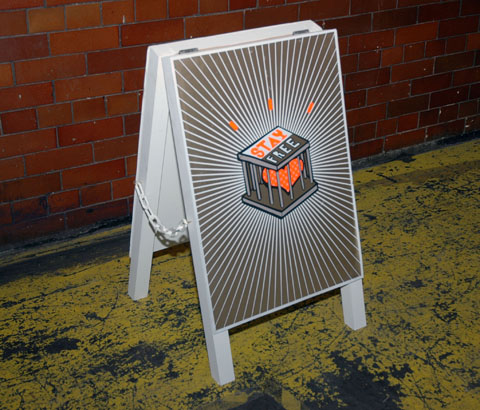 Sickboy: Stay Free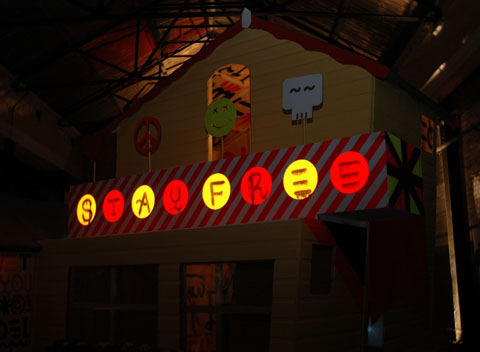 Stay Free Factory installation....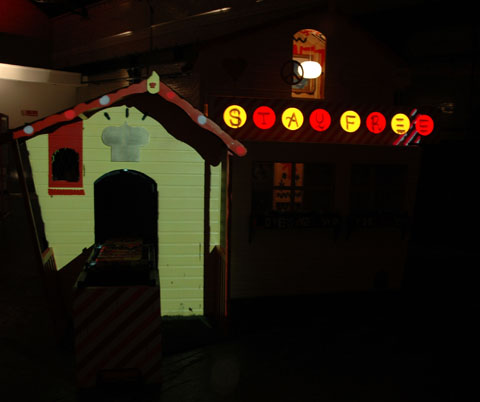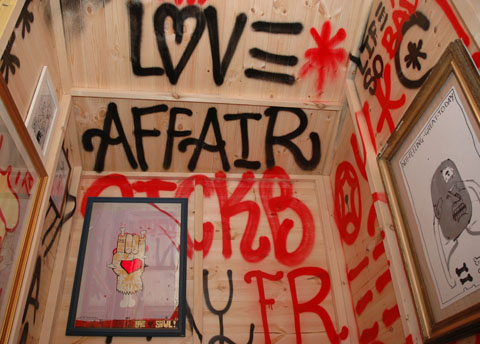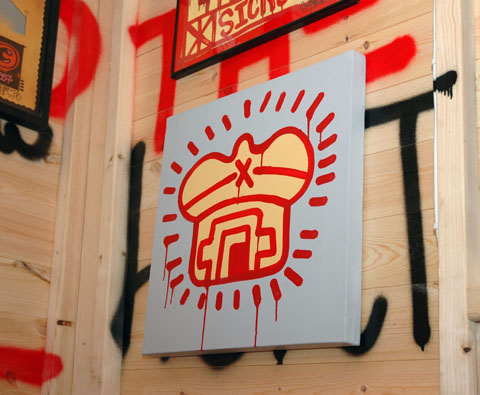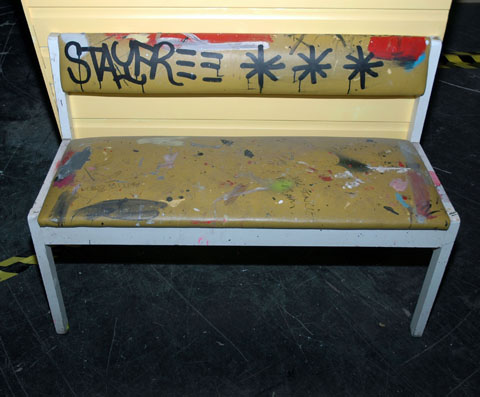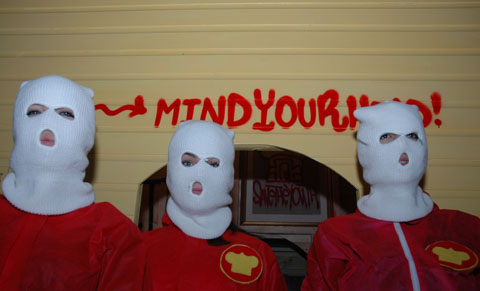 A few of Sickboy's Stay Free Factory workers pose for a pic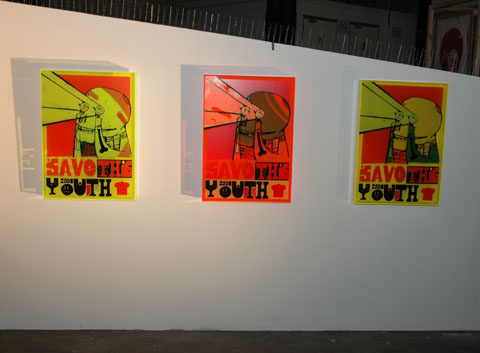 Save the Youth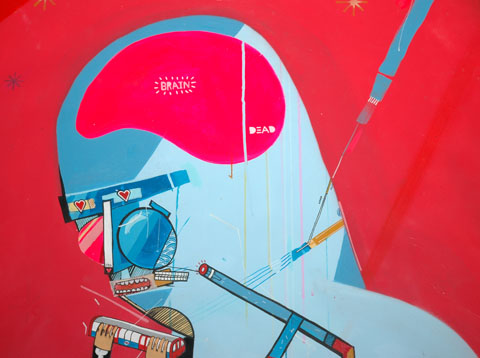 Love Wheel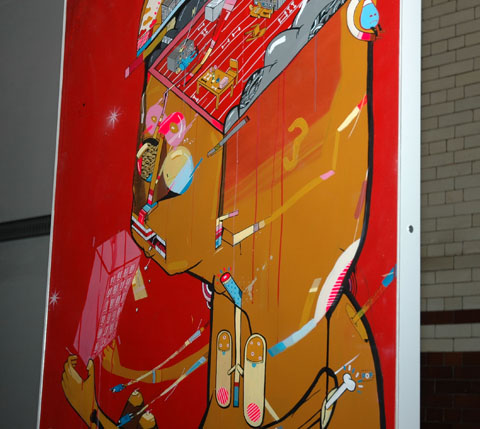 Laser Tooth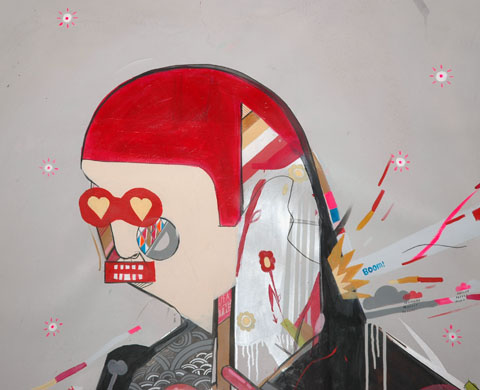 Protect the City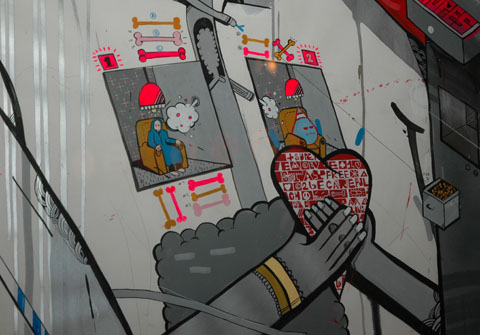 False Hopes & Dreams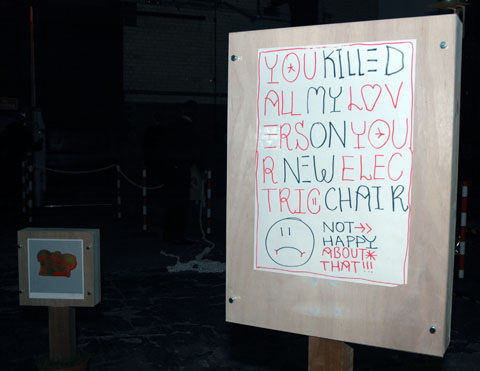 Electric Chair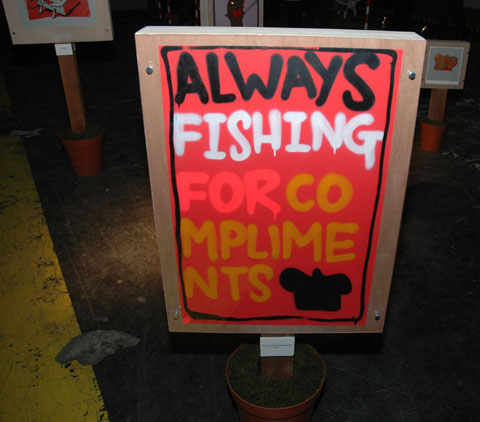 Always Fishing for Compliments
Photos (except first) by Chris Osburn