Photos: Ron English's "Mythographic Vicissitudes" Opening at FIFTY24SF
Juxtapoz // Tuesday, 13 Jan 2009
1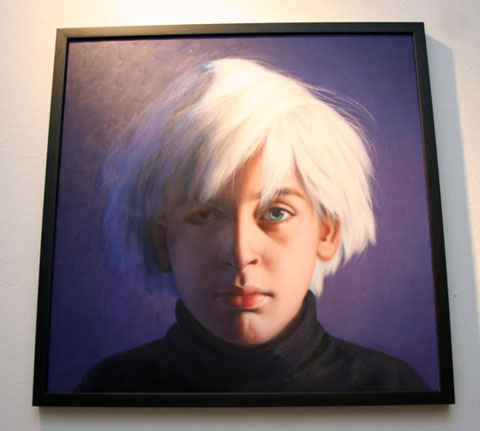 Ron English's newest solo show, Mythographic Vicissitudes, opened last Thursday at FIFTY24SF Gallery, alongside Alex Pardee's Letters from Digested Children. As the catalytic figure in the advancement of street art, English has been hijacking public and private space the world over simply for the sake of art, so it comes at no surprise that his newest canvas work proves once once again that English is a master of "fine pop art."

For Mythographic Vicissitudes, English created a series of paintings based on variations on modern mythologies. Applying a sense of reverence to his patented mash of religion, history and art, English gives equal weight to all mythologies, from Jesus to Bigfoot to Expressionism. The effect is stunning and we highly recommend taking a look at English's new collection now on view at FIFTY24SF through January 29, 2009.

In the meantime, take a look at photos of a few of our favorite pieces from the show here...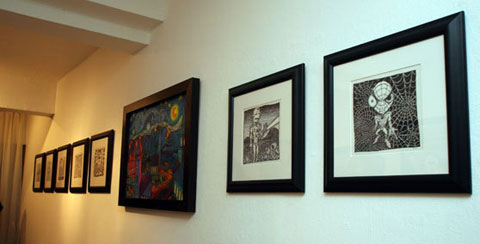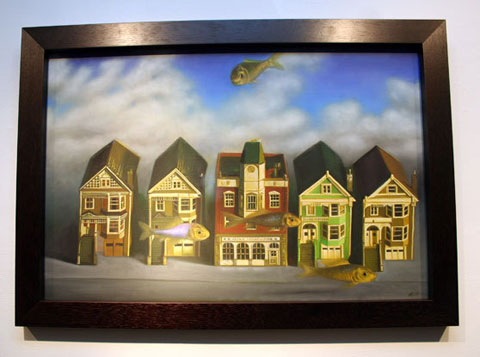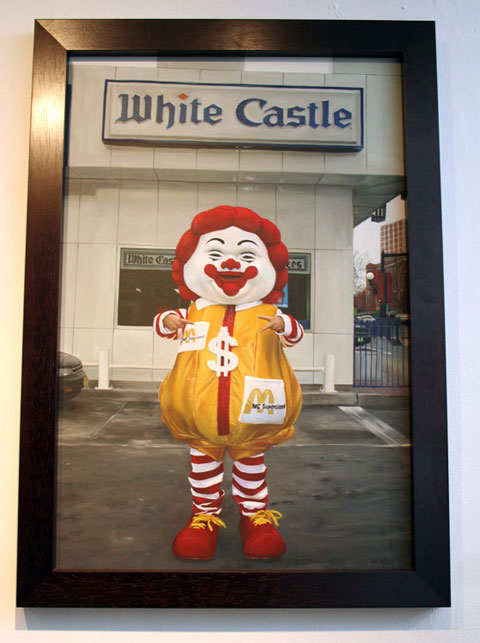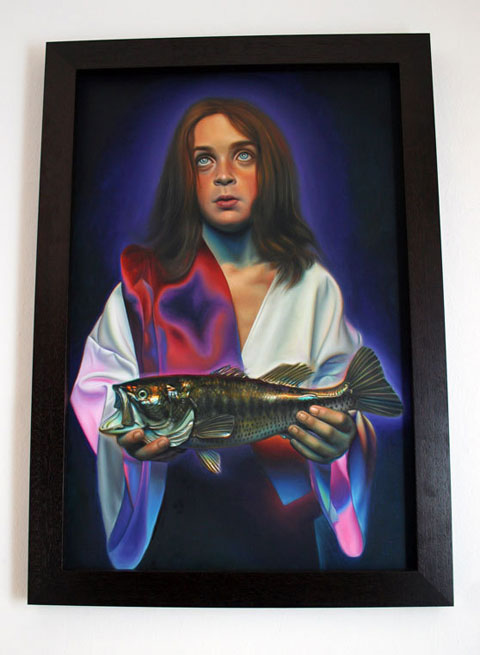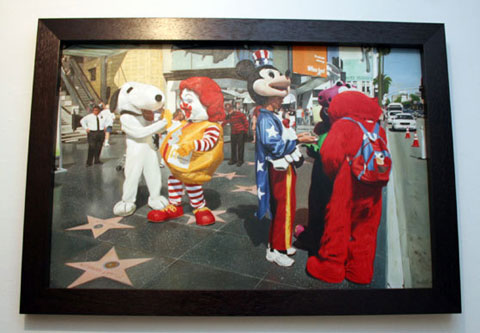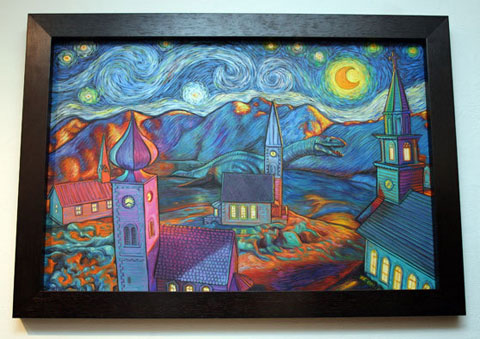 Mythographic Vicissitudes will be on display at the lower level of the FIFTY24SF Gallery from January 8 - 29, 2009.

More on Ron English at www.popaganda.com