Photos: Ron English & Adam Neate in London
Juxtapoz // Saturday, 03 May 2008
1
Words and photos by Chris Osburn.

Maybe not the first two artists you'd think to exhibit in the same space together, but a double billing of Britain's beloved Adam Neate and America's legendary Ron English at Elms Lesters Painting Rooms in London is nothing short of eye candy wonder.

With English's ironic antics representing the firm foundation of low brow and urban art and Neate's explosive and poignant portraits suggesting no bounds to the future of street art, the Adam & Ron Show opened Thursday May 1st with a sensational private viewing of new works by both artists. To accompany the exhibition, which runs until May 31st, Elms Lesters has published a 72-page catalogue with over 60 full color illustrations of the artists' works. Visit elmslesters.co.uk for more details.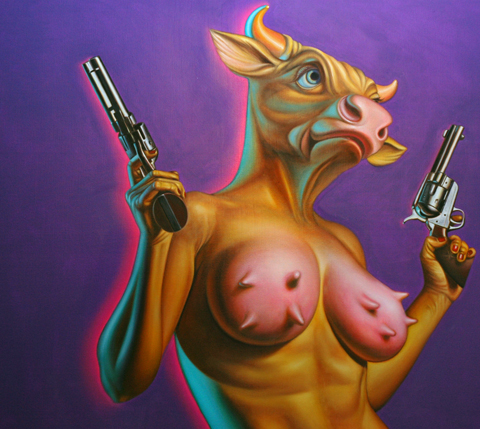 Raquel Cowgirl by Ron English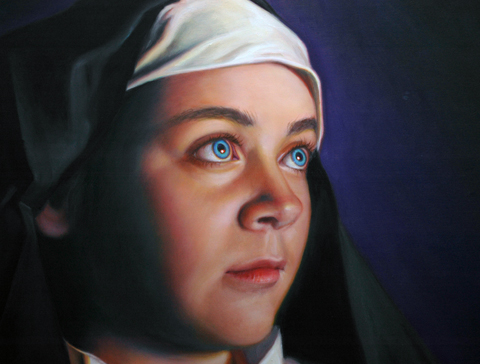 Young Nun by Ron English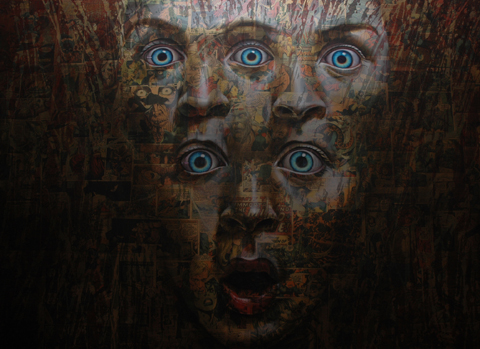 Goat's Head Soup by Ron English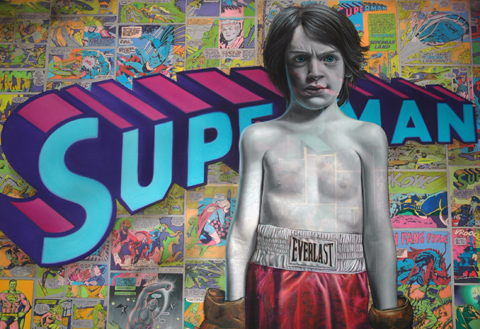 Cartoon Contender by Ron English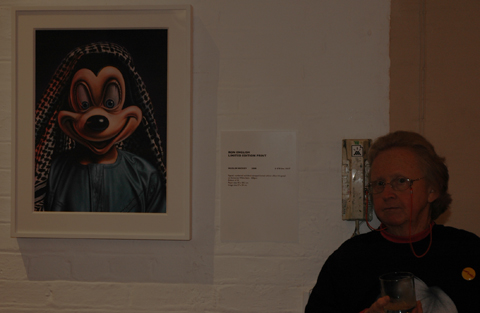 Muslim Mickey by Ron English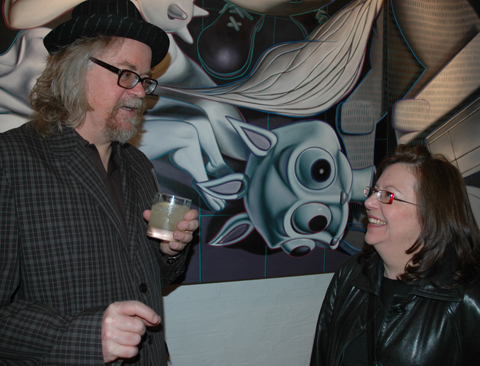 Ron English chatting with a fan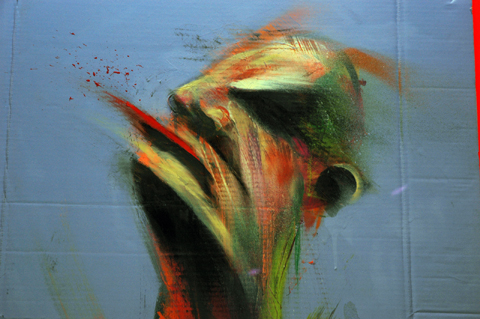 Purple Portrait by Adam Neate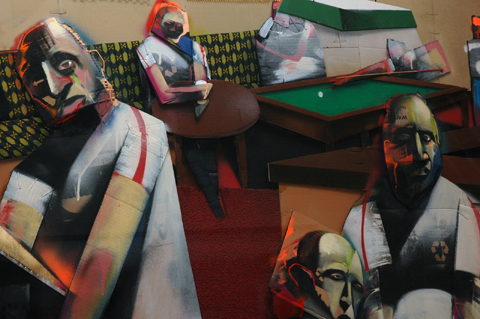 The Big Game by Adam Neate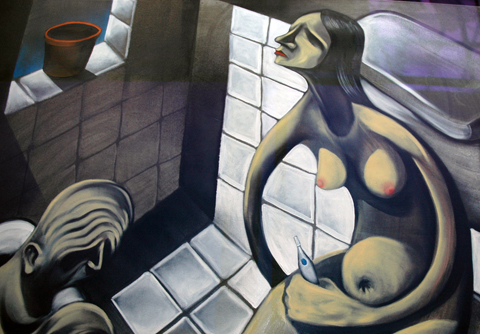 The Pregnancy Test by Adam Neate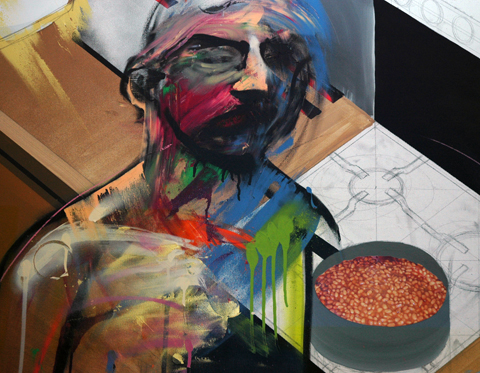 Making Baked Beans on Toast by Adam Neate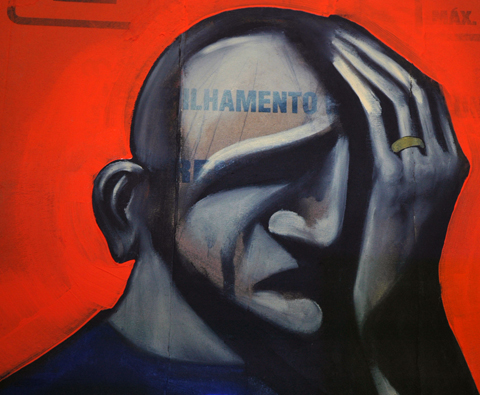 The King on the Table by Adam Neate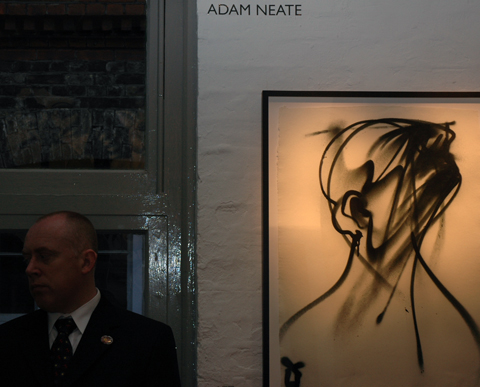 No. 10 b/w Portrait by Adam Neate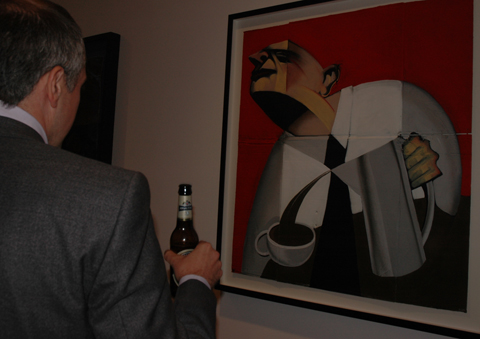 Coffee by Adam Neate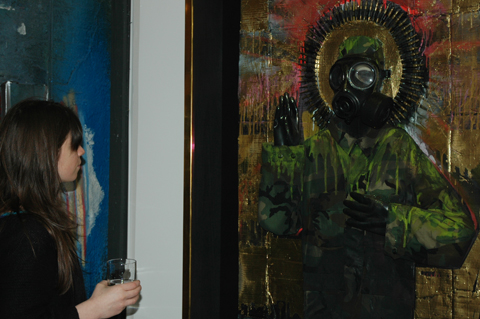 Holy War by Adam Neate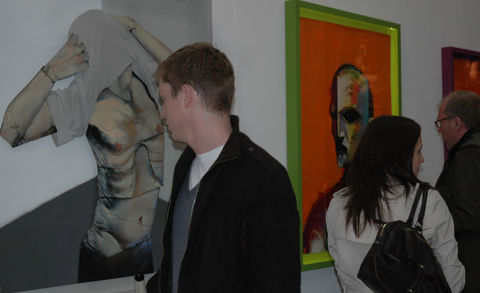 Admiring Adam Neate's work