Photos: "These Predicaments" by David Stoupakis
Juxtapoz // Tuesday, 23 Dec 2008
1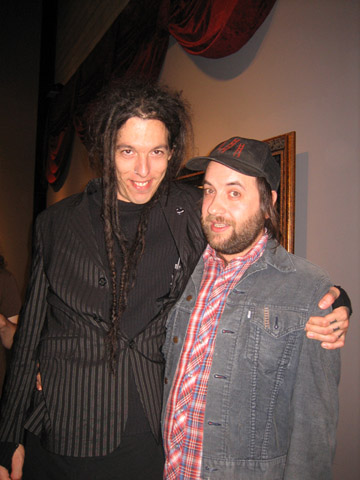 These Predicaments by pop surrealist David Stoupakis recently opened at Los Angeles' Corey Helford Gallery.

For his second solo exhibition at the Gallery, Stoupakis parlays his talent for the supernatural and macabre into dramatic narratives that reveal symbolic turning points and unexpected dilemmas. C'mon, getting stuck in a house definitely counts as an unexpected dilemma, no?

A delicate balance of childhood innocence and haunting imagery, the series of oil-on-panel paintings and graphite drawings recounts grim fairytales of the decadent and demure.

This new series marks a new direction for the artist, as Stoupakis employs a brighter color palette than before and unveiled his largest piece to date at the exhibition, which attracted a wealth of fans to its reception.

Couldn't make it out? No worries, we've got your opening night photos right here...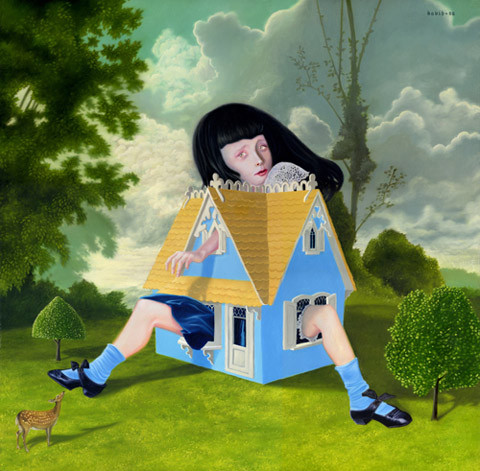 House, Oil on panel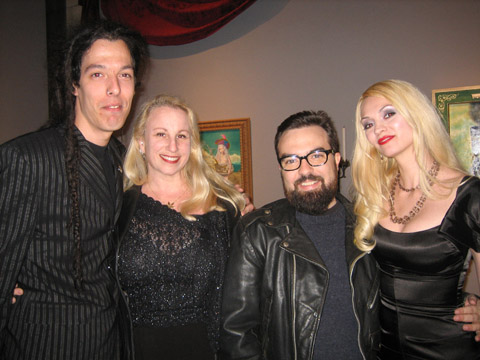 David Stoupakis, Ruth Waytz, Coop, and Aprella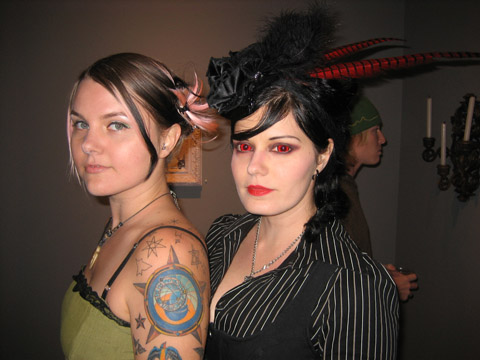 Alissa Haggis and Sacha Borisich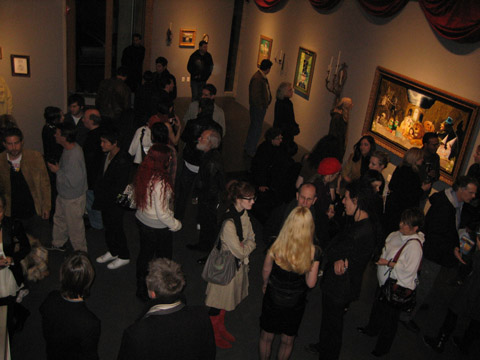 Crowd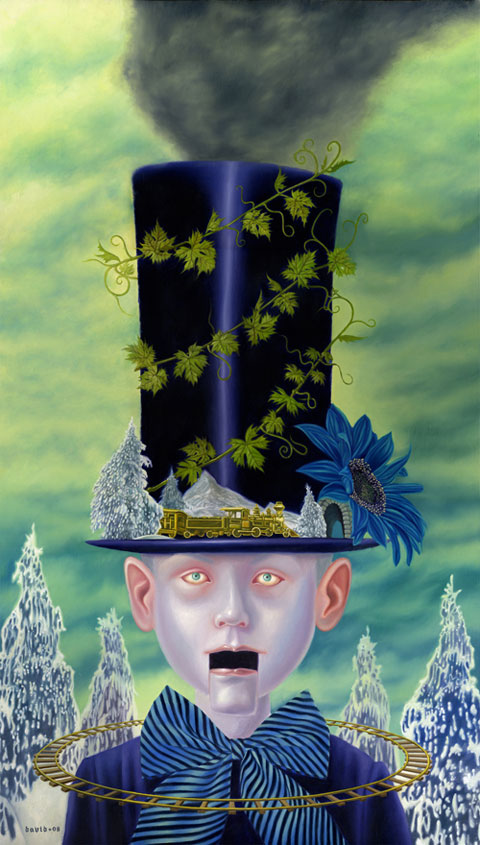 Memories of Tomorrow Travels, Oil on panel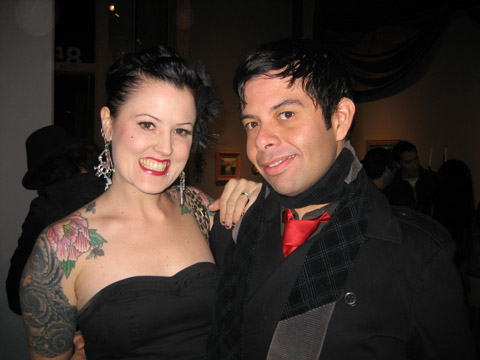 Jessica Louise and Carlos Ramos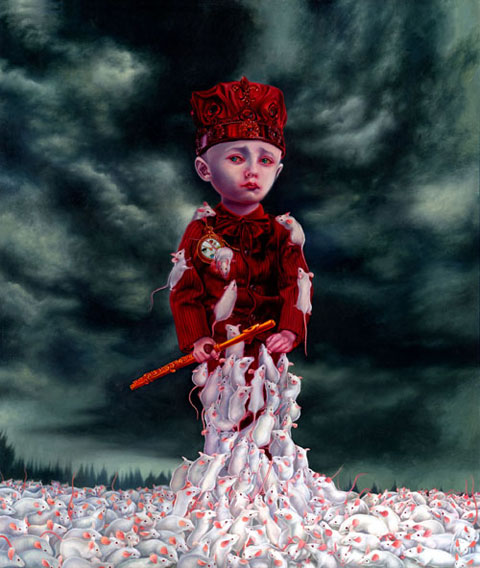 Repercussions, Oil on panel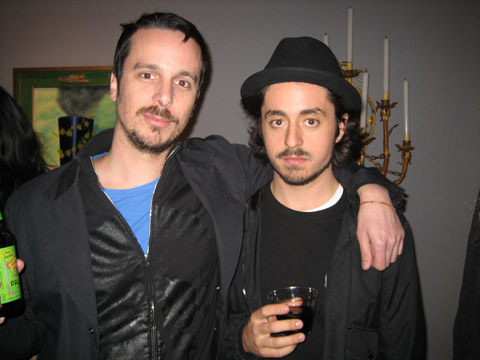 Tim Biskup & friend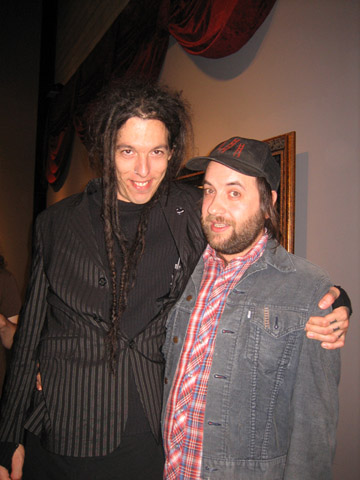 David Stoupakis and David Hochbaum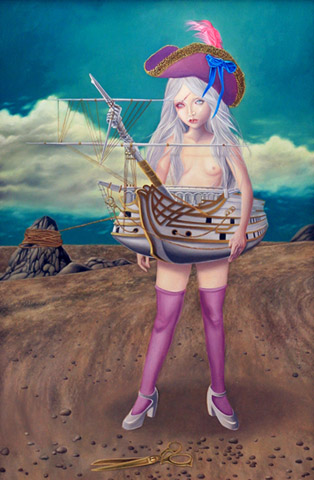 Shipwrecked, Oil on panel
For more information about the artist, please visit www.davidstoupakis.com.
These Predicaments will be on view until December 31, 2008 at Corey Helford Gallery.