Photos: "Kids Today" from Stupid Krap
Juxtapoz // Wednesday, 09 Apr 2008
1
The spacious MTV galleries in Sydney played host to Stupid Krap's, Kids Today show, which packed the space with artists, bands and the residual masses from Semi-Permanent.
Breifly, Stupid Krap is the brainchild of Aussie artists, Madeline Boyd, and Ben Frost who aimed to build an online artist portal and shop, serving up some of the hottest international (with an emphasis on Aussie) talents around.
Kids Today featured some perennial favourites, HAHA, Kill Pixie, Numskull, Anthony Lister and of course, Mr. Frost himself, but also included the fresh faces of Hana Shimada, James Jirat Patradoon, and XX'Zilla.
The party swelled to the sounds of The Wahas and Yes Nukes! until the drinks ran dry and at least one artwork was ruined, which seems to be happening more often, these days.
At the centre of the gallery was a massive collaborative effort, using images from most, if not all of the artists featured that night. Constructed by Ben Frost, the photocopy wall is a black and white wallpaper installation, this one with each artist's contribution interlocking in Frost's signature style.
The wall is a tribute to Stupid Krap's art printing and distribution service from which Frost and Boyd seem to be drawing in plenty new creative talents.
More on Stupid Krap at www.stupidkrap.com.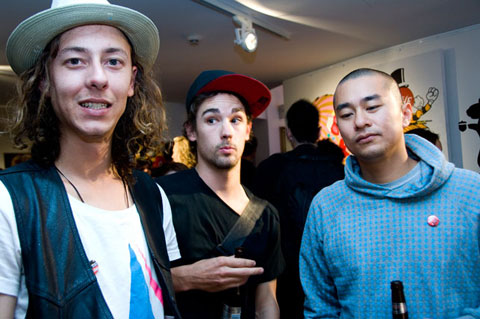 Anthony Lister (L) Brent Kerr (M) and Kinsey Yuen (R )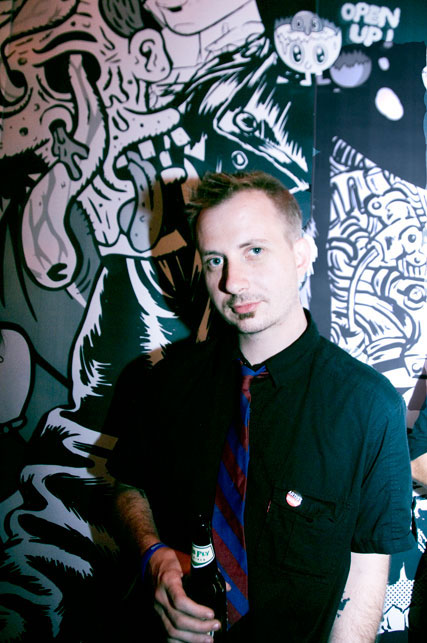 Ben Frost in front of his photocopy wall.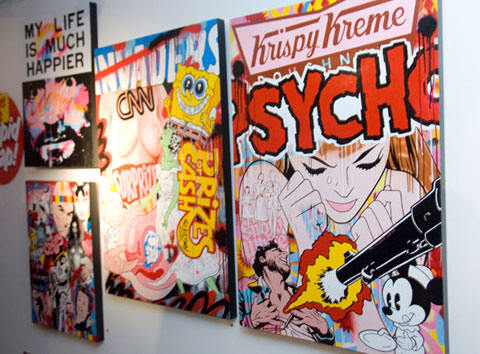 Ben Frost's work at Kids Today.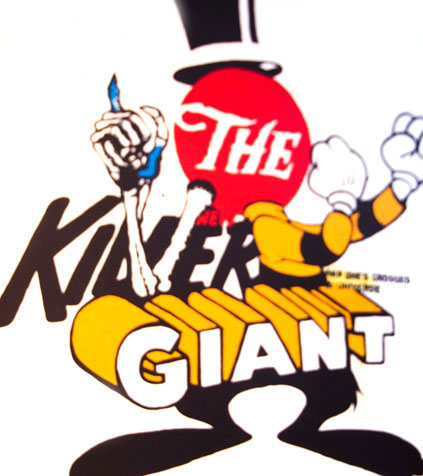 Numskull's work at Kids Today.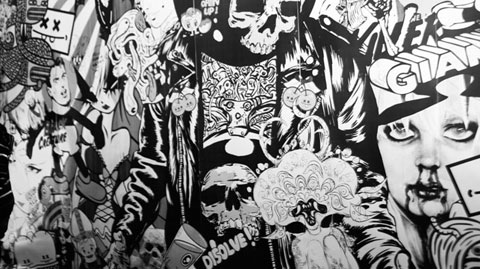 A section of the Stupid Krap photocopy wall.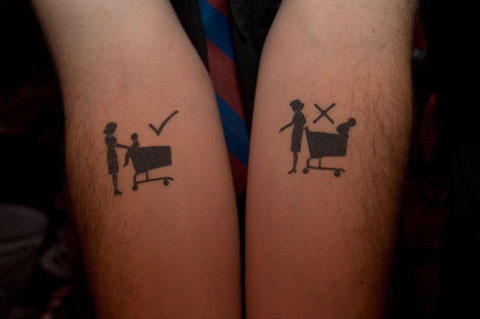 Detail from Ben Frost's tattoos, based on his earlier work.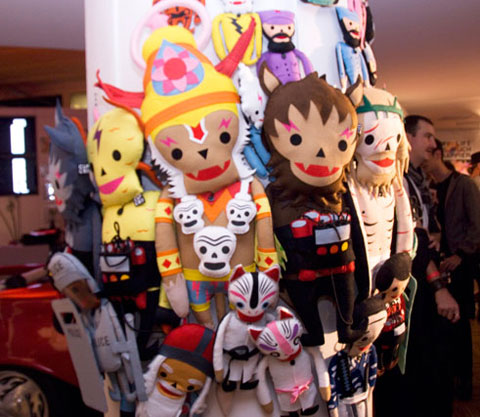 A toy work by Cupco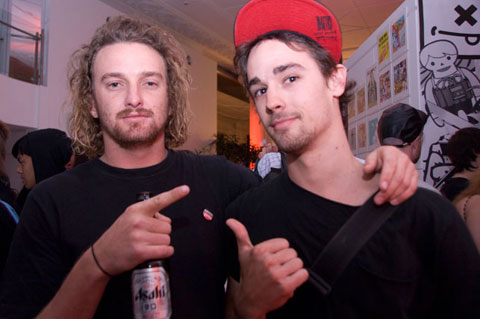 Brent Whitehead (L), Trent Kerr (R )
Words and photos by Alana Armstrong.