Photos: "Got Next" Ray Noland with Shepard Fairey
Juxtapoz // Monday, 28 Jul 2008
1
Got Next: Art and installation inspired by Barak Obama, presidential candidate rendered by Ray Noland with Shepard Fairey

July 24th, 2007

Hotel des Arts

Photos and text by Isaac McKay-Randozzi


Politics, yeah... my old man told me to remember two things in life, "don't trust politicians and learn how to piss in the wind." Aside from that, all I know is what I read on the internet. Obama does the fist pound with his wife and people say it's terrorist related? Obama has little to no foreign policy/dealings with other nations on a political level; who the fuck does? McCain: older than Regan was when he went into office; doesn't know that Czechoslovakia hasn't existed in over a decade; has been accused by fellow POWs as being a rat while at the Hanoi Hilton. Oh yeah, he also like G.W. Bush a lot and takes the money he raises. Do we really need Bush-Light? It's not about voting for the right person for the job, it's about voting for the lesser of two evils. Politics is a messy business, idealists need not apply.

Poster art is one of those things that are slowly slipping into the memories of last century. In the 50s movie posters reigned; the 60s, 70s and 80s had their respective genre's and sub-cultures that produced them. But the decline was steady and as the years go by it becomes less and less seen. It's nice to see someone use it in a good and not so serious way. Not saying that the message and isn't unseen but in the way the show was installed. Ripped and torn, bent around corners, haphazardly placed as well as carefully framed and encased the installation gave a wink and nod to the temporariness of the election cycle and street art. Accompanying the posters on the walls were stenciled canvas and photos of outdoor pieces. The artist, Ray Noland was on hand, he has been taking the show around the country to raise money for his choice in candidate.

According to his web site, www.gotellmama.org a set of posters is now in the Print and Photography Division of the Library of Congress. In other words, the shit is official history. I'm not sure how long the stuff will be up, or if the event was just a one night showing. But it was interesting and the imagery was simple, to the point and the use of patriotic colors was not cheesy in the slightest. Wish I had the cash to pick one up. There were shirts as well. Check the site.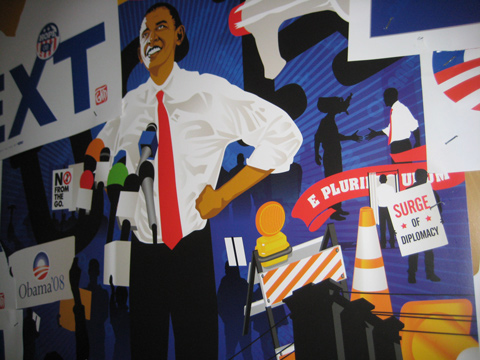 Surge of Diplomacy - Mr. Obama has gotten the attention of a lot of the arty folks and many many more. There seems to be a hit of hope in the air.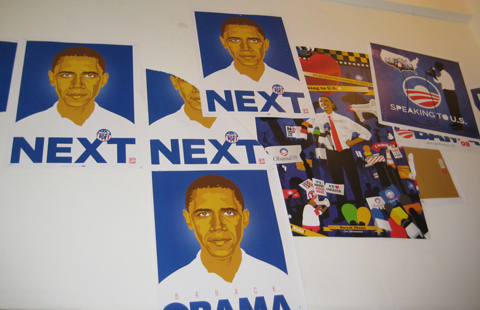 Poster collage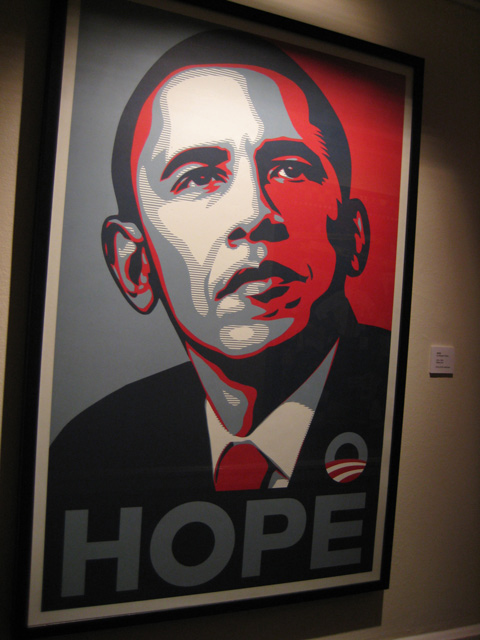 Obey Obama, Shepard Fairey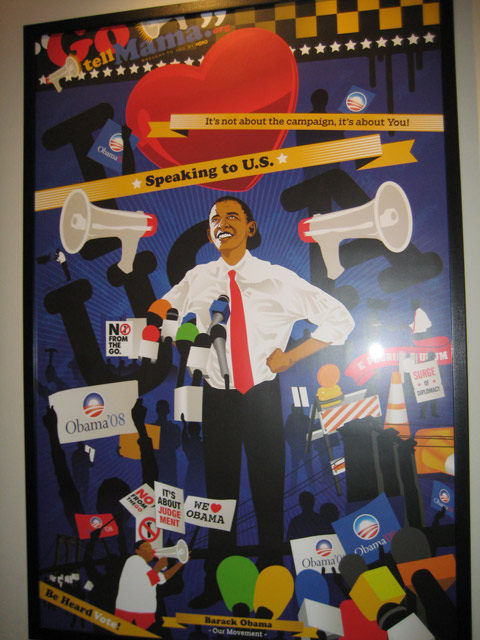 Speaking to U.S.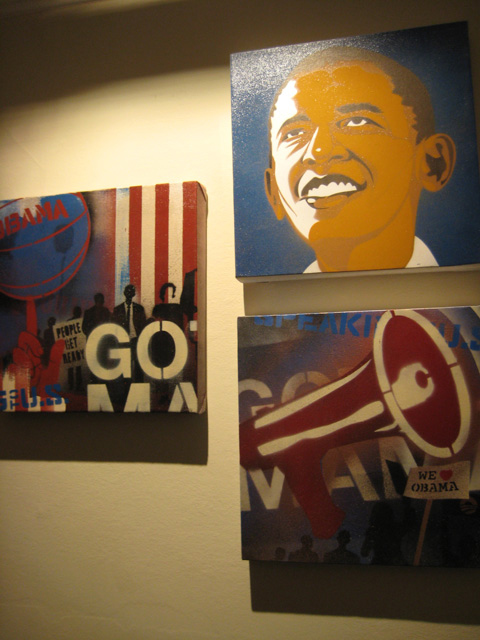 Stencil works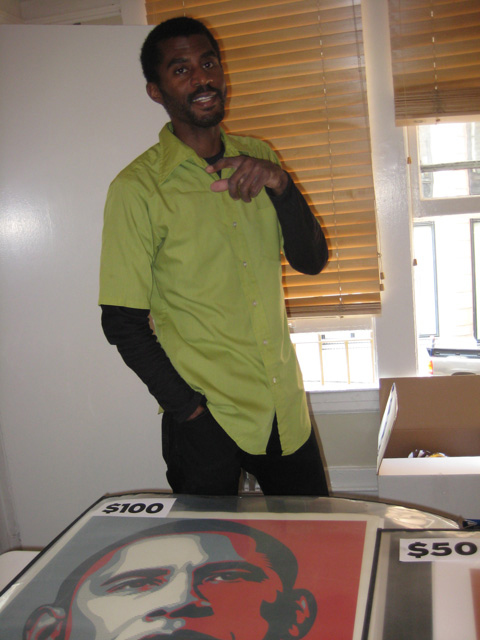 Man of the road and on a mission, Mr. Ray Noland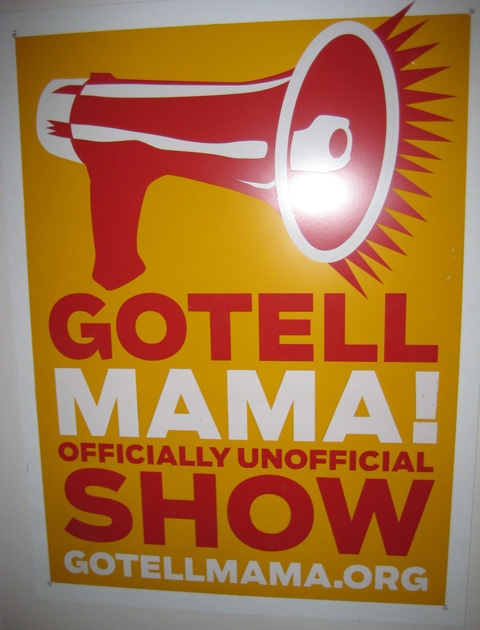 Go Tell Mama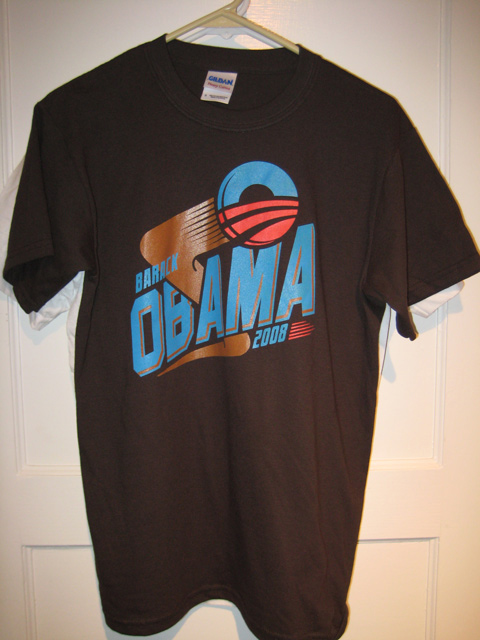 The shirt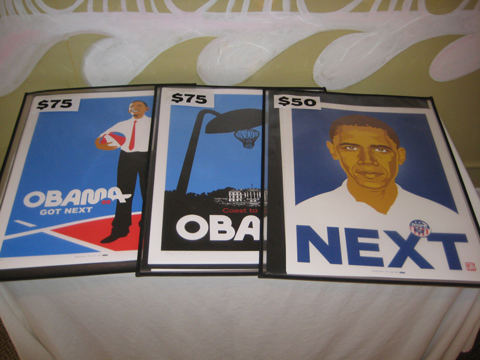 Posters for sale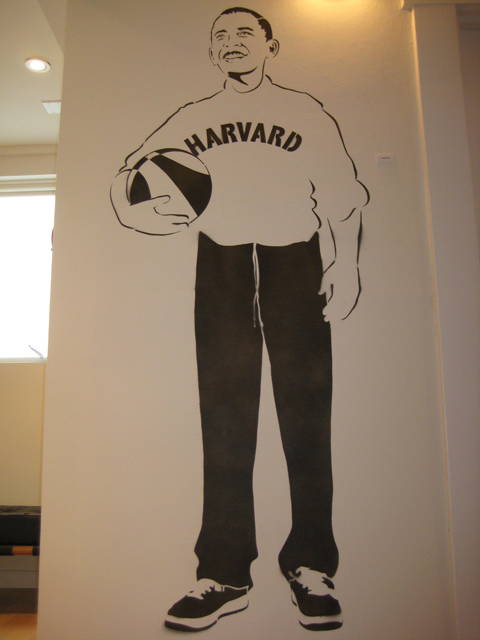 Stencilage on the wall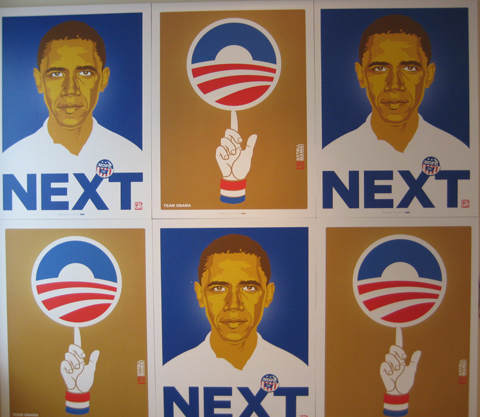 Next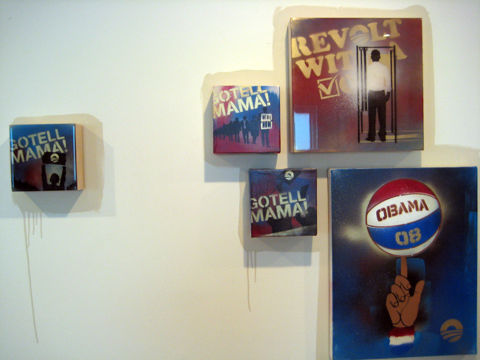 Obama 08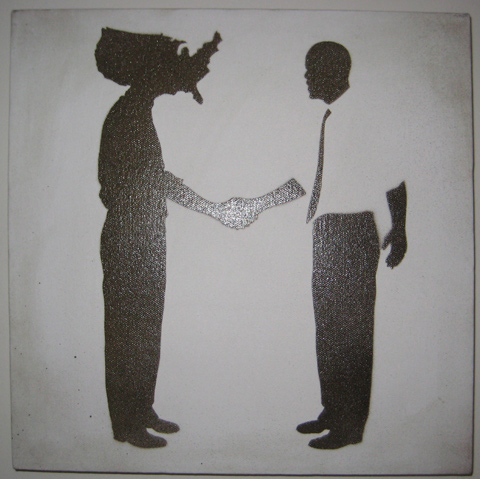 Hi Mr. America, nice to meet you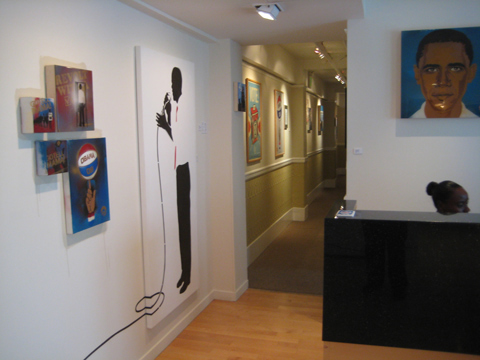 Lobby of the hotel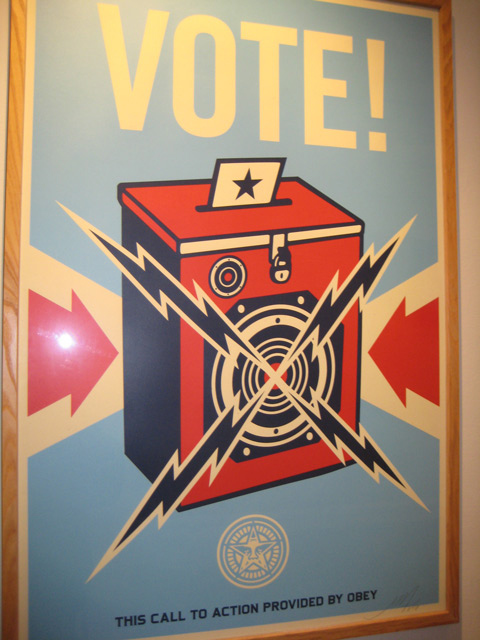 Vote, Obey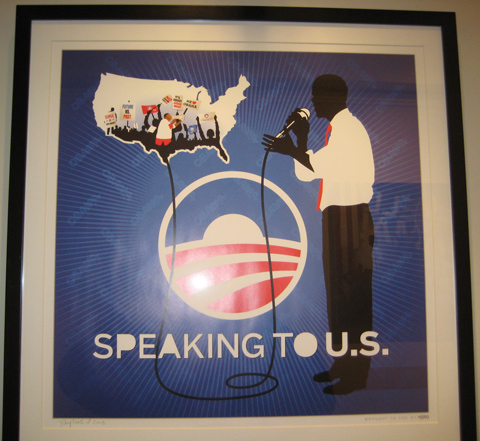 Speaking to US, framed print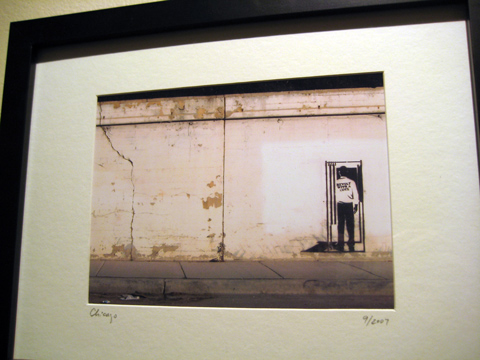 On the street back home in Chicago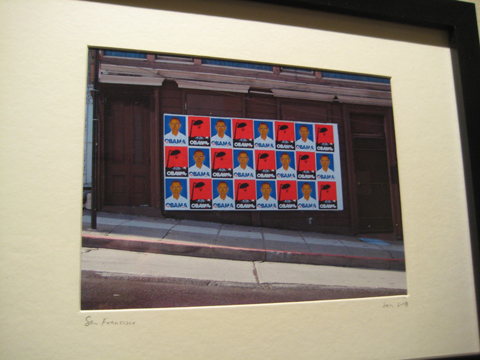 San Francisco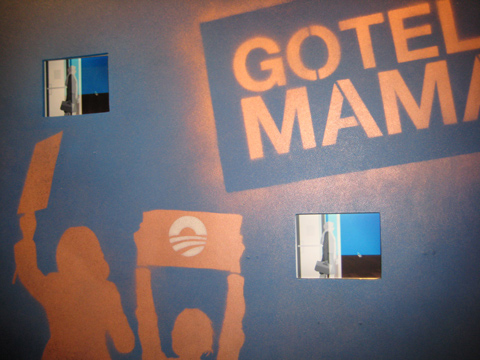 Television installation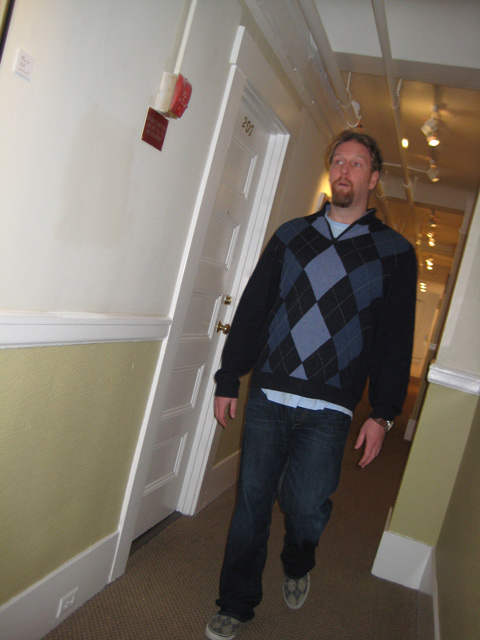 Mr. John Doffing, founder of Start SOMA and curator of the hotel's painted rooms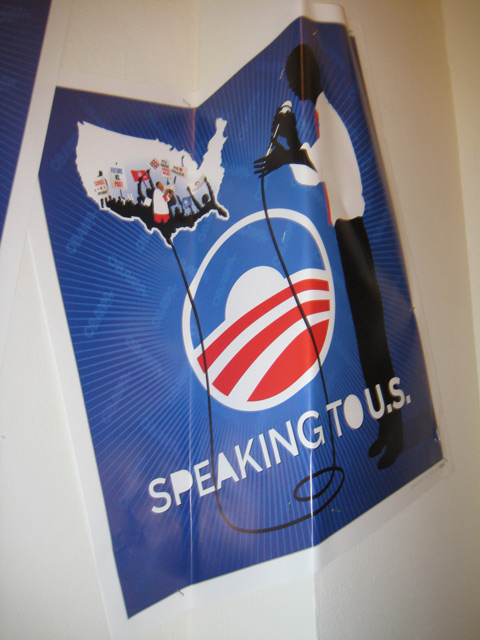 'Round the corner poster