Photos: "Burning Candy" & "Remember My Name" in London
Juxtapoz // Friday, 17 Oct 2008
1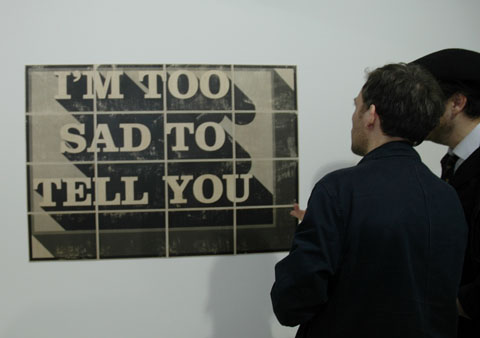 Burning Candy has taken over the lower ground floor of Sartorial's new exhibition space at King's Cross in London with three of the UK's most notorious graffiti vandals: Cyclops, Sweet Toof, and Tek33.
Al three artists created exclusive new works for this show with their raw, messy trademark punk style that has brought them cult status over the last few years. Coincinding with the exhibit is a Burning Candy book with text by Olly Beck.

Simultaneously, Remember My Name occupies the ground floor, featuring a collection of portrait works, giving immortality to already immortal people like George Clooney, Angelina Jolie, Michael Jackson, Amy Winehouse. Participating artists include: Julie Bennett, Sarah Doyle, Mikey Georgeson, Gretta Sarfaty Marchant, Mat Humphrey, James Jessop, Jasper Joffe, Annie Kevans, Cathy Lomax, Martin McGinn, Gavin Nolan, Harry Pye, Chris Tosic (work above) and Gavin Toye.

Both exhibitions run until November 11th, 2008.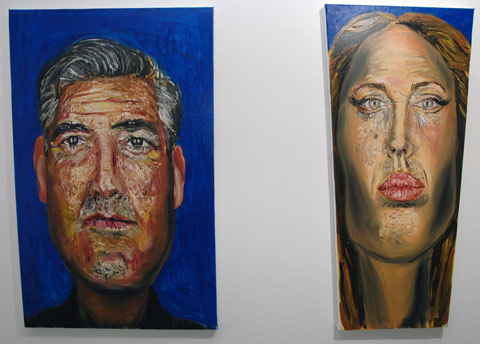 Big Fat Clooney and Angelina Jolie by Jasper Joffe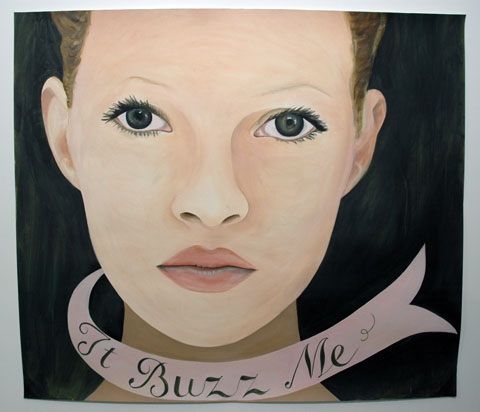 It Buzz Me (Kate) by Cathy Lomax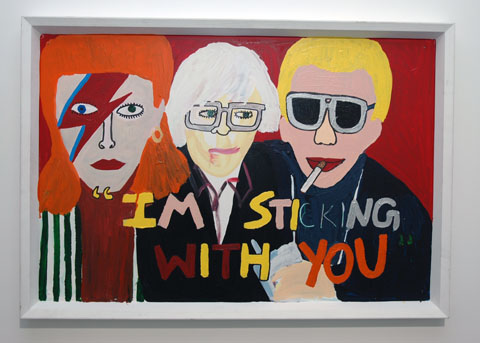 I'm Sticking with You by Harry Pye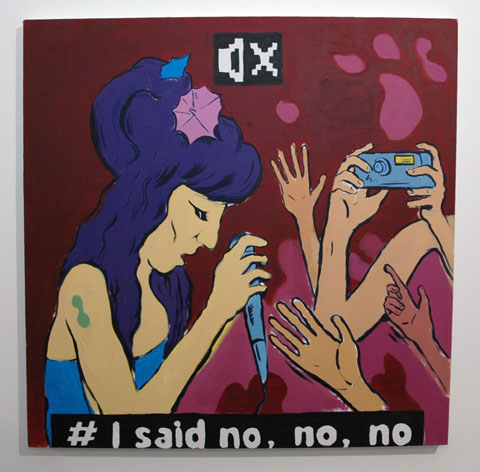 Amy Winehouse by Mikey Georgeson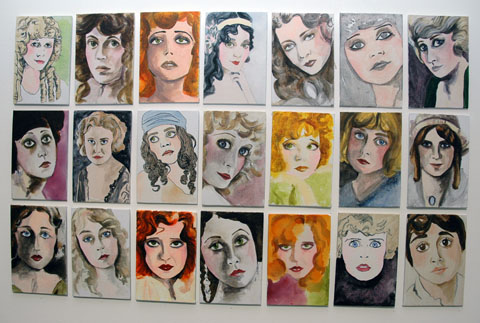 Silent Stars by Sarah Doyle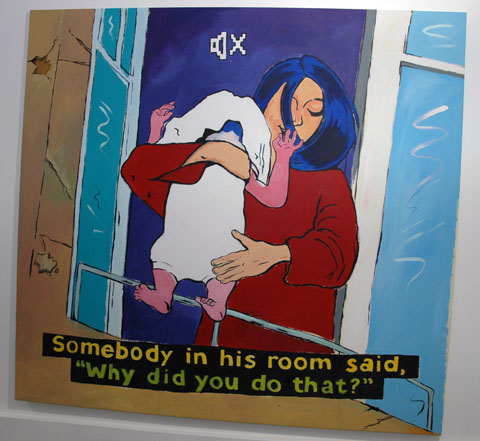 Somebody in his Room Said by Mikey Georgeson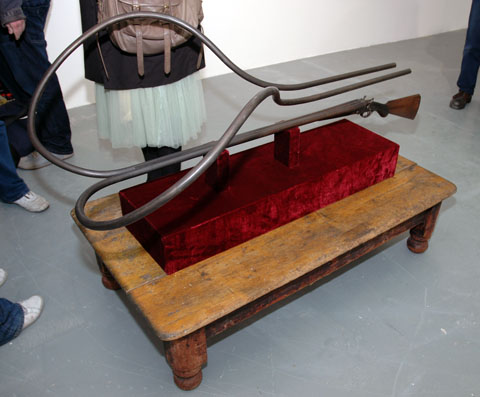 Cobain's Gun (part of the three piece series Sex, Drugs and Rock 'n' Roll) by Matt Humphrey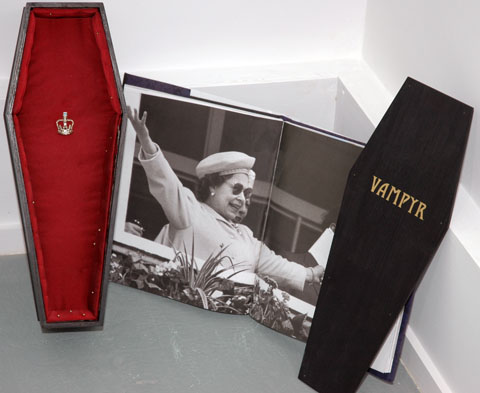 Untitled work by Martin Sexton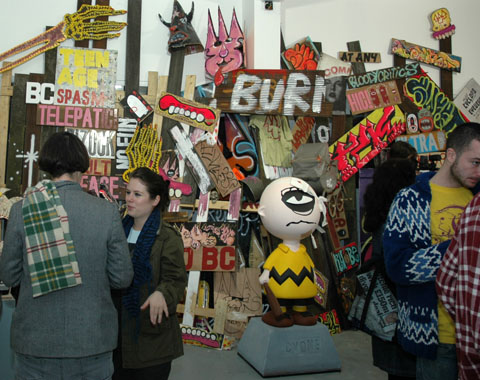 Craft Spasms by Sweet Toof, Cyclops and Tek33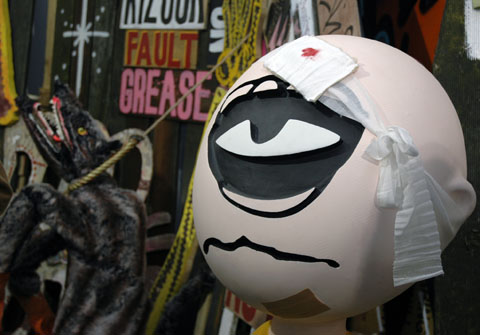 Detail of Craft Spasms by Sweet Toof, Cyclops and Tek33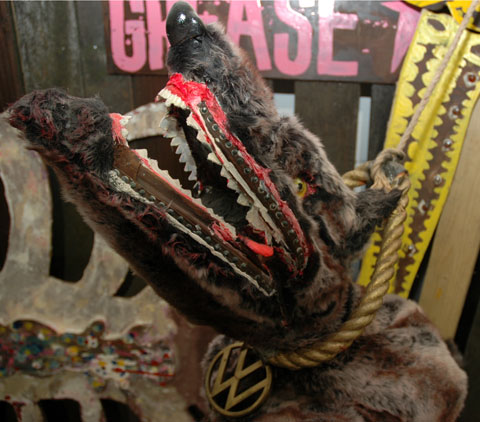 Detail of Craft Spasms by Sweet Toof, Cyclops and Tek33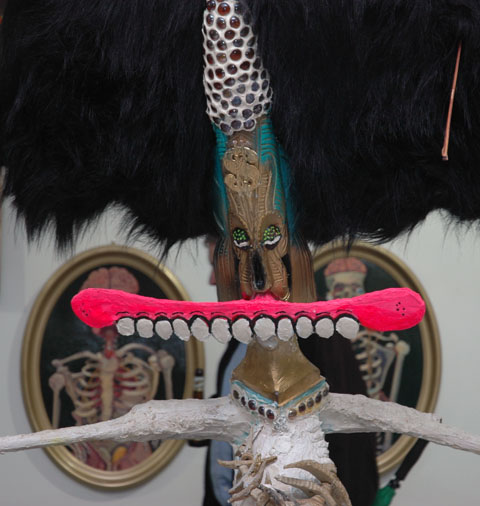 Vagina Denta by Sweet Toof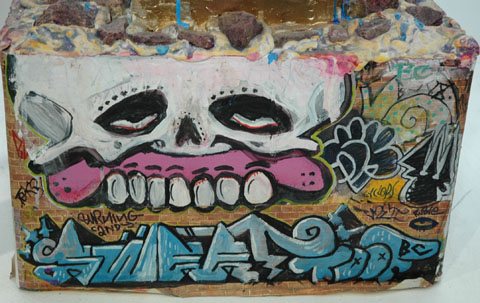 Sweet Toof by Sweet Toof and Cyclops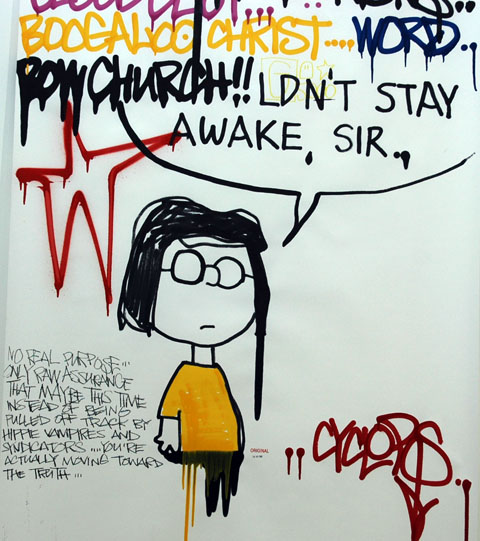 Installation by Cyclops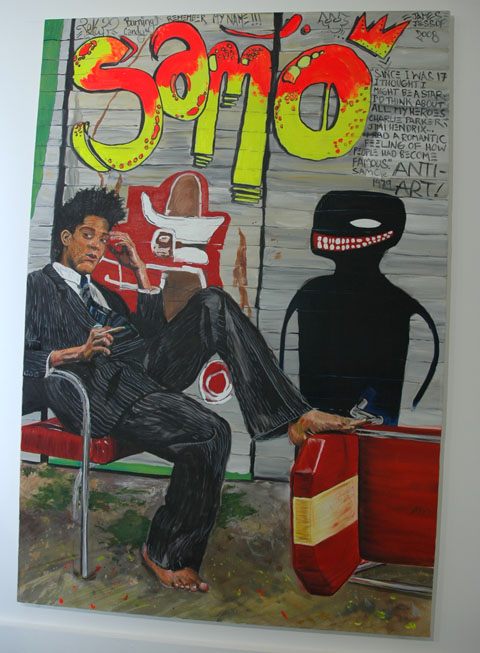 Samo by James Jessop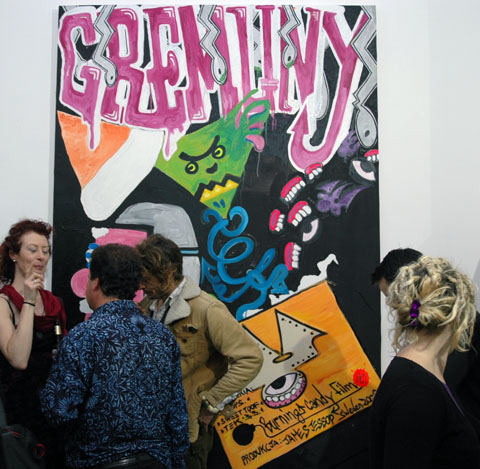 Gremliny by James Jessop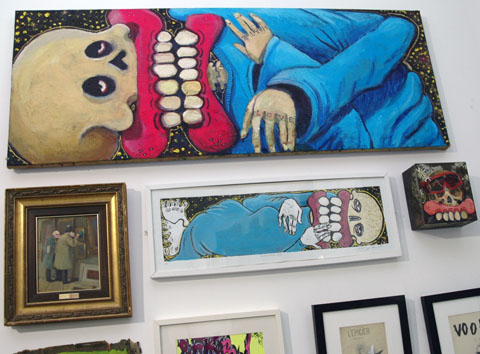 Collaborative works by Sweet Toof and Cyclops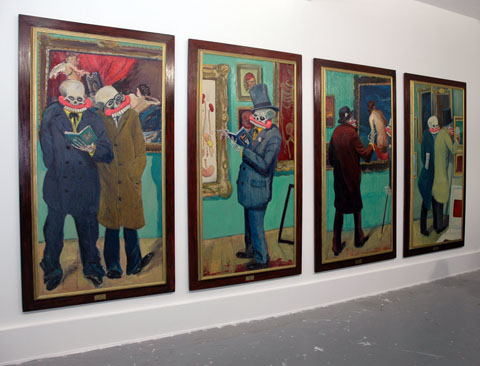 Works by Sweet Toof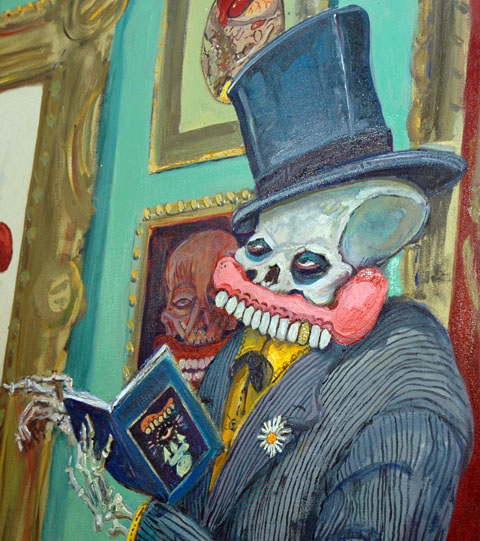 Blood & Guts by Sweet Toof
Photos by Chris Osburn.