Photos: Primary Flight at Art Basel
Juxtapoz // Thursday, 11 Dec 2008
1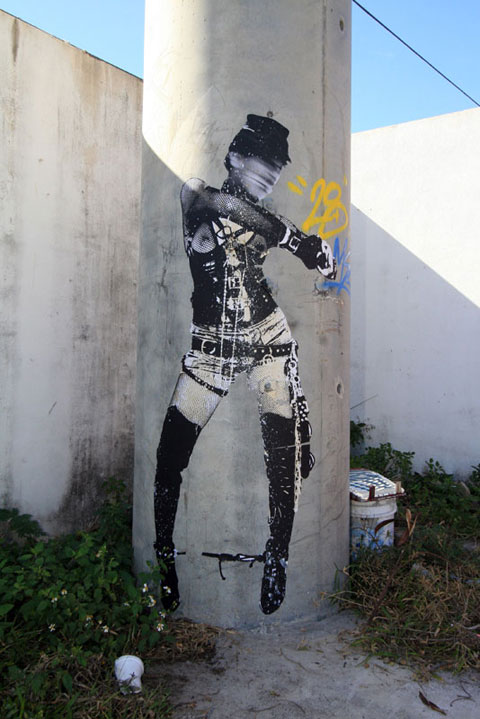 During last week's Art Basel, graff writers and street artists hit the Wynwood streets in Miami's second installment of the internationally acclaimed, site specific, street level, mural installation Primary Flight.

This year's exhibition featured 40 of today's most respected local and international graffiti artists, including WK Interact (work above, who also may be appearing in a future issue of Juxtapoz!), Shepard Fairey (Juxtapoz #82, shown working below with a cop eyeing him) Blek le Rat (Juxtapoz #95) David Choe (Juxtapoz #72) Retna, Revok, Reyes (all in Juxtapoz #78) and many more!

Graffiti has come a long way, from the back seats of police cars to gracing the walls of the world's greatest collections and museums. Primary Flight's original concept and purpose is to provide these artists with outdoor, concrete wall space, allowing them free reign to install their art as they see fit - back into graffiti's original environment - in what is arguably its most appealing format.

Curated by Logan Hicks, BOOKSIIII, Lynn Yohana Howard, and Anthony Spinello, Primary Flight took off with flying colors during Art Basel, December 4 – 7, 2008.

Maps outlining the street installation are available for download online at primaryflight.com and on location in the Wynwood streets, but take a visual tour of the whole outdoor show in the many photos Logan Hicks passed our way...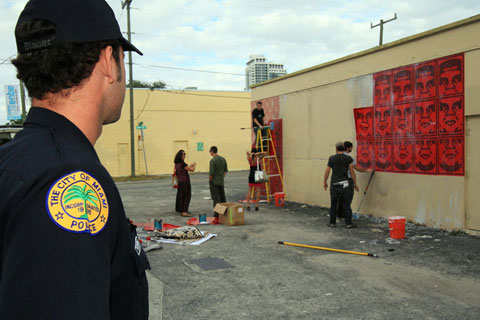 Shepard Fairey and his crew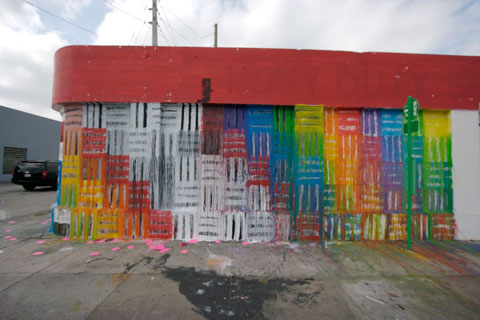 Depoe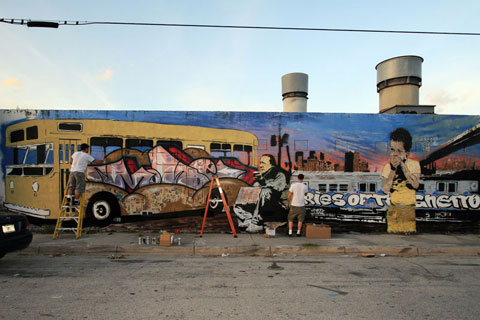 Billy Mode and Chris Stain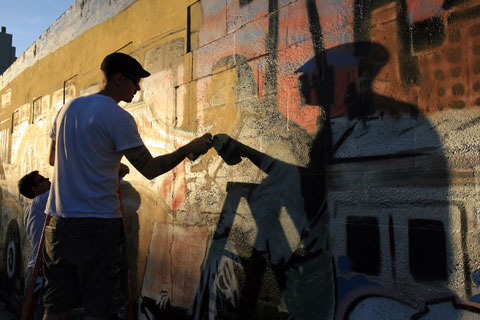 Billy Mode and Chris Stain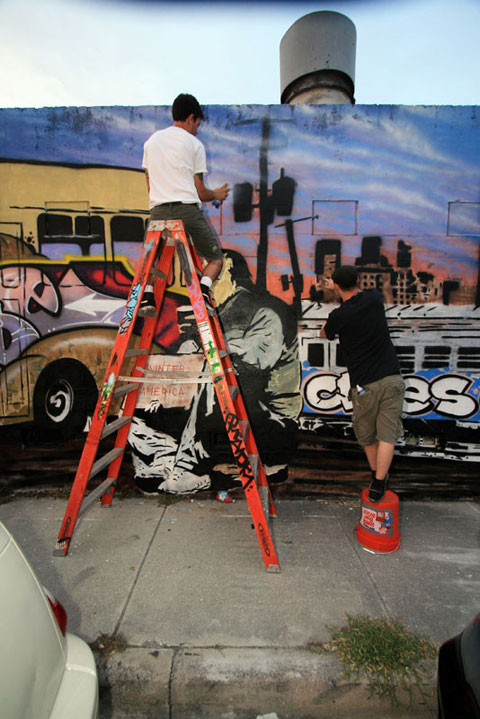 The pair again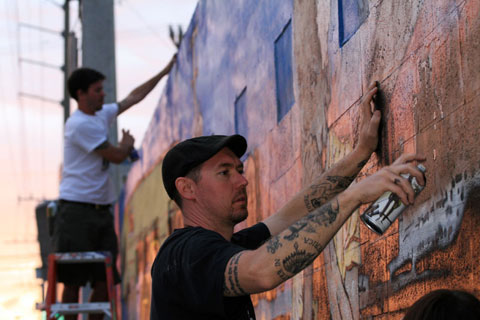 last one!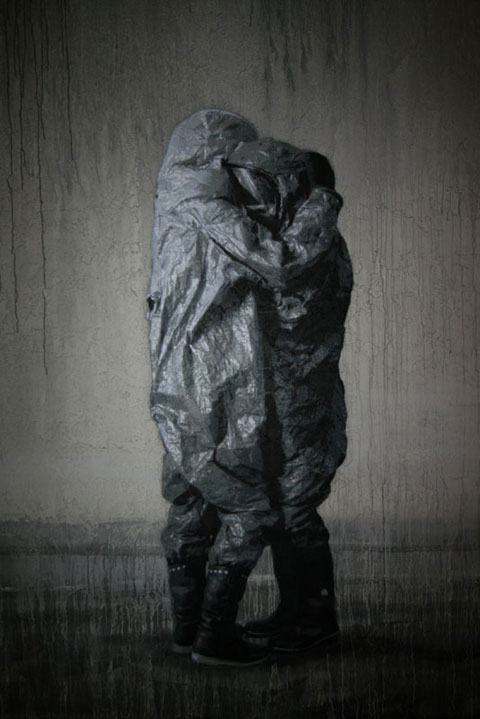 Boxi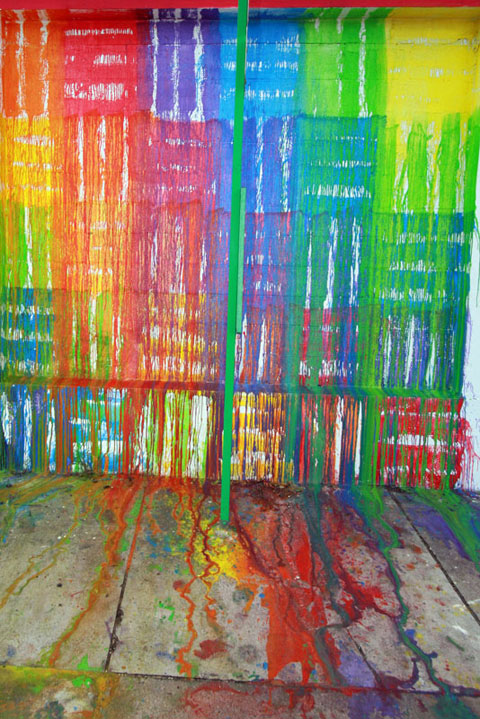 Depoe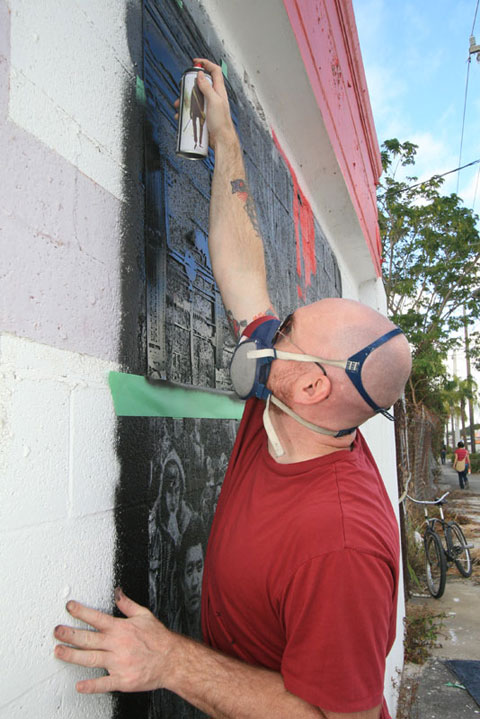 Logan Hicks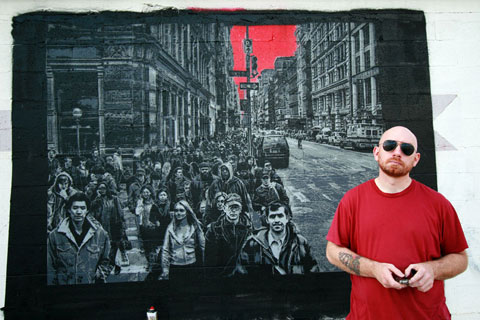 Logan Hicks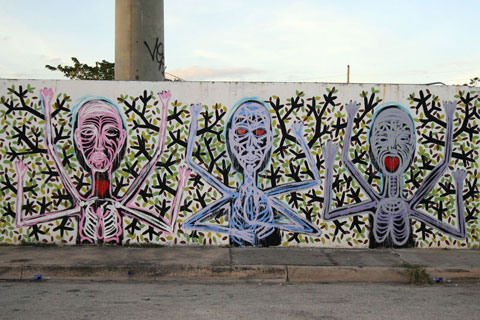 Michael De Feo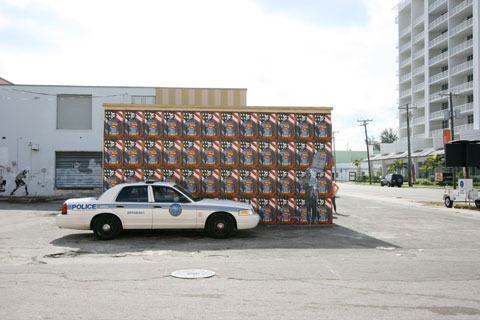 Mr Brainwash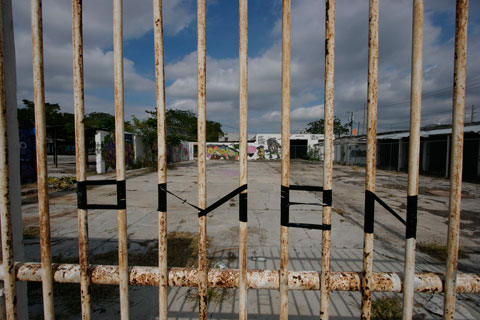 Omen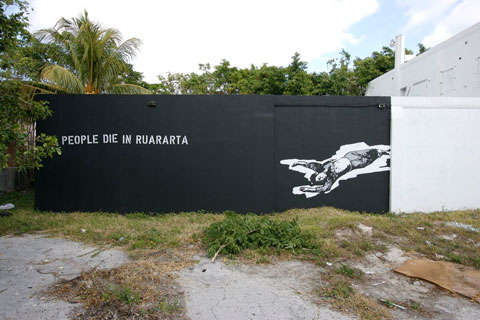 Peter Fuss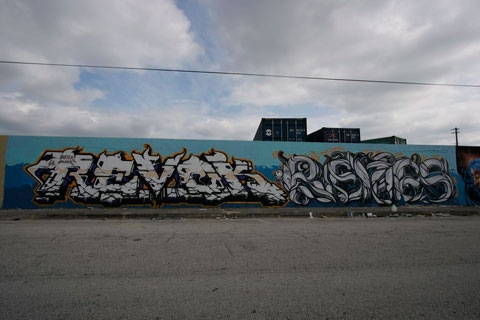 Revok & Reyes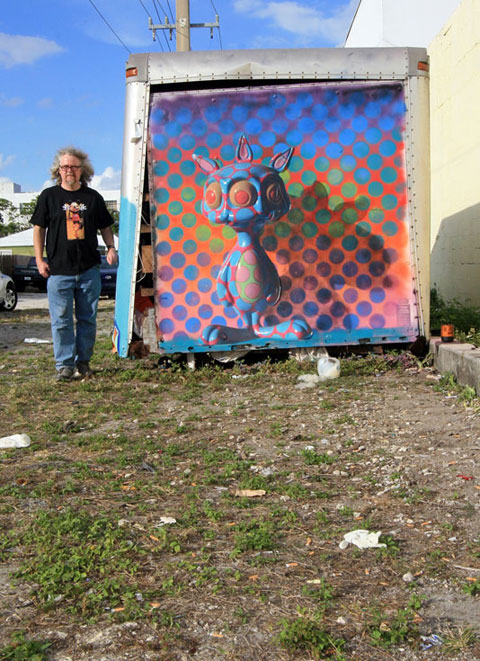 Ron English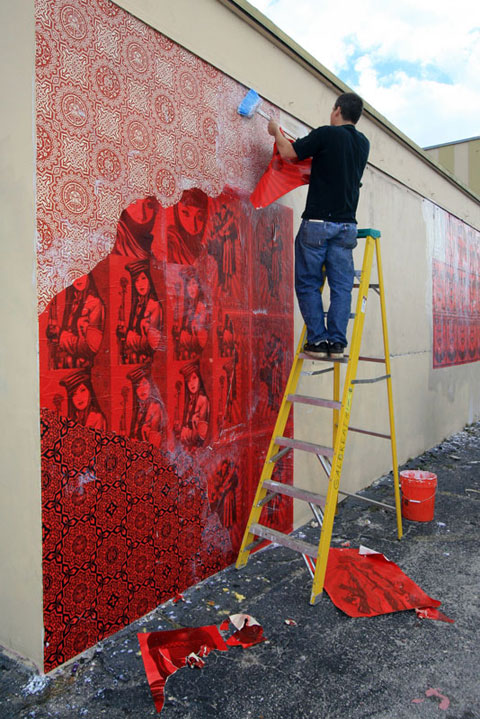 Shepard Fairey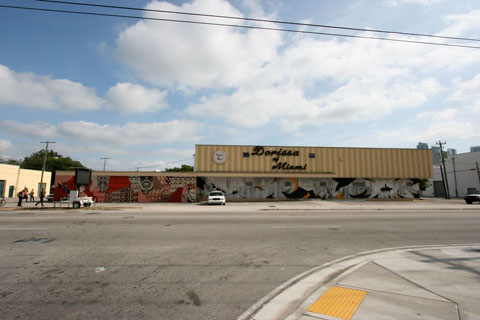 Shepard Fairey & Woehr Frerk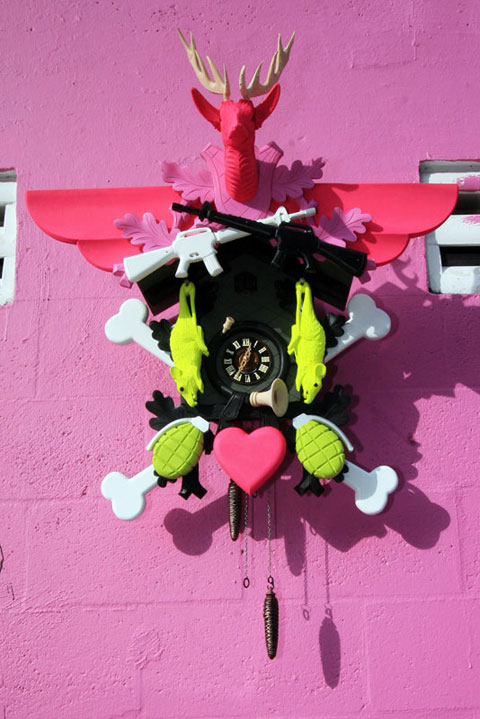 Stefan Strumbel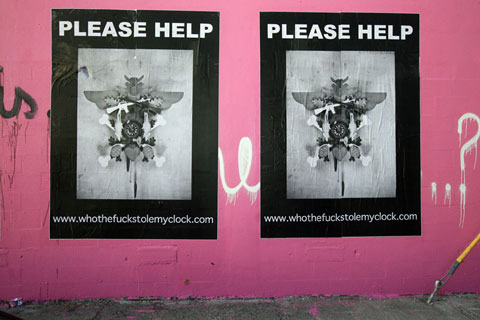 Stefan Strumbel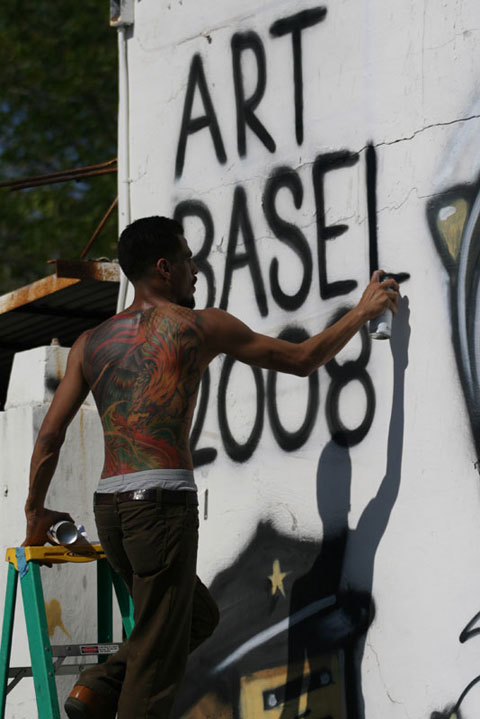 Surge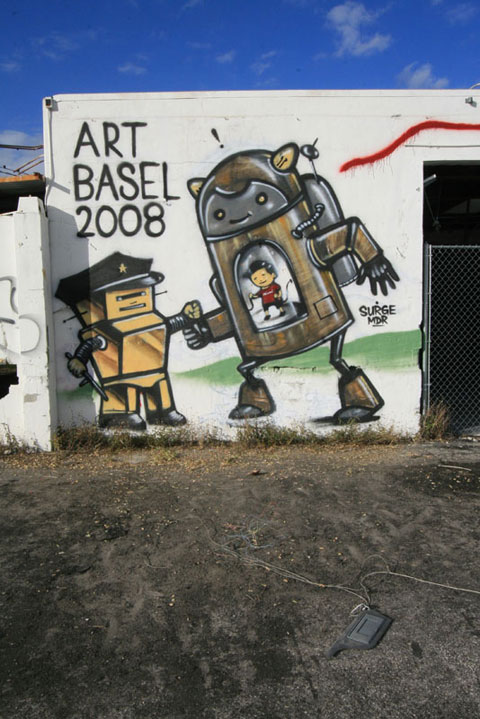 Surge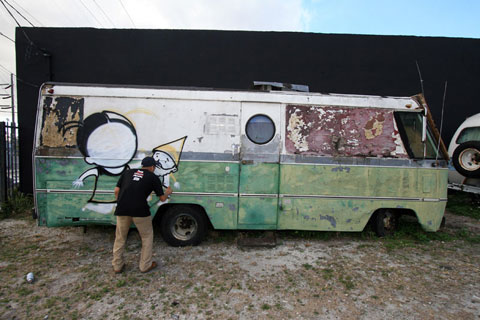 Surge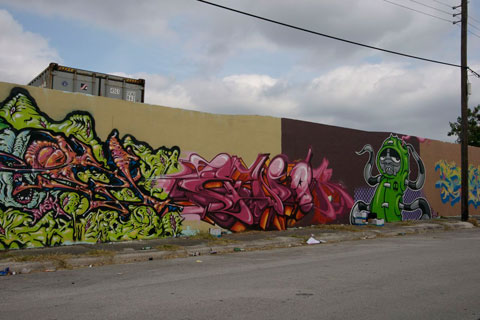 Ewok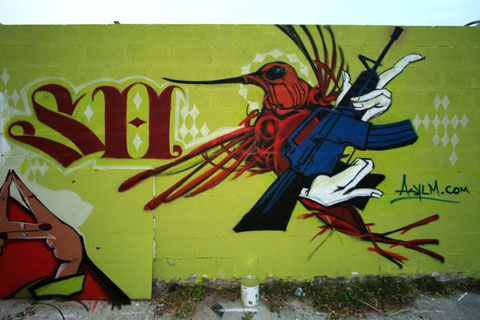 Asylum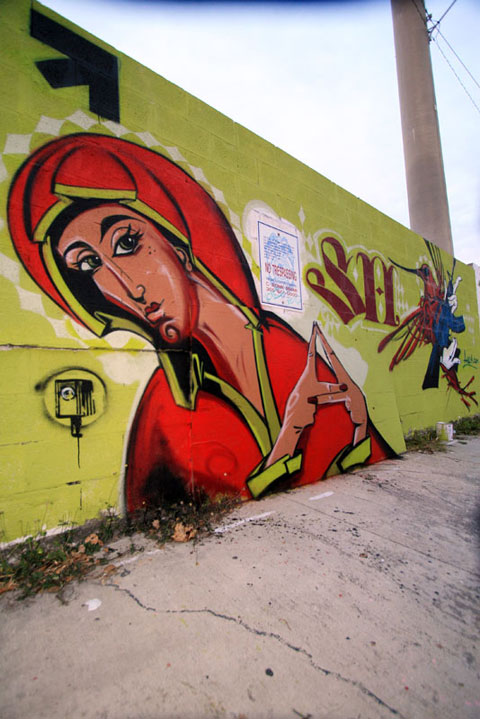 Asylum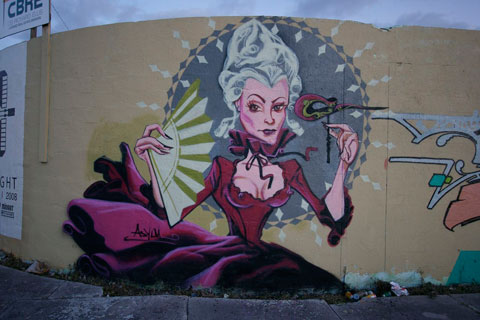 Asylum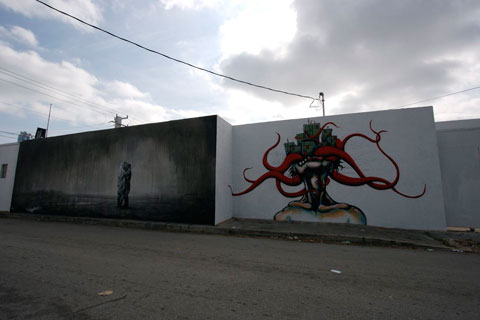 Boxi (left) Daryll Peirce (right)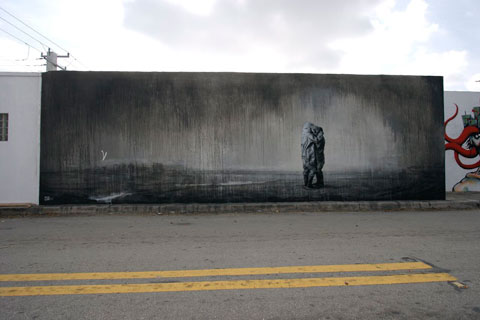 Boxi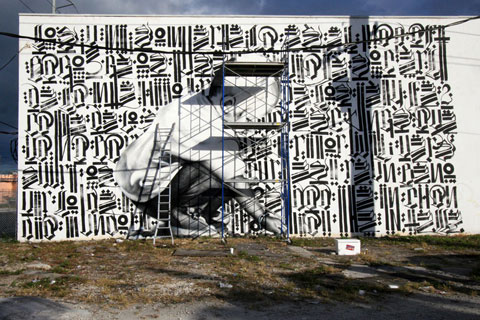 Retna & Mac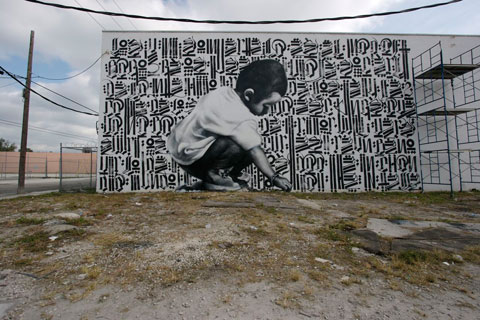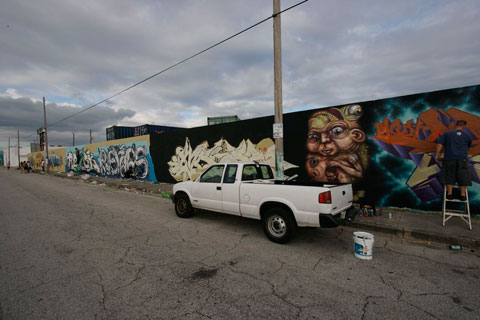 Wall of fame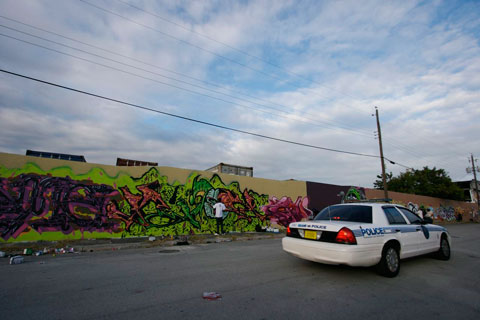 Wall of fame, Augor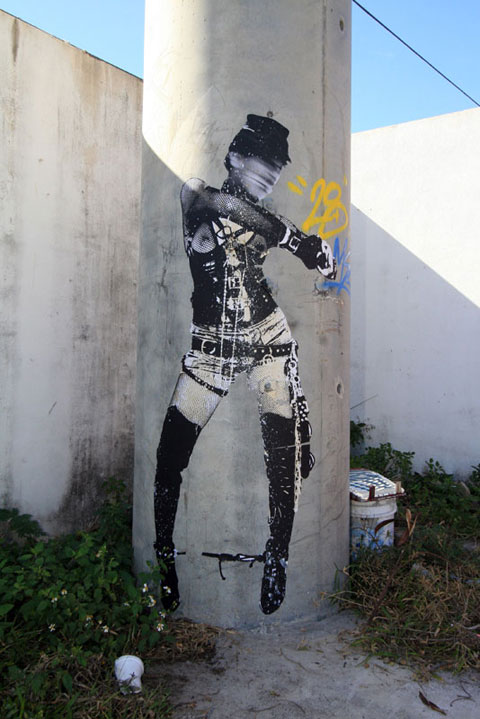 WK Interact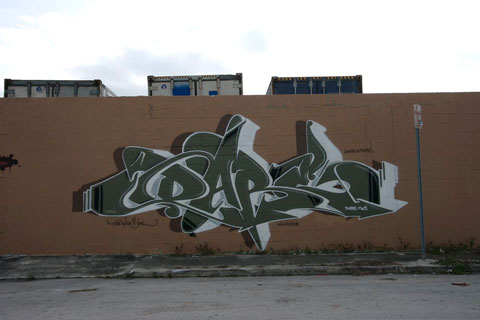 Dare
All photos by Jeremiah Garcia.