Photos: Phil Frost & Gary Taxali at Jonathan LeVine Gallery
Juxtapoz // Monday, 06 Apr 2009
1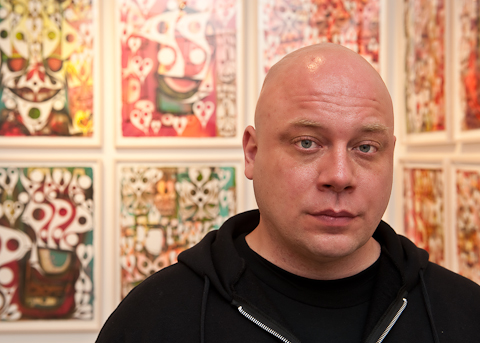 "Jonathan LeVine Gallery in New York City was awash with color and abstract design as the enigmatic Phil Frost (shown above) unveiled his latest masterpieces as part of a two-man show with Gary Taxali, (shown below)" writes George Koroneos who attended the VIP opening this weekend and brought his trusty camera along with him to document the night in its entirety.

"Frost commanded two-thirds of the sprawling gallery space showing off a series of paintings developed from a hodgepodge of acrylic, watercolor and traditional aerosol paint cans. Almost every work featured some sort of Tiki-style figure bathed in fluorescent colors and embellished with negative space that recalls the frilly patterns on doilies.

"The artist was in attendance but chose to wonder quietly among fans and critics. He objected to photography, but obliged for a portrait later in the evening. Images of his art can be found at www.jonathanlevinegellery.com.

"In comparison, Gary Taxali's Hindi Love Song was a wonderland of fun, cartoonish imagery that recalled toys from yesteryear as well as familiar iconic characters that exist only in the artist's mind. Gary brought his family in from Canada to view the show and mingled with the dozens of gallery patrons that showed up for the packed opening.

"The show is on view until May 2nd, 2009. For more information visit www.jonathanlevinegallery.com"

Words and photos by George Koroneos.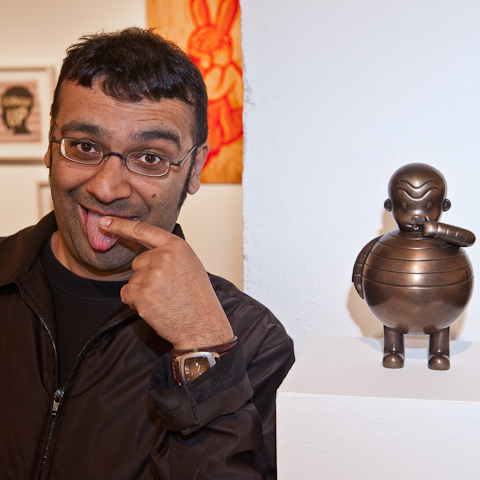 Gary Taxali gets goofy with is work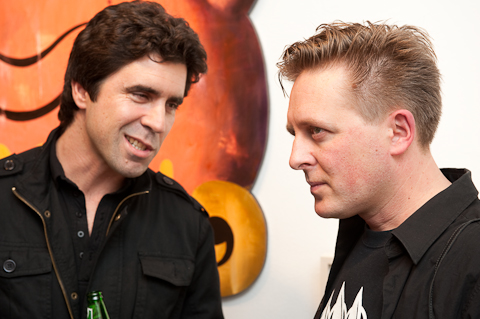 Shelter Serra and Adam Wallacavage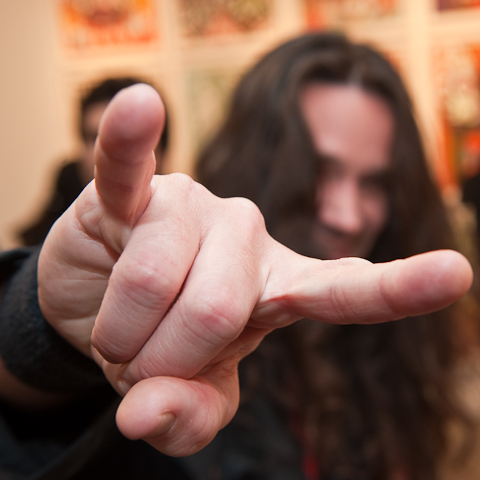 Bigfoot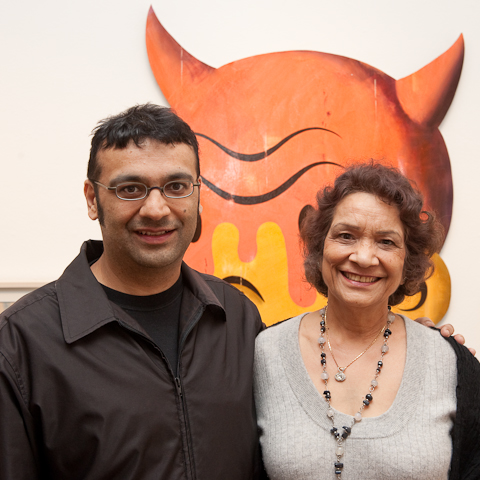 Gary and his mom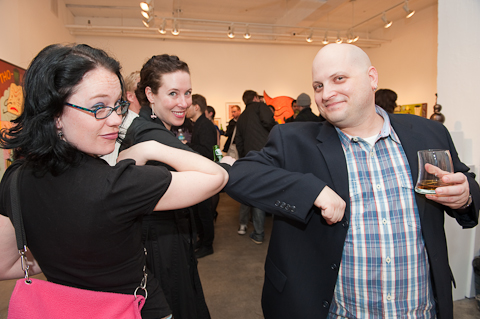 "elbow bumping" with Jonathan LeVine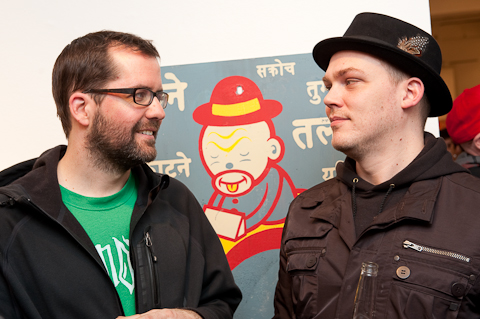 Eric White and Tristan Eaton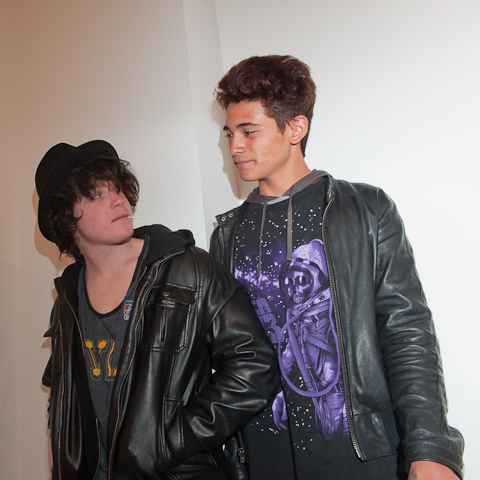 Chandler and Joseph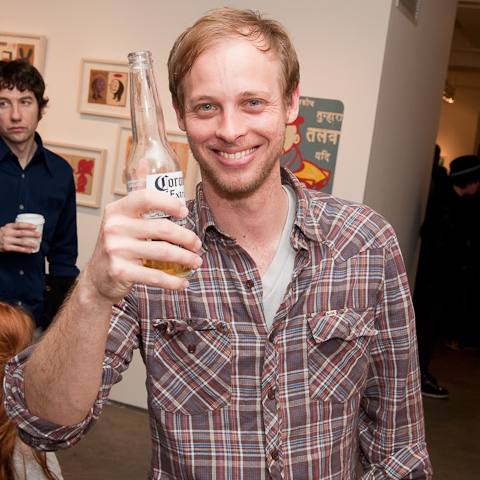 Matt Haber tossing one back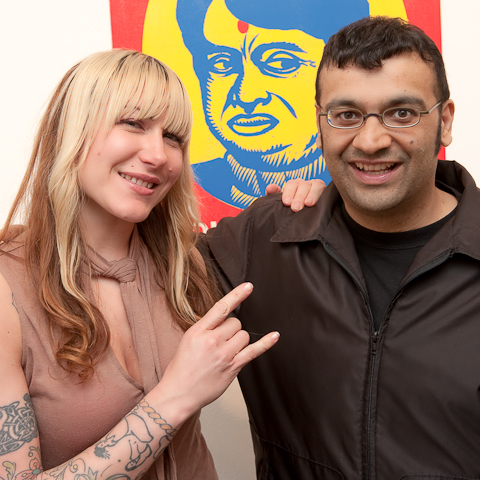 Tara Macpherson and Gary Taxali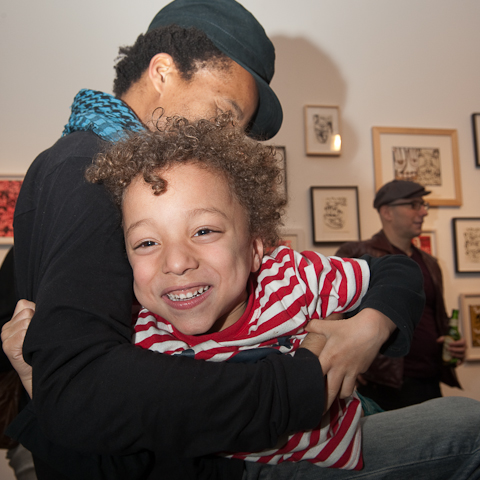 Another young art fan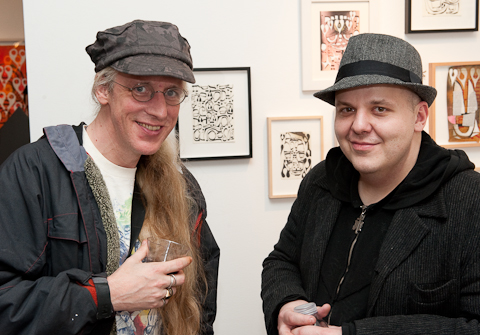 Carlo McCormick and Andrew Michael Ford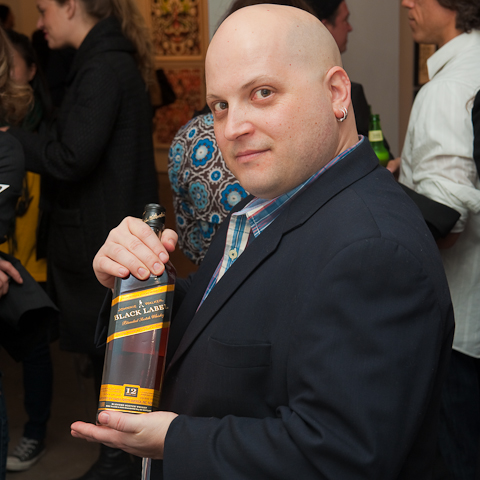 Black Label by Jonathan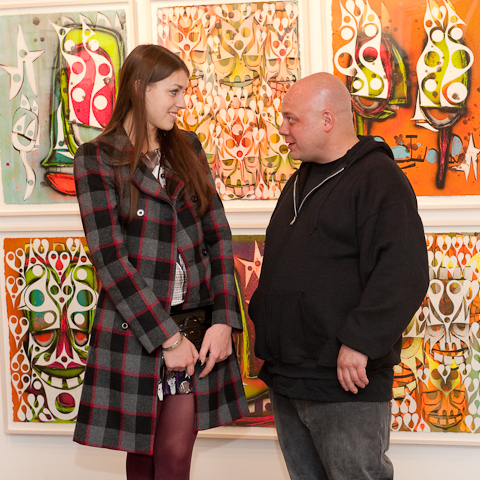 Phil Frost chats with a fan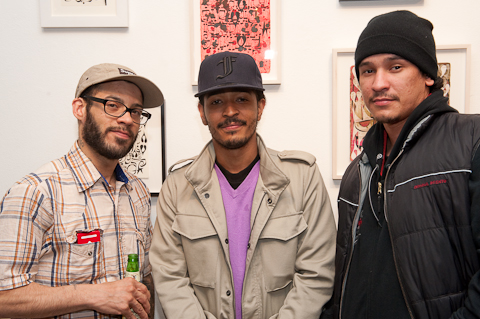 Gallery patrons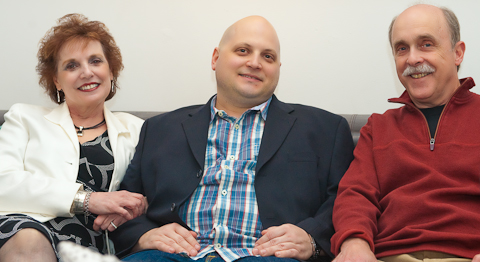 Impromptu family portrait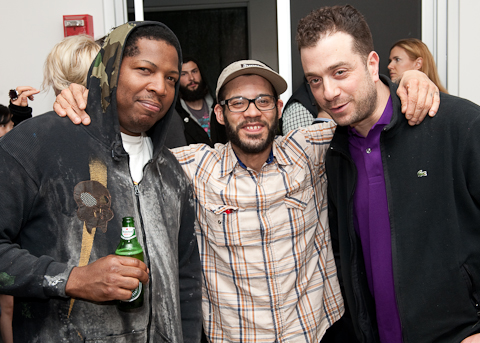 Mikal Hameed (left) and friends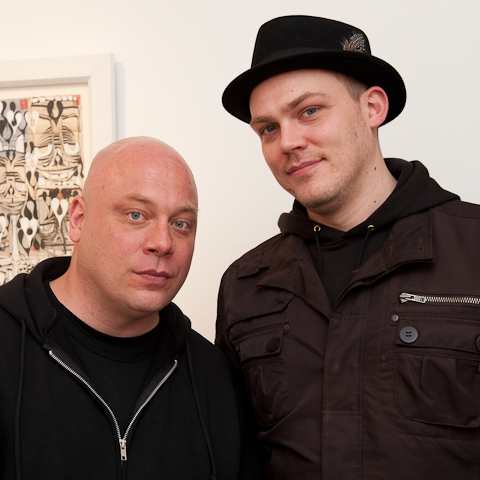 Phil Frost and Tristan Eaton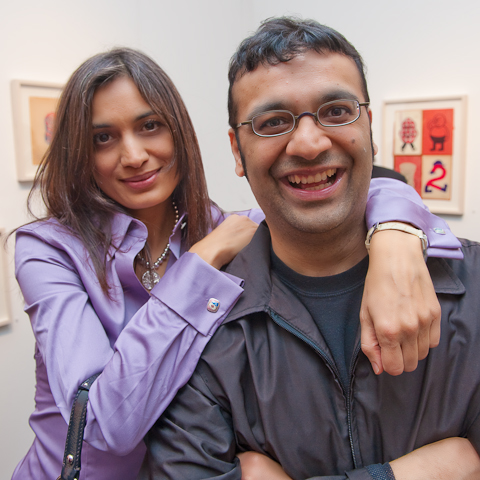 Gary Taxali with his sister Vandana (note the Taxali cufflinks!)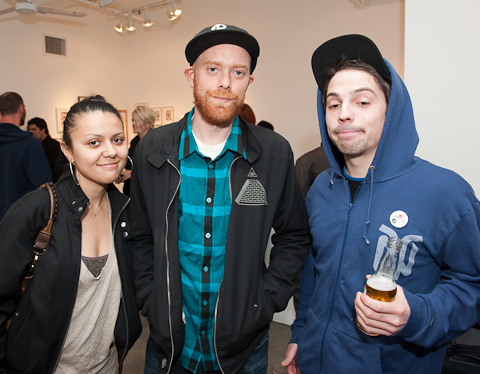 Artist Chris Yormick in middle w/his wife on left, and on right is Josh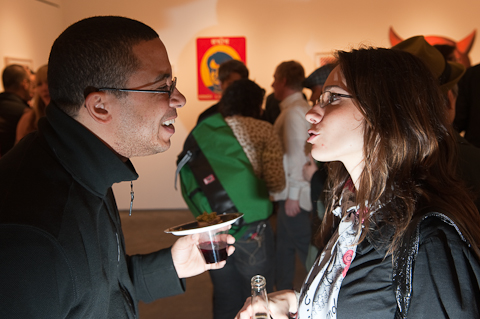 Mariana (right) and friend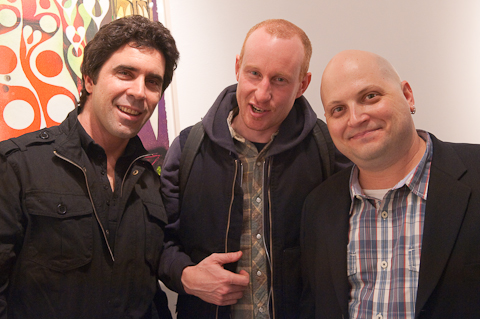 Shelter Serra, Rob Erickson, and Jonathan LeVine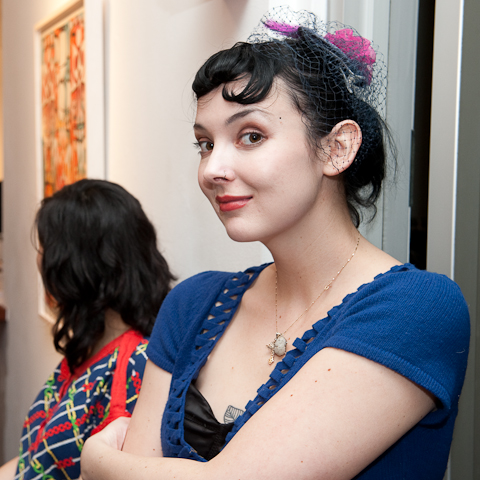 Ashley Strout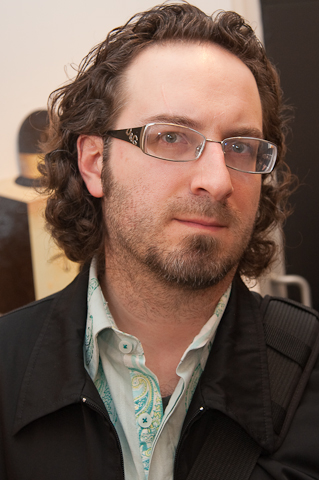 Photographer Joe Russo
More on Gary Taxali & Phil Frost's solo shows at www.jonathanlevinegallery.com

Read our exclusive full-length interview with Gary Taxaili here.