Photos: Opening Gala with Joey Remmers & Devin Crane at Corey Helford Gallery
Juxtapoz // Tuesday, 03 Feb 2009
1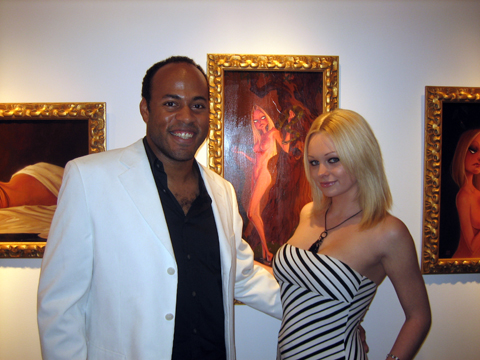 Things got a little wild at Corey Helford Gallery for the recent opening of Joey Remmers' solo show, Tracking The Wounded, and Devin Crane's solo in the loft, Love & Tears (both on view thru February 14th.) Just take one look above, that's a great sight: an amazing piece of artwork with its respective creator Devin Crane alongside Penthouse Pet, Martina Warren. That's just setting the tone, however, for a stellar opening which attracted the movers and shakers of the new fine art movement. There's not much more that we love than re-capping the hottest shows coming from our favorite contemporary art galleries, and Corey Helford Gallery can consistently be relied upon to provide the best art, the best parties, and the best attendees in the game.


Joey Remmers' newest work is simply haunting. Steeped in narrative depth, taking in his collection is like walking through an eerie yet beautiful story, full of impending doom and told with deceptively simple snapshots of moments that appear timeless. Remmers' noticeable shift toward more softer, more subdued colors allows the composition of the pieces to really pop, even forcing our minds to create our own back-stories to each piece in an effort at connecting the artistic dots to fully comprehend a complex storyline.
Just take a look at that piece, Tracking the Wounded, below. Where is that child going? Where is that blood from? These questions are unavoidable as one takes in painting after painting in Remmers' Tracking The Wounded.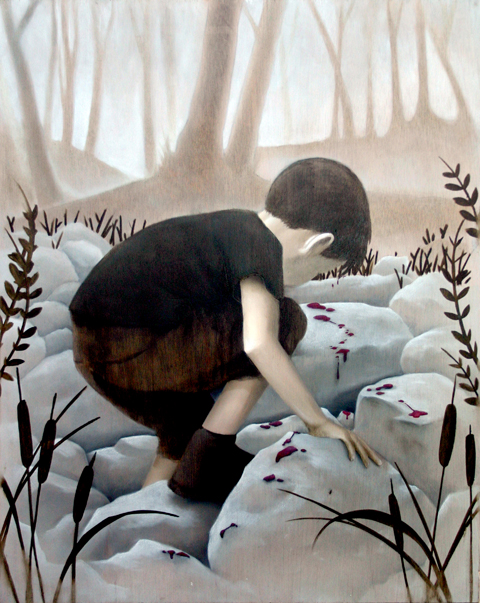 Tracking The Wounded by Joey Remmers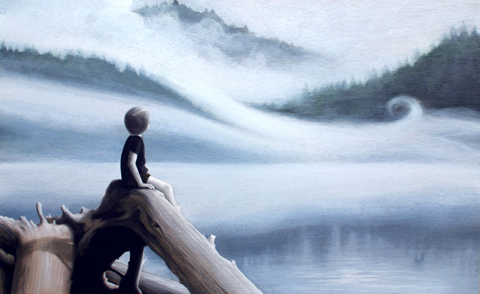 The Mist by Joey Remmers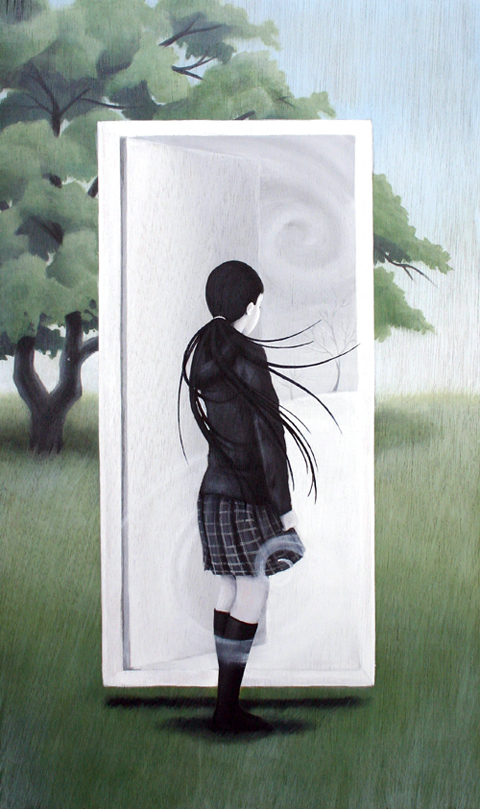 The Door To December by Joey Remmers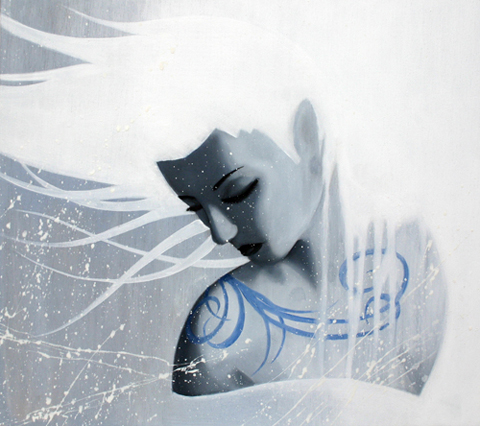 Nona by Joey Remmers
Although Devin Crane's Love & Tears exhibit appears to be more light-hearted and playful in message, this DreamWorks animator makes sure to infuse his work with an emotional depth that can be rare to find in such pristine paintings so meticulously rendered it could be easy to assume they have been digitally altered. Make no mistake: Crane's work is purely acrylic on panel and leaves one with a feeling of both heartache and humor that is obviously deepend by his background in film. The emotional pain of unrequited love painstakingly captured on each canvas is universal, yet we relish seeing it interpreted in such aesthetically pleasing, and funny, renditions in Love & Tears.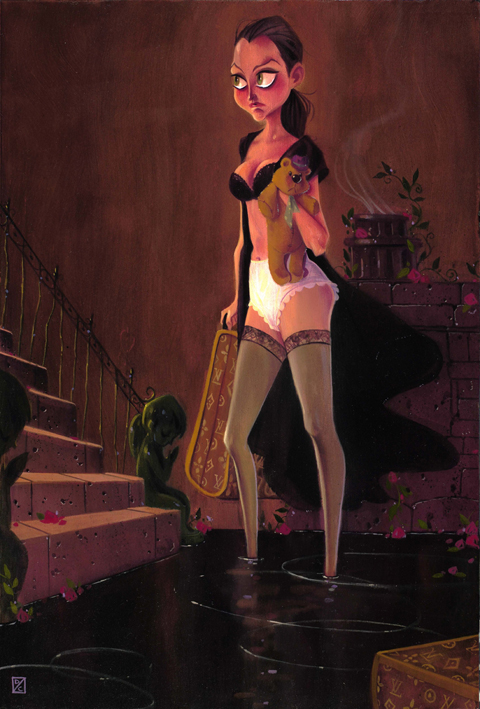 End of the World by Devin Crane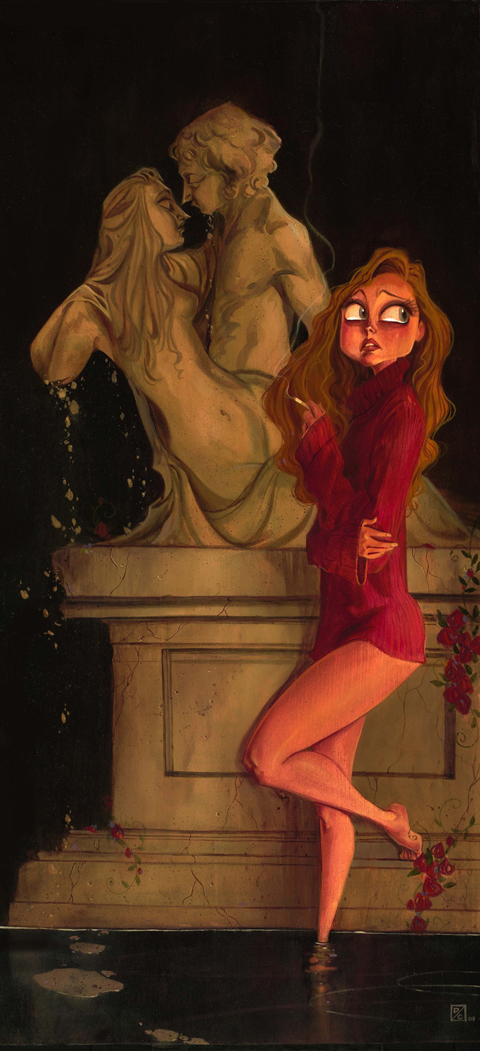 Falling Apart by Devin Crane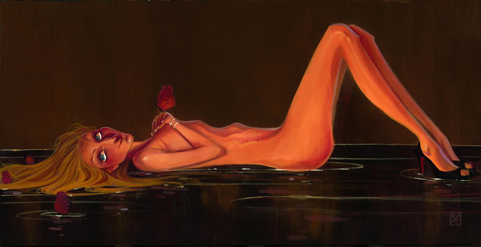 Love Reborn by Devin Crane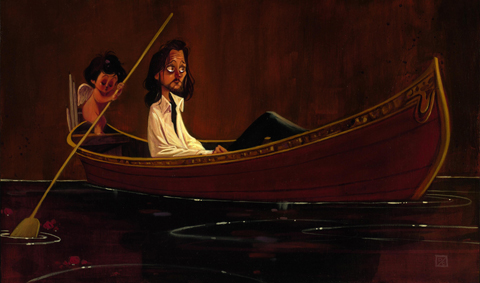 The Journey Is Long Without Her by Devin Crane


Wish you could take in their stunning artwork while rubbing shoulders with the likes of Buff Monster, Carlos Ramos, Sybil Martinez, Van Arno, Adam Gaynor (former lead bass guitar in Matchbox 20), and others?

Well you could have if you'd taken our advice and head over to Corey Helford for the opening reception for Remmers' Tracking The Wounded and Crane's Love & Tears but we understand not everyone can make it out to the heart of Los Angeles' art district: Culver City (although we do high recommend it!) so take a look at opening reception night photos from the Gallery here...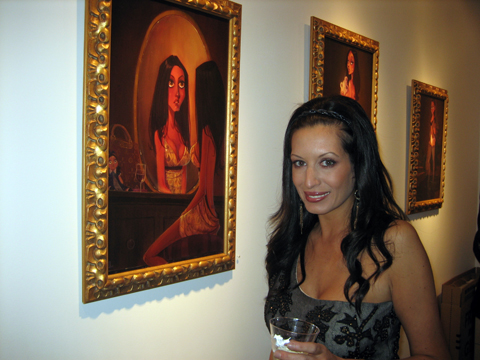 Kristen Gyser alongside a wall of Crane paintings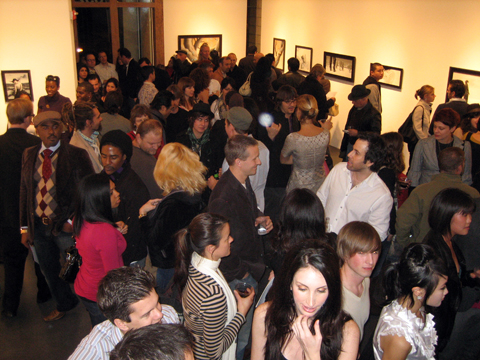 Packed house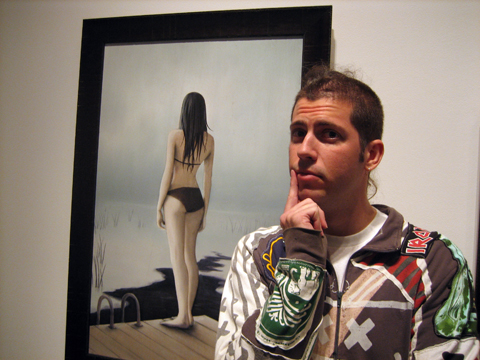 Buff Monster alongside Remmer's Do You Love? He looks a bit confused, or perhaps just awe-struck?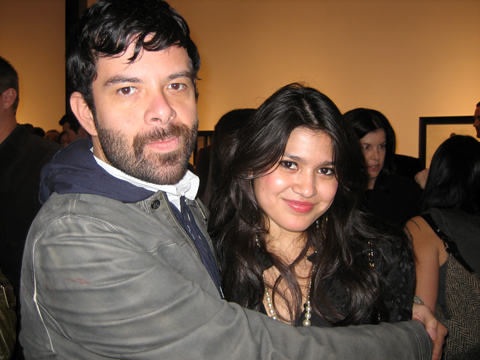 Carlos Ramos & Sybil Martinez get cozy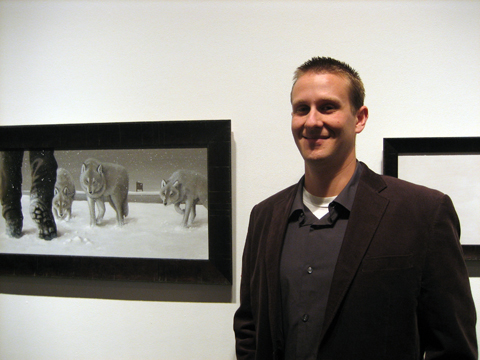 Joey Remmers with his painting, My Brother Was Eaten by Wolves on the Connecticut Turnpike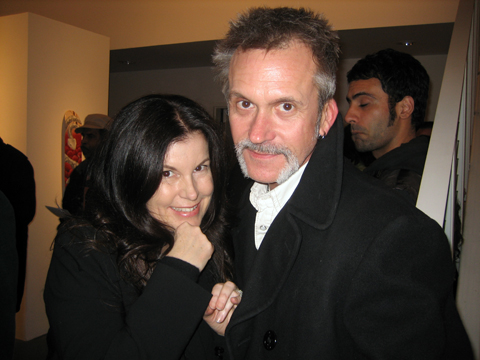 Gallery owner Jan Corey Helford & artist Van Arno buddy up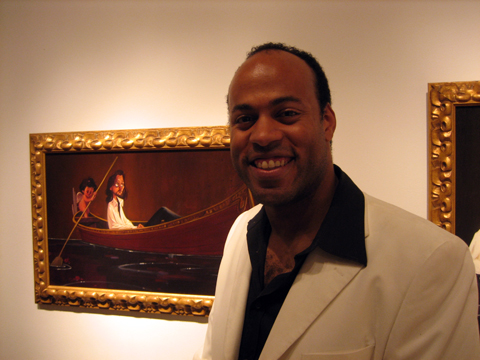 A jolly Devin Crane with his piece, The Journey Is Long Without Her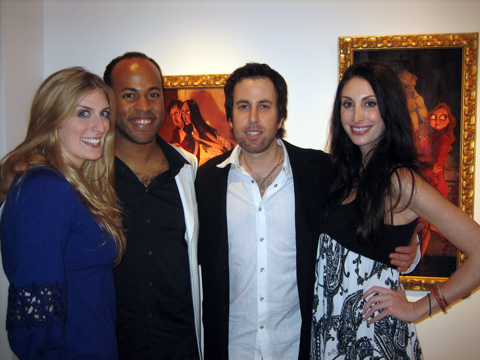 Whitney Pentzer, Devin Crane, Adam Gaynor (former lead bass guitar in Matchbox 20), and Ashley Kirshner are all smiles
Joey Remmers' Tracking The Wounded, and Devin Crane's Love & Tears will remain on display thru February 14th, 2009.
More info at www.coreyhelfordgallery.com