Photos: Nothing But the Breaks
Juxtapoz // Wednesday, 23 Apr 2008
1
In the 70s, art and music exclusive to the streets and YMCAs of the Bronx personified an inner city environment that begged for an escape from crime and poverty. While POSE 2 designed the fliers and Afrika Bambaataa controlled the crowd with the ones and two's, people from all over NYC for one night forgot about gangs, poverty and politics.

Should it be a surprise that with similar hip-hop founding conditions existing in Baltimore today, that it too is seeking an outlet? Nothing But the Breaks has become that outlet for an emerging sub-culture of street and graffiti artists and lovers of funk and soul music.

Also known as "DIG" on Tuesday's, DJ duo Landis Expandis and Napspace keep the B-Boys and crowd moving spinning nothing but the funkiest breaks around. Emerging street and graffiti artists Jazirock, El Toro (Philly), Adam Neubauer (DC), Ners Boogie, and Joe Ride display 70s themed works on canvas, 70s vinyl records and found material.

Politics, poverty and crime aside, Nothing But The Breaks is Baltimore's answer to its vices and ills.

Words by Leonard Brady. Photos by Daniel Shea.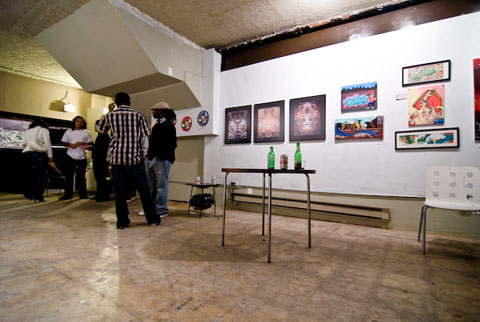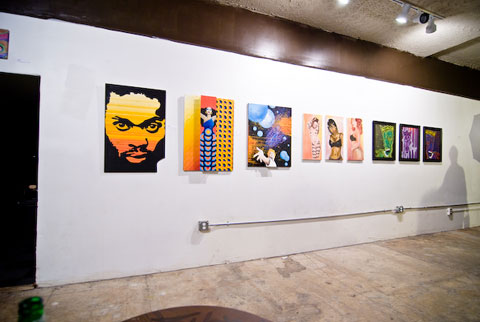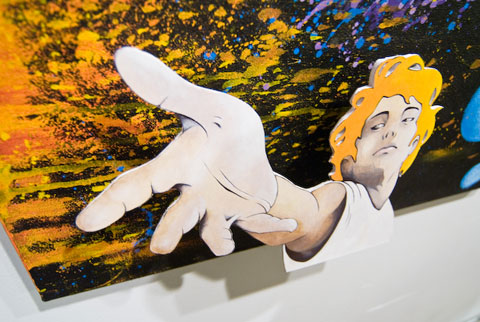 Adam Neubaur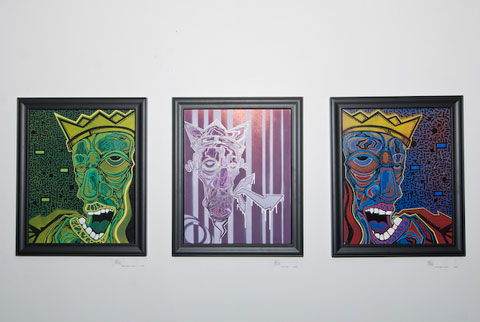 Blister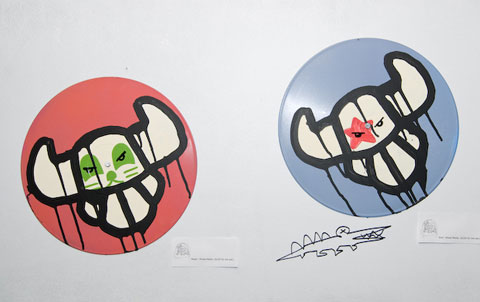 El Toro "Peter" "Ace"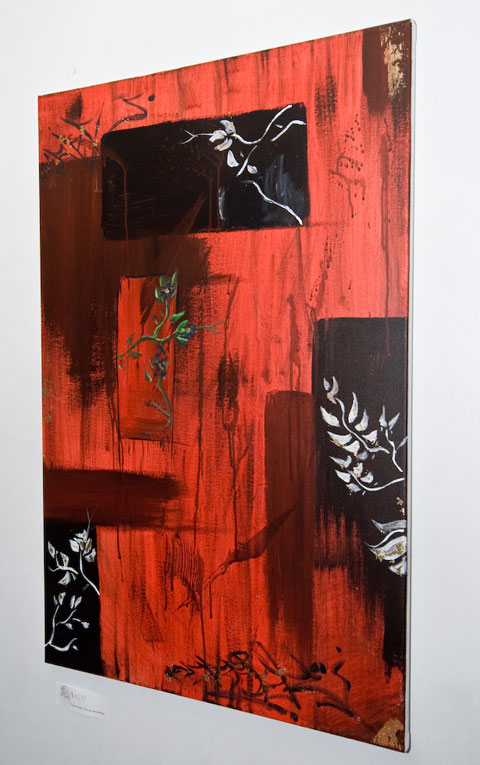 BennySars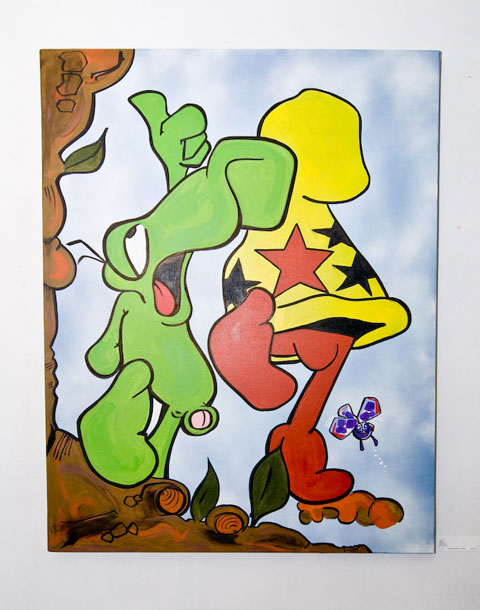 Jazirock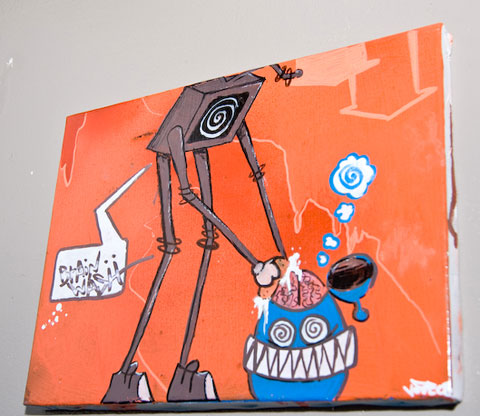 Vose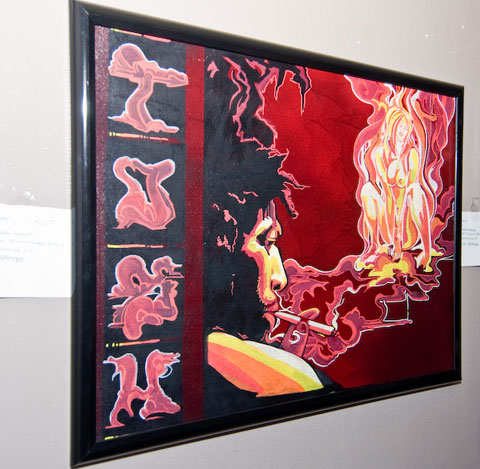 Bones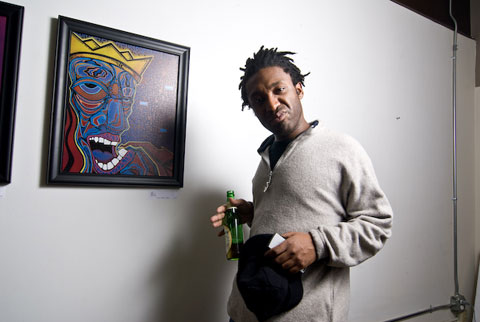 Gettin' crunk with some of Blister's work!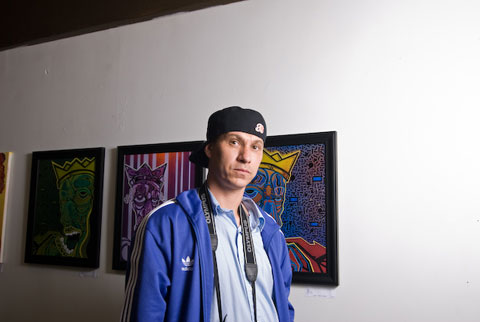 Jazirock