Photos: Munk One & Patrick Martinez at Fifty24LA
Juxtapoz // Tuesday, 19 Aug 2008
1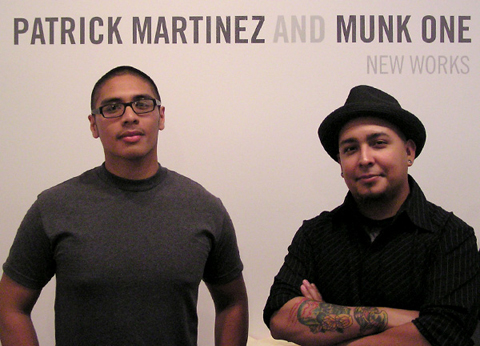 Patrick Martinez (left) and Munk One (right) have a sick two-man show currently up at Fifty24LA Gallery in Downtown LA.

These lucky guys shared their opening night with the Righteous Kill VIP event a few stores down, which led to even more cats swarming the already crowded gallery space.

Take a look at a few pictures from Munk One of the new artwork being shown through October 4th.