Photos: Mark Ryden's The Gay '90s: Olde Tyme
Juxtapoz // Sunday, 02 May 2010
1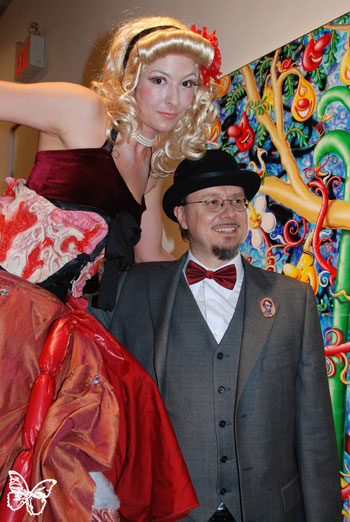 We haven't heard such excitement over an opening in a while, as fans from all over the world flocked to New York City for the unveiling of Mark Ryden's solo show, The Gay '90s: Olde Tyme Art Show. The event drew massive crowds dressed to impress in their best 'Old Tyme' outfits.
The painter infuses his meticulously rendered works with an eclectic fusion of bees, meat, tikis, flora, and ladies.
Take a peek at some of the night's festivities here:
More information on Mark Ryden can be found at www.markryden.com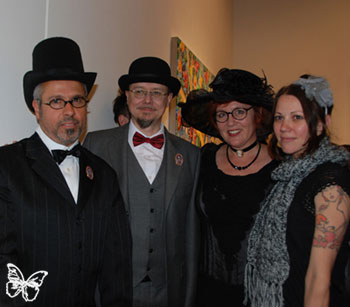 Gary Baseman, Mark Ryden, Marion Peck, and Lola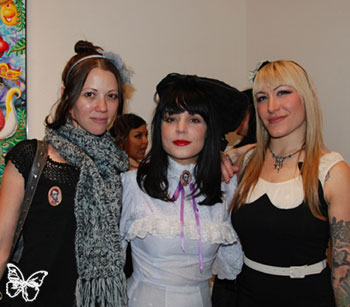 Lola, friend, and Tara McPherson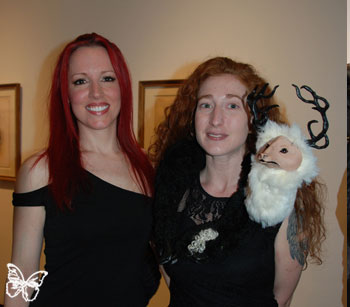 Lori Early and and festooned friend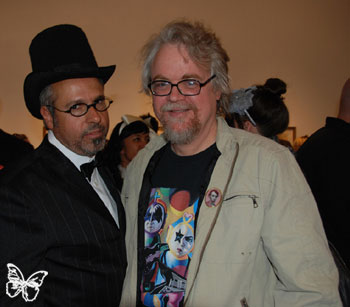 Gary Baseman and Ron English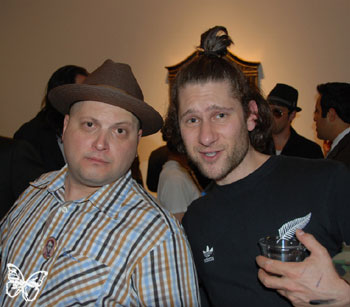 Jonathan LeVine and Foox
(First image Ali Schmitz and Ryden)
All photos by Butterfly.