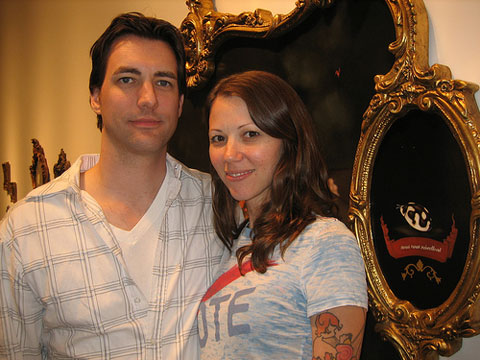 LOLA
"The Wondermental"

On View October 25 until November 12, 2008

Corey Helford Gallery
8522 Washington Boulevard
Culver City, CA 90232
T: 310-287-2340
www.coreyhelfordgallery.com

Los Angeles artist Lola (shown above with Nathan Spoor) recently opened her solo show, The Wondermental to a packed and eager crowd at Los Angeles' Corey Helford Gallery.

For her first solo show at Corey Helford, Lola creates an enchanting visual adventure about a young boy's journey into the unknown. Exploring themes of innocence, self-discovery and independence, Lola's carefully-tendered tableaus reveal life's unexpected treasures and charming mysteries.

For the exhibition, Lola paints from a deeper color palette than before, blending delicate imagery with surrealism to create a series of twenty-two acrylic-on-panel works. Each painting represents a unique piece of the puzzle in "The Wondermental's" magical narrative. "The Wondermental" will be on view until November 12, 2008.

As usual, the opening was attended by the movers and shakers of Los Angeles' contemporary art scene, creating an atmosphere of excitement and fun. See more photos from the opening of The Wondermental below: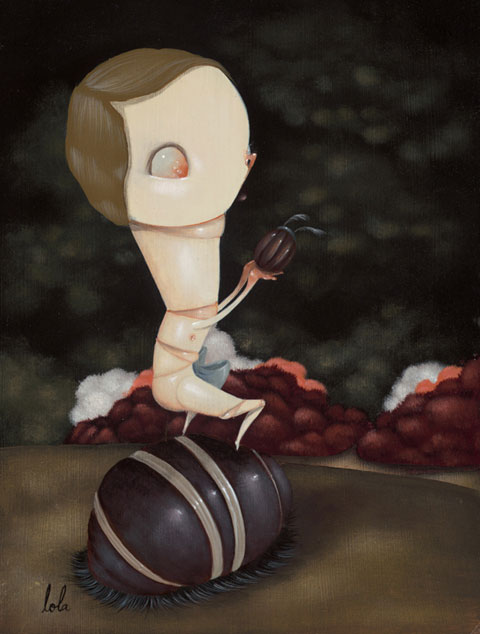 The Incredible Naked Todd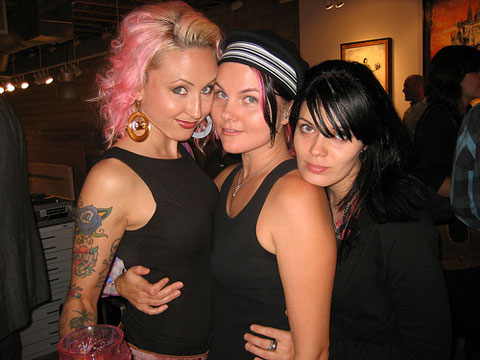 Natalia Fabia, Alissa Haggis and Sacha Borisich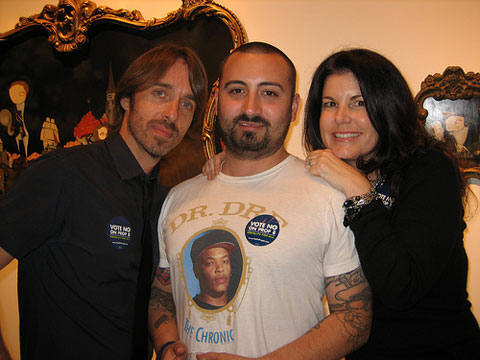 Richard Scarry, Joshua Petker, and Jan Corey Helford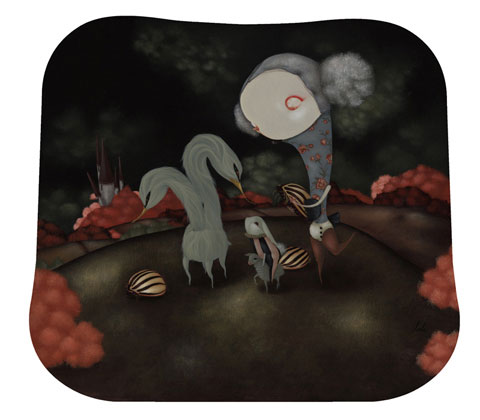 Winifred and The All Arounds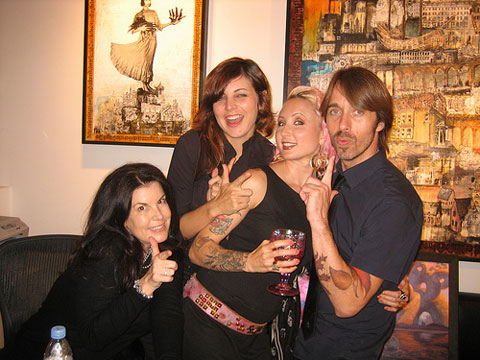 Jan Corey Helford, Korin Faught, Natalia Fabia, Richard Scarry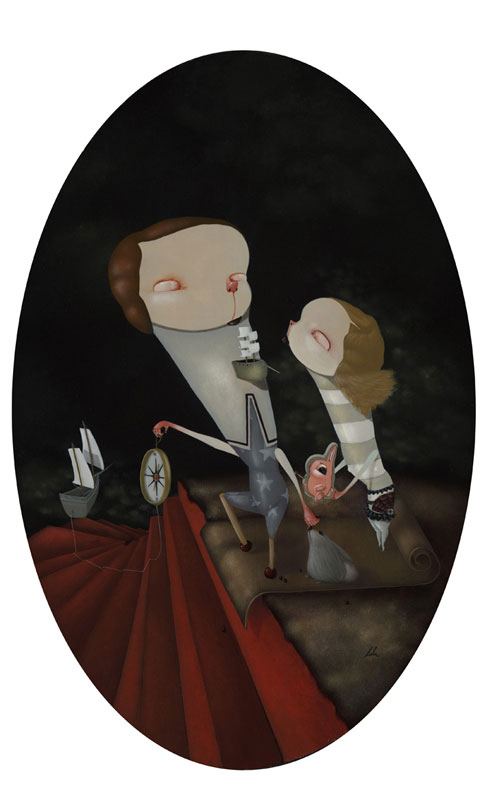 The Whisper Guide That Came From Nowhere

Buff Monster gets to the point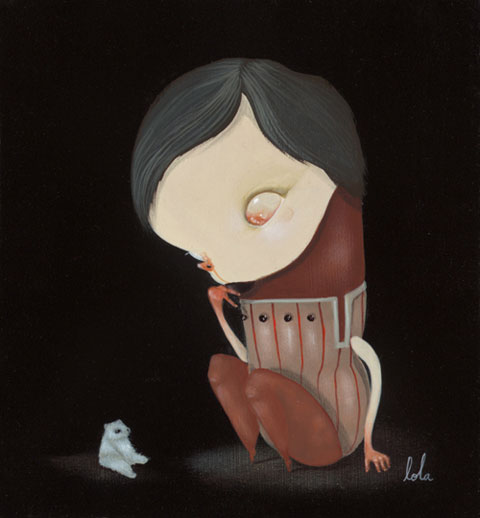 The One He Loved The Most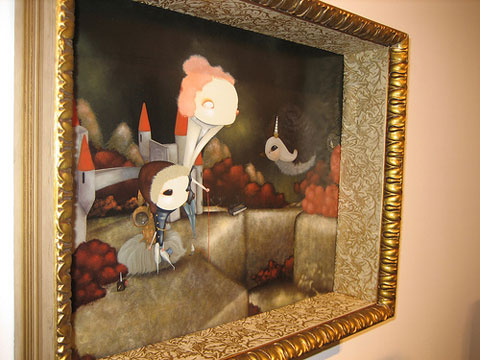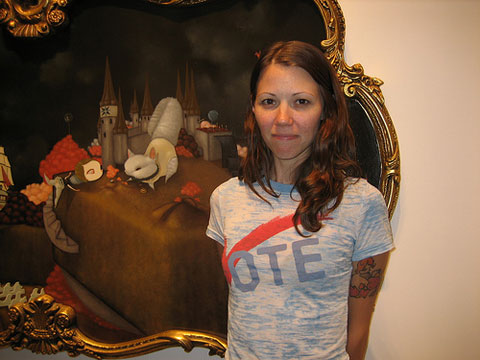 The artist herself, Lola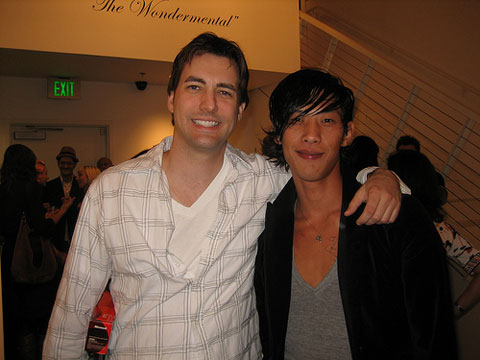 Nathan Spoor and Thomas Han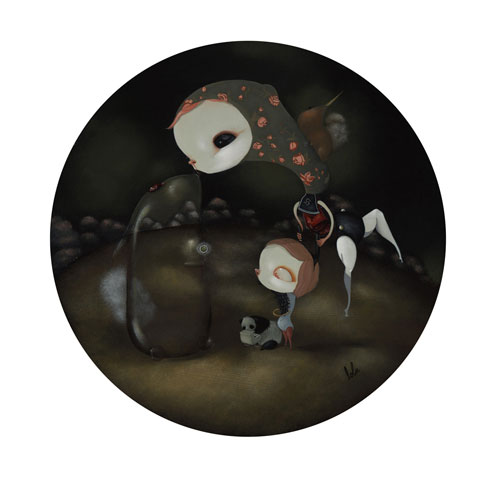 The Green Pea Seranade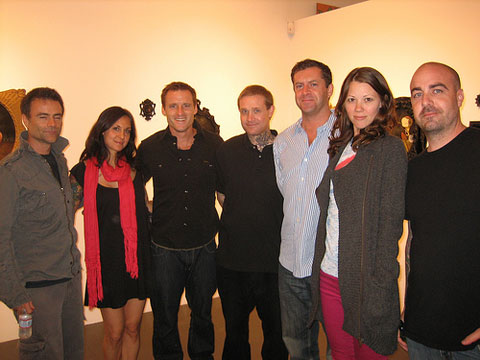 Ross Robinson, Catherine Weiss, Zoli Teglas, Bill Fold, Phil Blain, Lola, and Tim Milhouse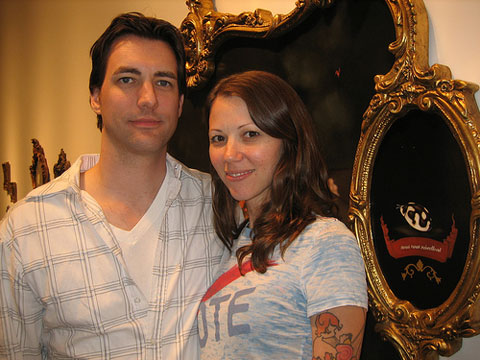 Nathan Spoor and Lola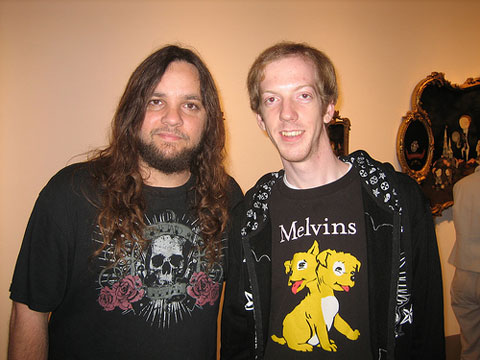 Chet Zar and Federico Hudson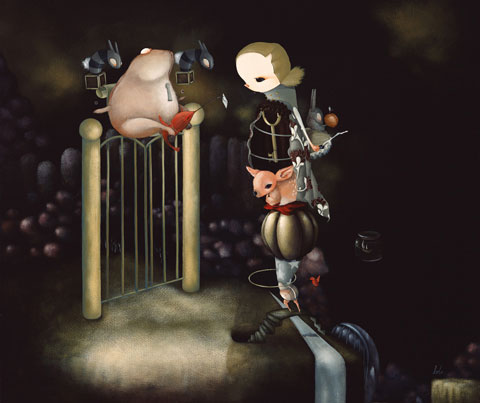 Miner Malin Montague Carries The World on His Shoulders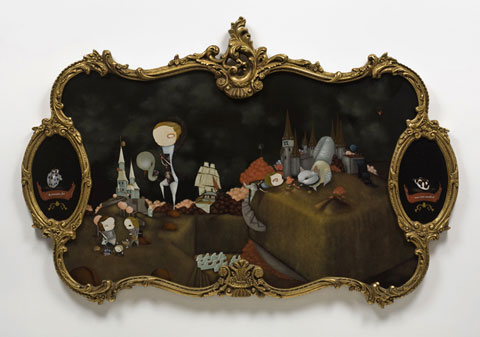 I Dreamt I Was The Lion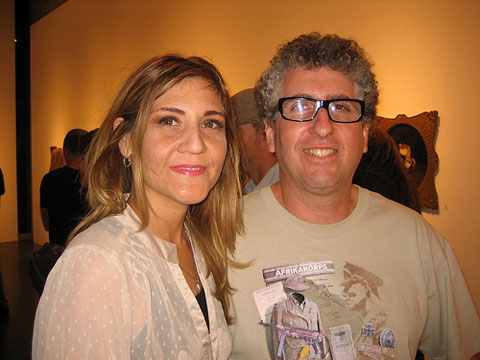 Gary Pressman and Erica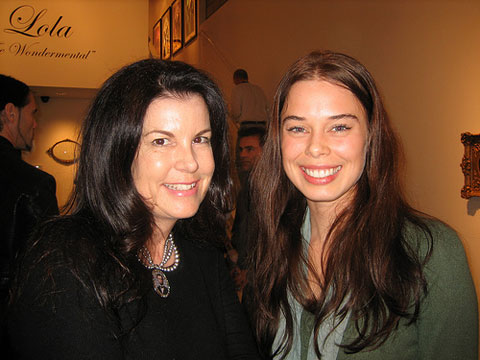 Jan Corey Helford and Shanna Collins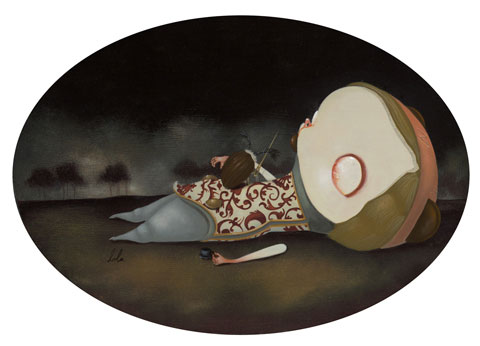 Gradually Appendaged And Pleasantly Surprised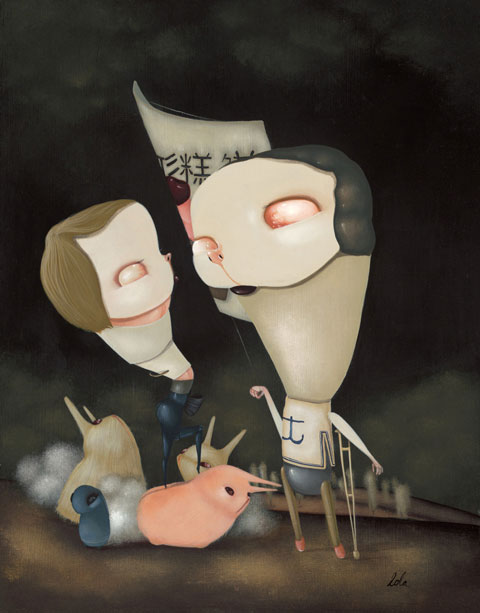 Edward Often Bragged About The Things He Had Done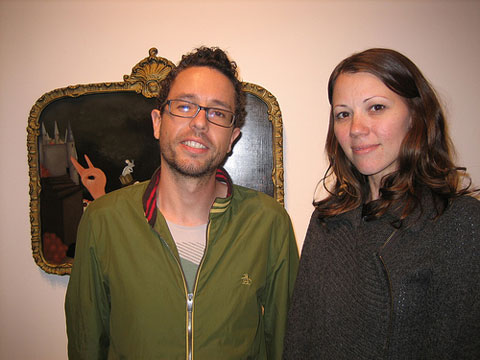 Mike Joblin and Lola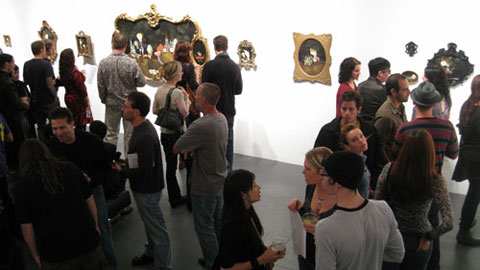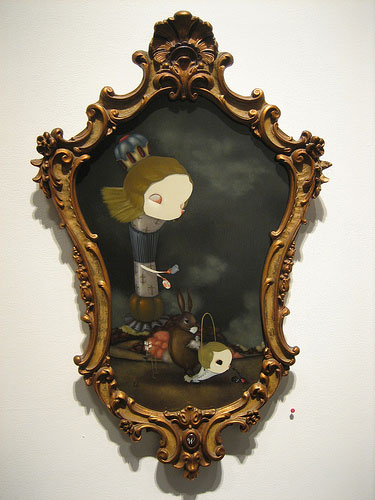 Lola was born and raised in Riverside California. Growing up in an artistic family sparked Lola's interest in art, and she began developing her creative and technical skills at an early age.

A self-taught painter, Lola takes great care in the unique details of each piece, displaying them in handpicked antique frames she finds at flea markets.

Featured in renowned collections worldwide, her work has been exhibited in prestigious galleries and museums including CoproNason, Robert Berman Gallery, DCG, and Riverside Art Museum. This December, she will be featured at Art Basel's KNOW II Exhibition.

For more information about Lola, visit www.lolastrangeart.com.
More on The Wondermental at www.coreyhelfordgallery.com