Photos: Last Rites Inaugural Opening
Juxtapoz // Monday, 14 Apr 2008
1
On the evenings of April 4th and 5th, the Hudson river flowed red with the blood of a thousand virgin sacrifices. Black clouds swallowed the sky, setting an ominous tone for those that dared to walk the city streets. The howling of tormented souls could be heard in the distance, their painful cries only being muffled by the barks of wild rabid scavengers in the night. A vortex of powerful evil had descended upon Manhattan's west side. No, the Republican Convention was not in town. Rather, the inaugural preview and opening of Paul Booth's Last Rites gallery, featuring a group exhibition of works from artists that lean towards the dark side.
Last Rites Gallery is located at 511 West 33rd Street in Manhattan. The Transgression show runs through April 28th. Have no fear. The artists are all actually sweeter than honey on ice cream. But don't tell them I told you. If you can't see the work in person, make sure to visit the gallery website: lastritesgallery.com.

Words and photos by Dylan Evans.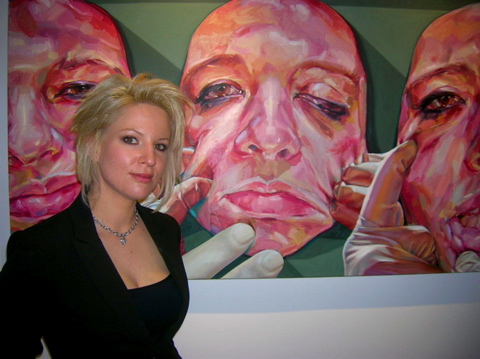 Gallery Director Genevive Zacconi pulls it all together without losing face.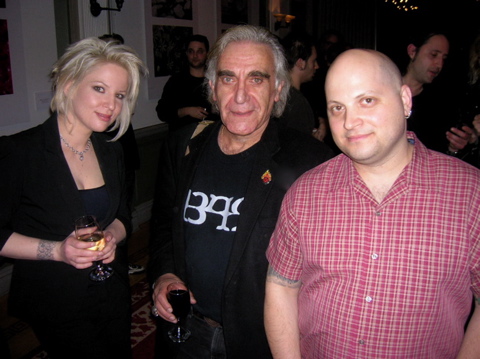 Genevive, Les Barany, and Jonathan Levine

Gallery Space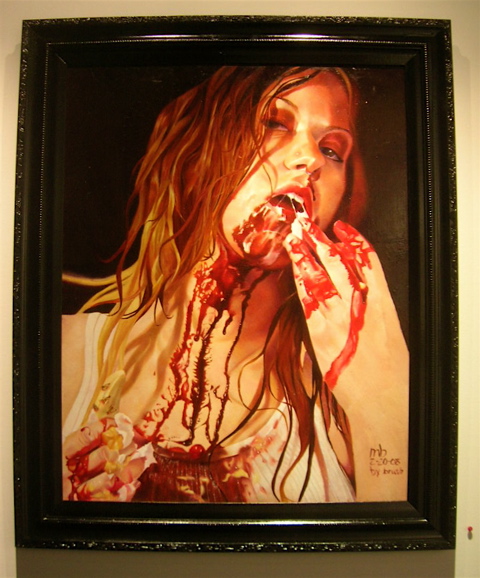 Glutton for Punishment by Matthew Bone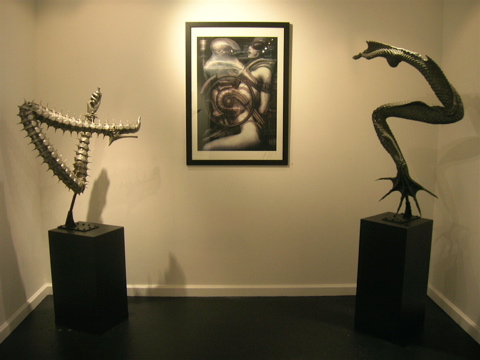 Works by HR Giger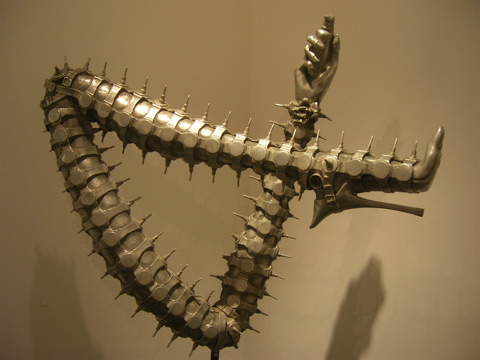 Zodiac by HR Giger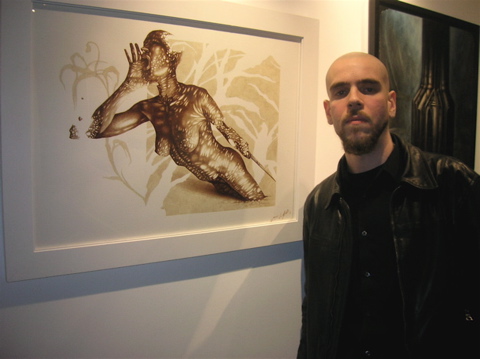 Vincent Castiglia bleeds for his art. Literally.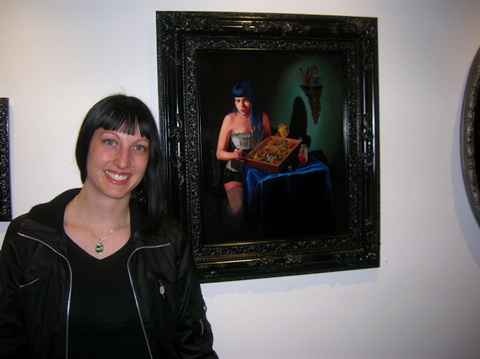 Rachel Bess with The Pigment Harvester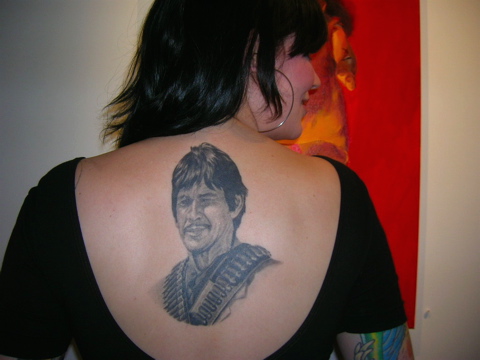 Charles Bronson back tattoo. Sweet.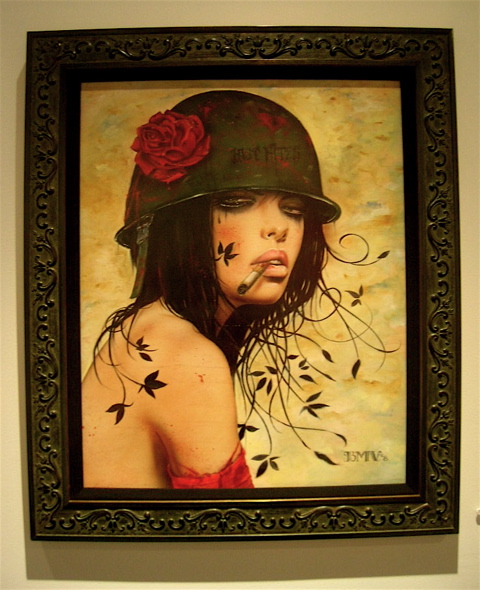 Last Rites by Brian Viveros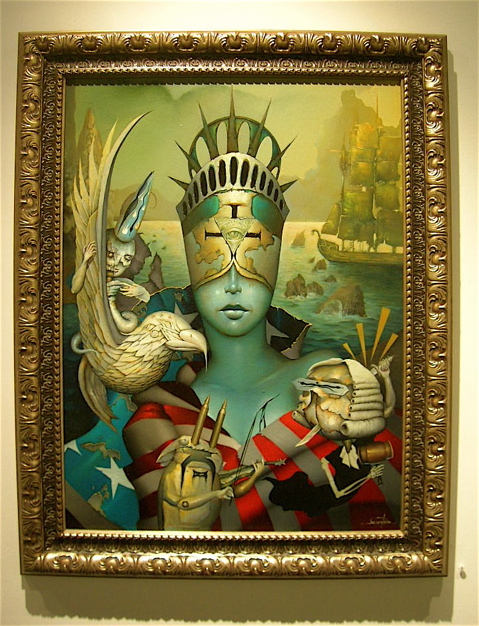 Mother of Exiles by Dan Quintana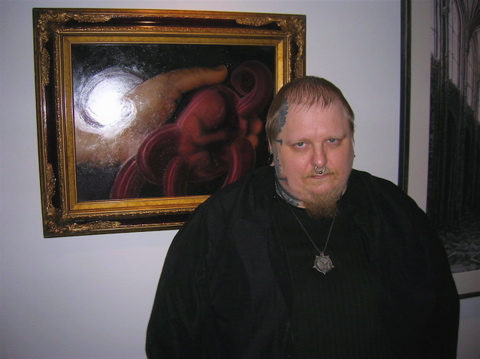 Paul Booth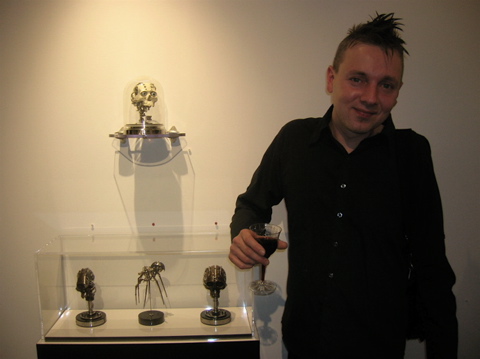 Cristopher Conte with his creations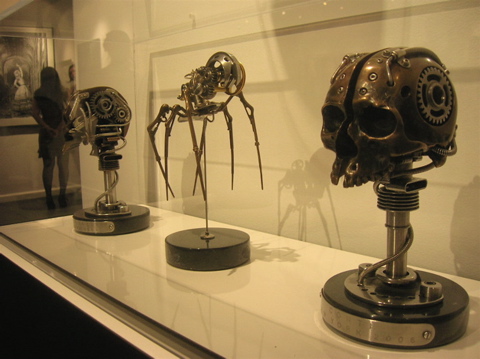 Beautifully crafted by Christopher Conte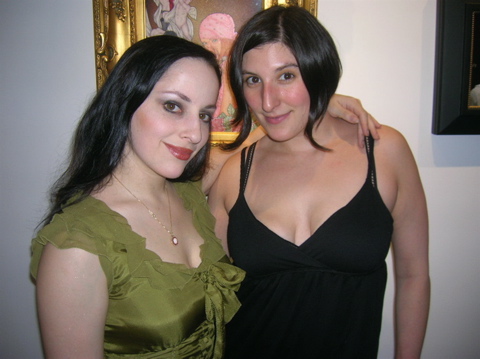 Molly Crabapple with Lux Alptraum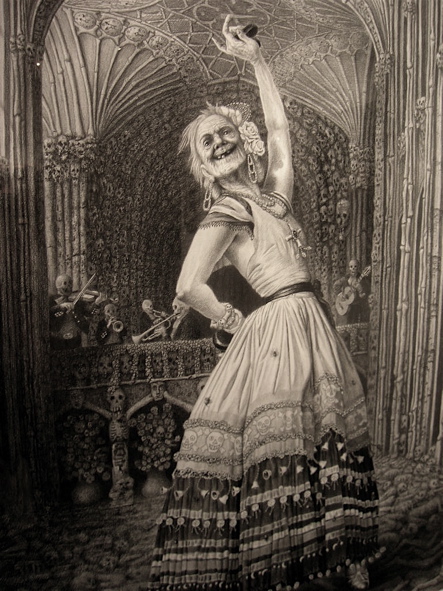 Detail of La Huesera by Laurie Lipton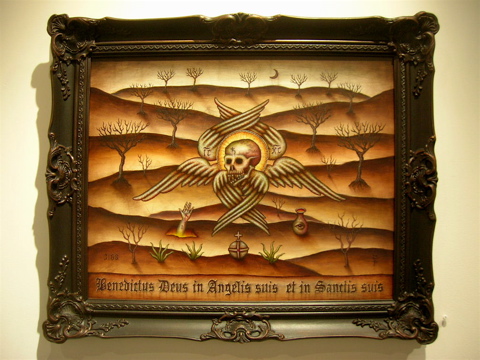 Seraphim by Daniel Martin Diaz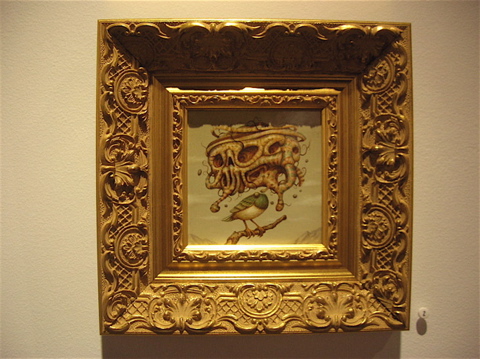 Tripping Skull Bird by Naoto Hattori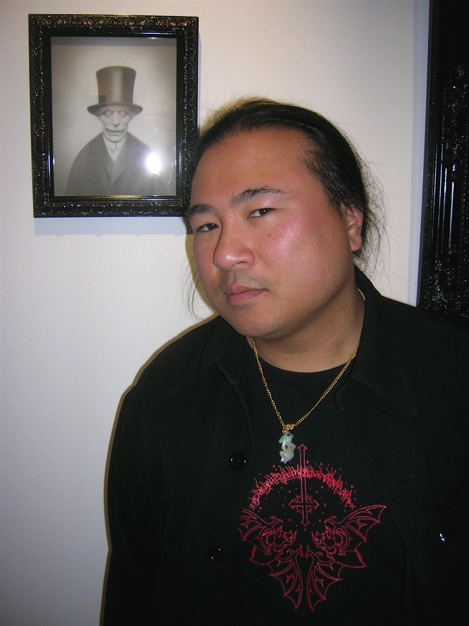 Travis Louis with The Lonesome Stranger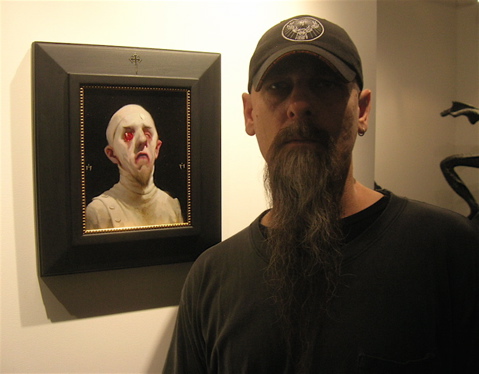 Michael Hussar prefers to stay in the dark.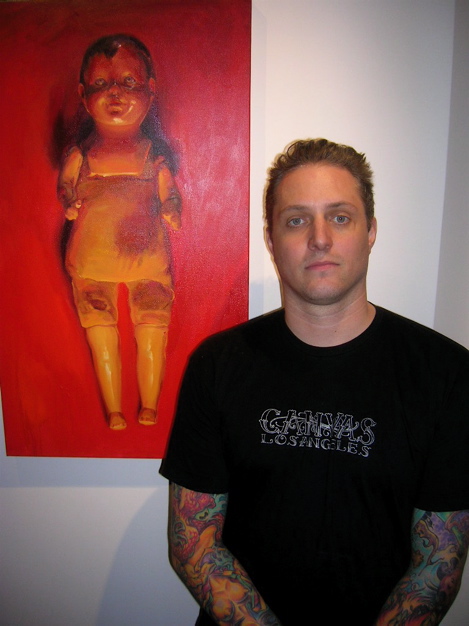 Shawn Barber with Illuminated Transgression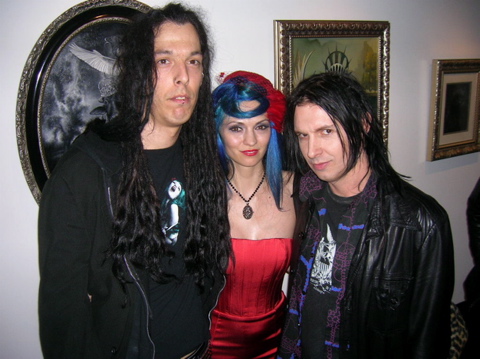 David Stoupakis, Aprella, and Curse Mackey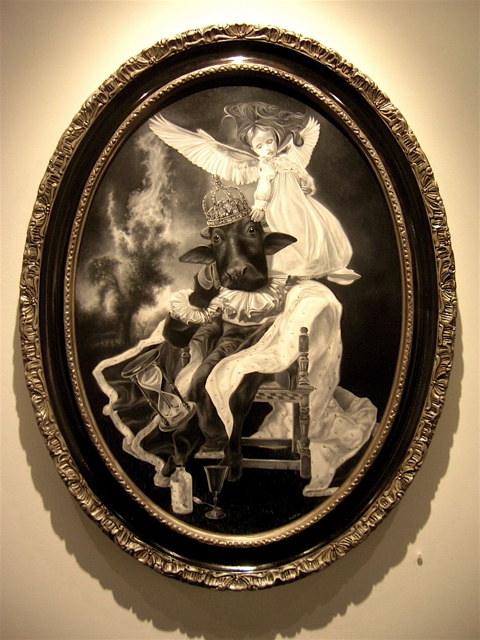 One King's Downfall by David Stoupakis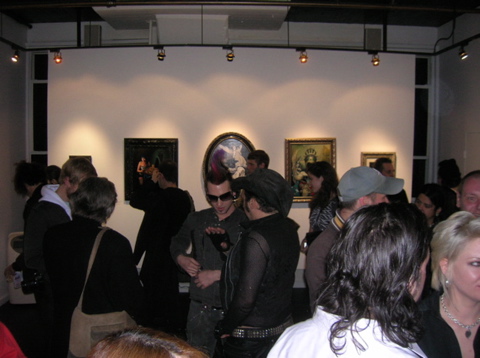 Gallery goers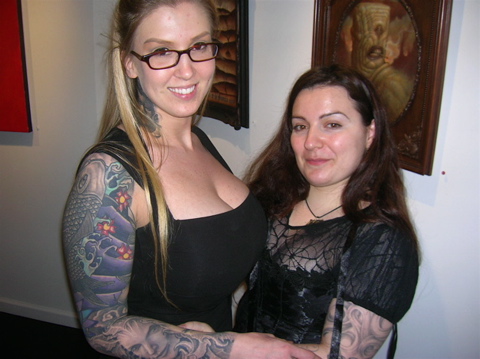 Gallery girls Heather and Virginia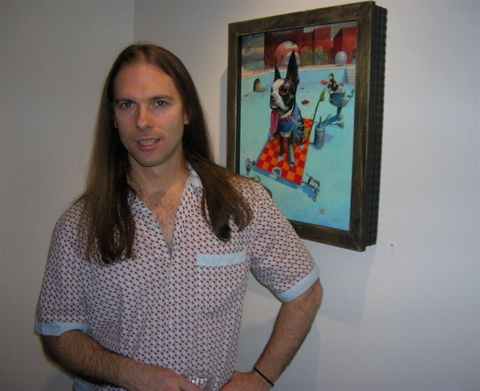 Fred Harper with his Best Friend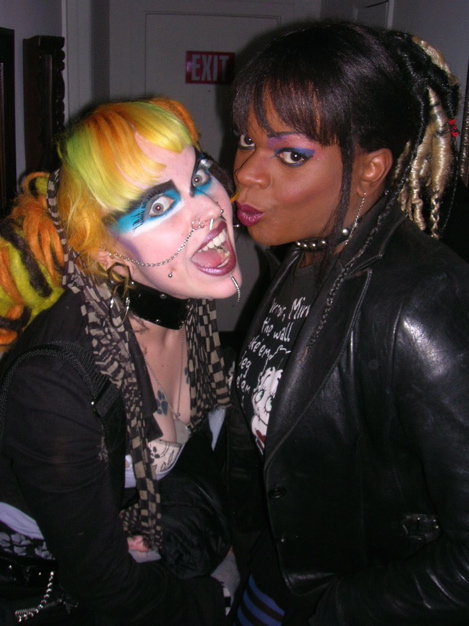 The freaks come out at night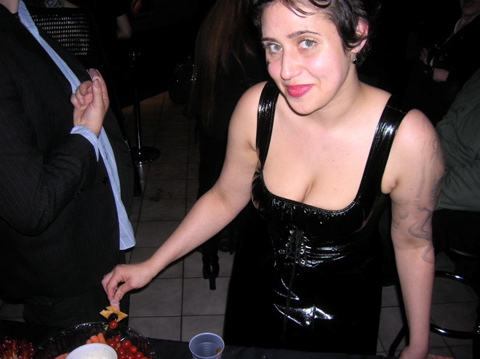 Artist Zelda Devon samples the hor's d'ourves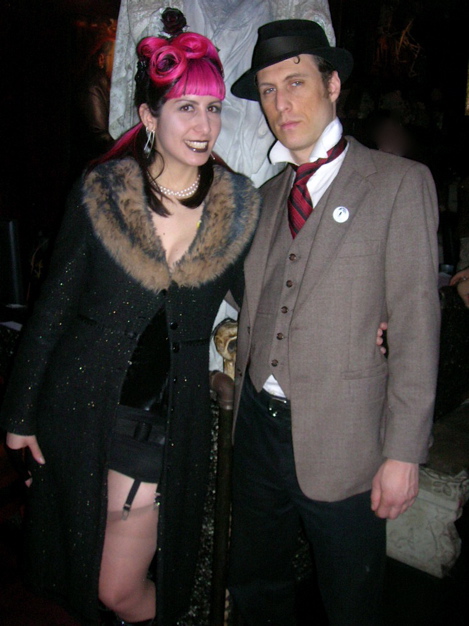 Latex Designer Renee Masoomian and Dean Troxell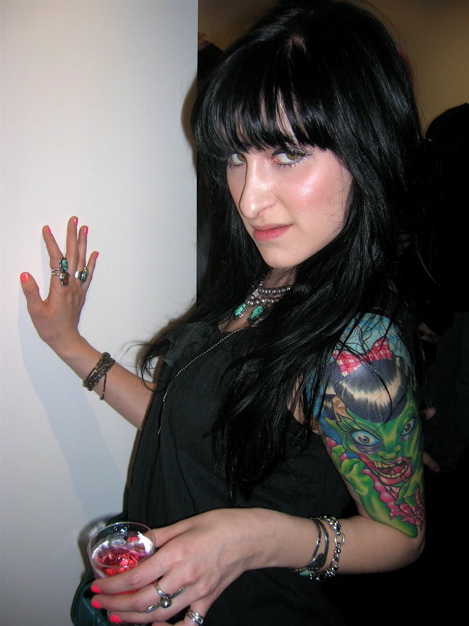 Mandy strikes a pose.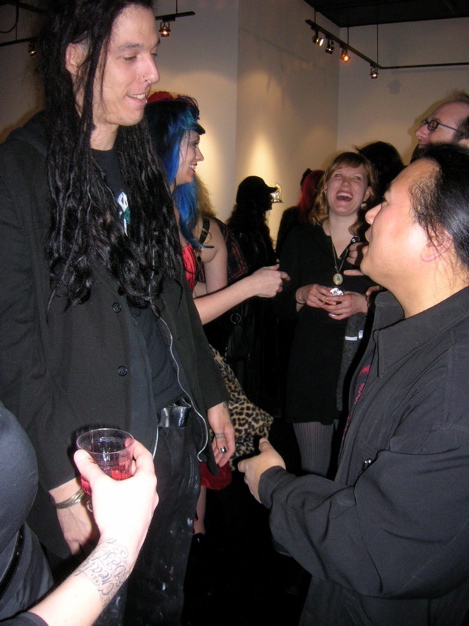 Artist heights from both end of the spectrum were well represented.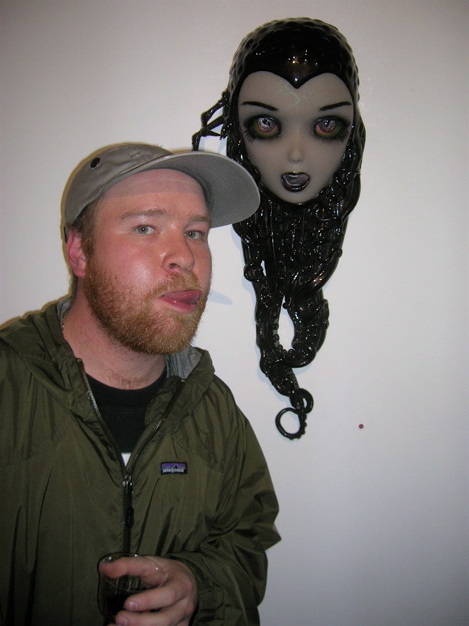 Nick Martin gives some tongue to Colin Christian's sculpture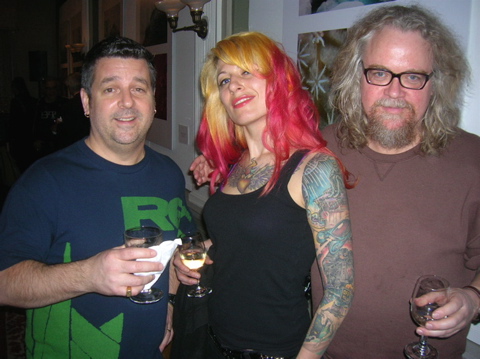 Mark Dean Veca, Jovanka, and Ron English enjoy the after party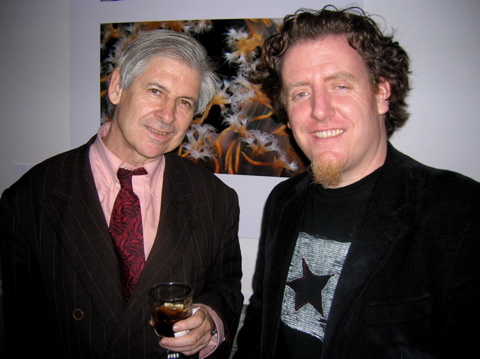 Clark V Fox and Steve Ellis