Photos: Joshua Petker's Opening of
Juxtapoz // Thursday, 16 Oct 2008
1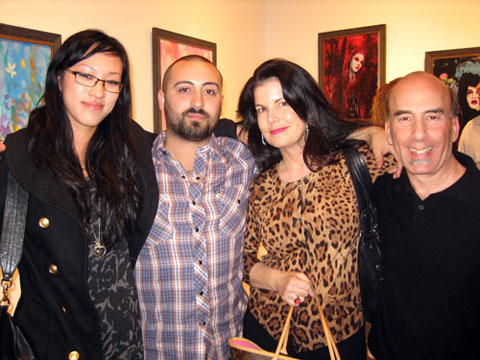 Corey Helford Gallery
Joshua Petker
Black Sugar
October 4 - October 22, 2008.

Corey Helford Gallery currently features Black Sugar, a solo exhibition of new works by Los Angeles artist Joshua Petker.

For his first solo show in Los Angeles as well as at Corey Helford, Petker created an ethereal world filled with mysterious muses and enchanting sirens that's as colorful and opulent as the neon palette he paints from. Influenced by history, fashion and the pursuit of beauty, the artist infuses his imagery with a potent mix of lost love, stolen hearts, sexual longing, and spiritual death.

Black Sugar reveals a secret garden filled with Petker's signature dark flowers, while expanding the visual vocabulary of his landscapes with the introduction of new elements such as unicorns, butterflies and wolves. The exhibition will feature Petker's acrylic-on-panel works in a larger size and scale than before, as well as unveil a limited-edition giclee print available in four colorways.

Petker's new works attracted the cream of the artistic crop to the opening gala at Corey Helford (as you can see above: Sylvia Ji, Joshua Petker, Jan Corey Helford, and Bruce Helford.)
The exhibition will be on view until October 22, 2008, but if you can't make it to LA just check out opening night photos below: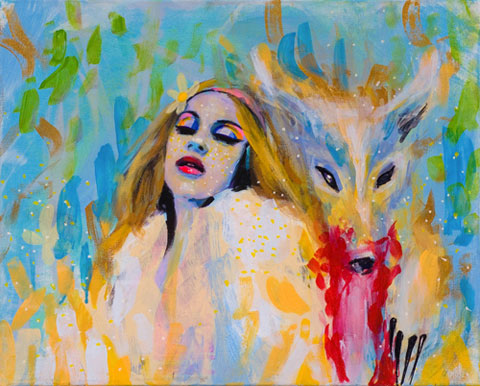 Wolfbite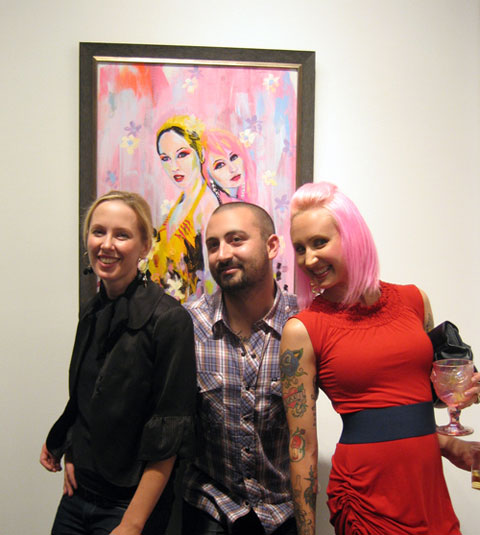 Angelique Groh, Joshua Petker and Natalia Fabia

Alissa Haggis and Sacha Borisich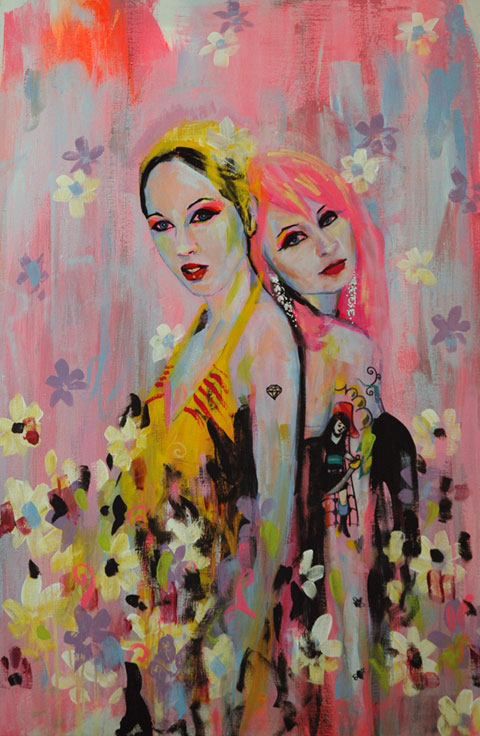 Contemporary Grace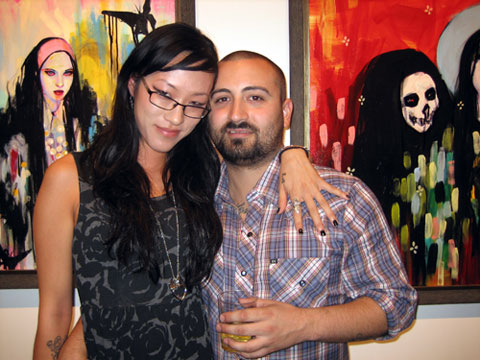 Sylvia Ji and Joshua Petker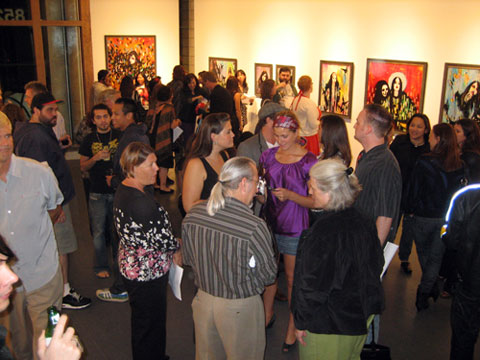 Crowd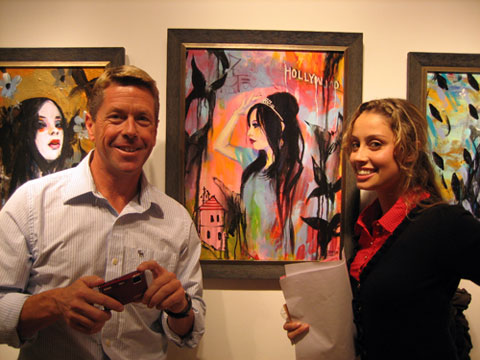 Patrick Moore and his lovely significant other admire their new Joshua Petker painting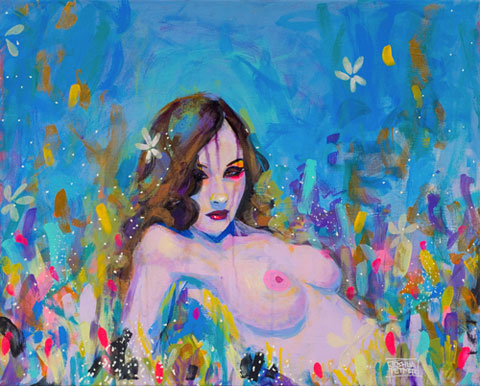 Neon Garden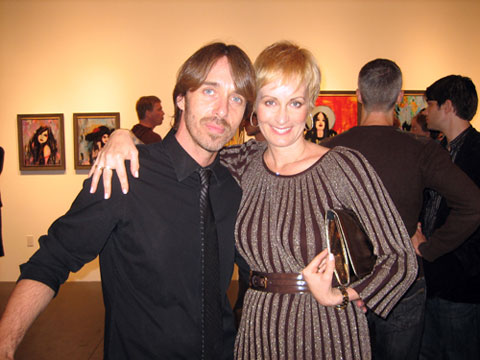 Richard Scarry and Reggie Casagrande

Van Arno shows off his new pedicure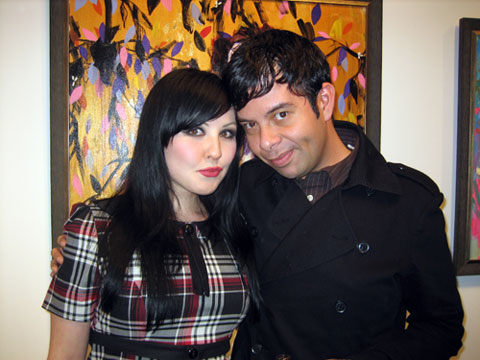 Tomi and Carlos Ramos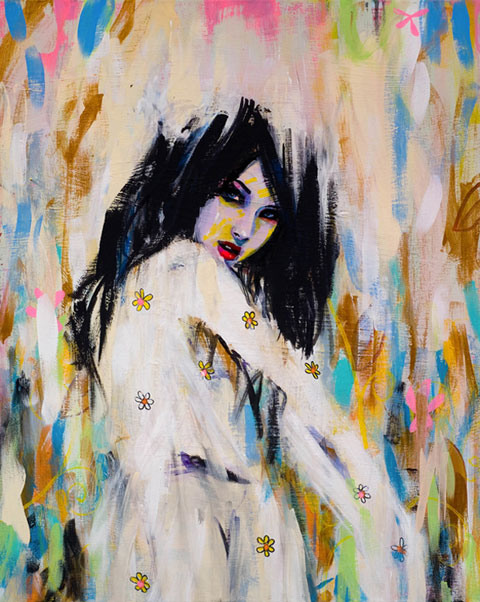 Maggie Moonbeams


Born and raised in California, Joshua Petker spent his youth between San Francisco and Los Angeles.

He attended The Evergreen State College in Olympia, Washington where he earned a BA in Social Science and Biblical Archeology. However, it was writing graffiti at age fourteen that laid the groundwork for his fine art career.

A self-taught painter, Petker studied Western literature, art and culture, taking cues from Vincent Van Gogh and Gustav Klimt to Andy Warhol and Darby Crash. In 2005, Petker's work was selected by LACMA curator Howard Fox to be included in the museum's Art Here and Now program, and his paintings have garnered sold-out exhibitions at numerous galleries on the West Coast.

Petker's growing list of collectors include Jennifer Nicholson, Kevin Smith and Davey Havok, and this past year, he collaborated with Jared Gold's Black Chandelier label to create a collection of exclusive limited-edition products.

Black Sugar will be on view until October 22, 2008. More at coreyhelfordgallery.com

For more information about Joshua Petker, please visit www.joshuapetker.com.