Photos: Joshua Liner Gallery Opening
Juxtapoz // Monday, 14 Apr 2008
1
Joshua Liner made the move from the City of Brotherly Love to the Big Apple a few months back and judging by the turnout at his first New York gallery opening, he definitely made the right move. Hundreds of fans packed into his new Chelsea location this past weekend to get a glimpse of dozens of new works by new and established artists including Blaine Fontana, Stash, and Shawn Barber (just to name a few.) The group show, aptly titled Locked & Loaded, runs the gamut from street art to fine paintings to mixed media sculptures.

The VIP preview on Friday was a who's who of movers and shakers in the New York art scene. Suits schmoozed with graffiti writers, rock 'n' rollers pined over the loss of local clubs, and critics jawed about the "new" rise of pop art. Ron English came with his whole family to show off no less than three pieces that he had on exhibit. The enigmatic KAWS chatted with Mark Dean Veca, while Futura posed for photos and sketched for fans.

By the end of the night, the place was still packed, wine was still flowing, and everyone was in good spirits. The best part? Most of the work has sold, and many up and coming artists were exposed to a wider audience. Job done.

The exhibit runs through May 10. For more information visit www.joshualinergallery.com.

Words and photos by George Koroneos.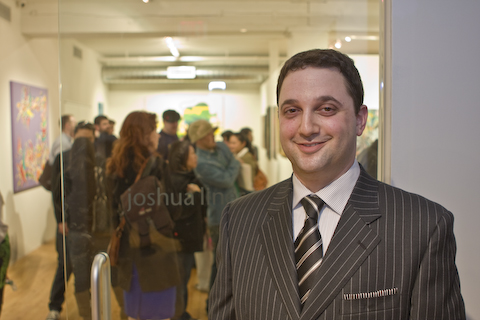 Joshua Liner welcomes the fans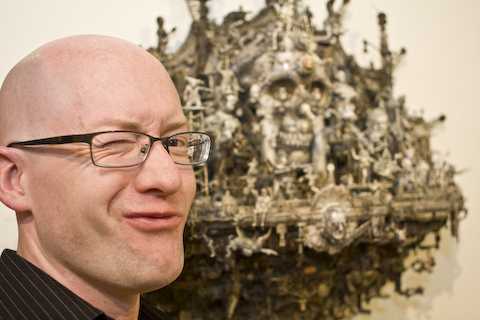 Kris Kuksi has almost all eyes on his work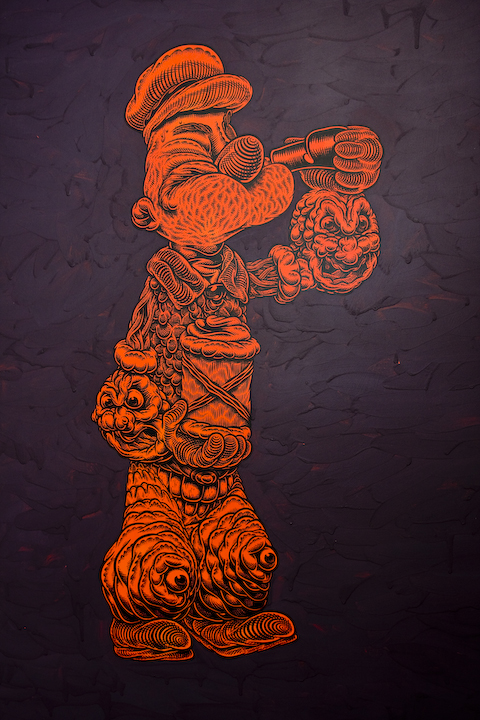 Mark Dean Veca Popeyecon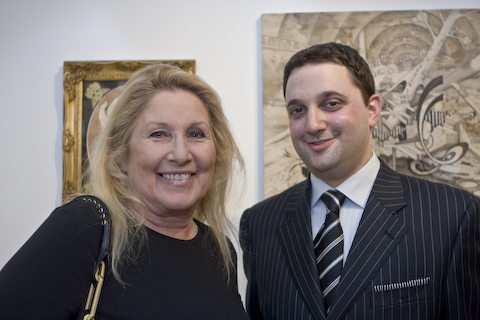 Jane 'Baby Jane' Holzer and Joshua Liner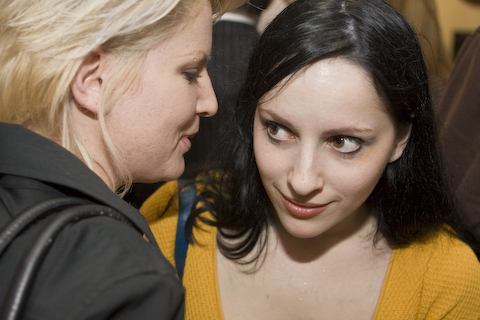 Genevive Zacconi whispers into Molly Crabapple's ear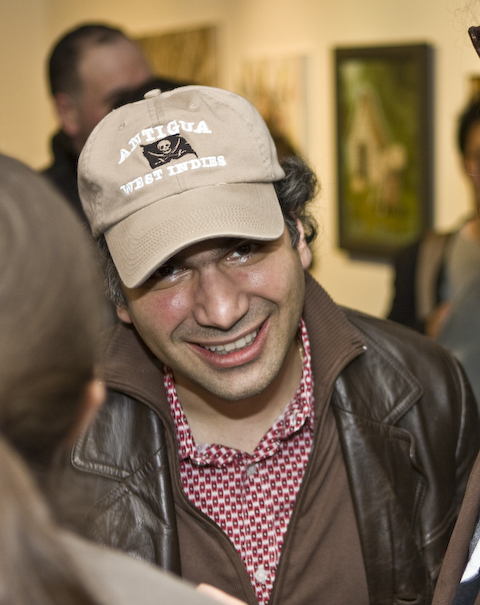 Ron Dominguez works his way through the crowd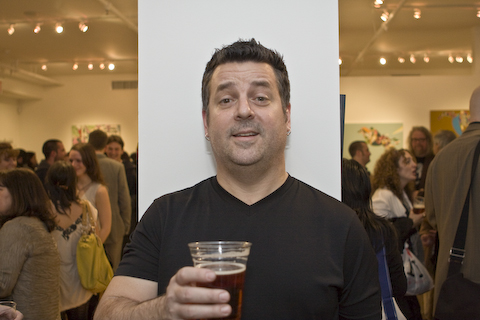 Mark Dean Veca parts the sea of people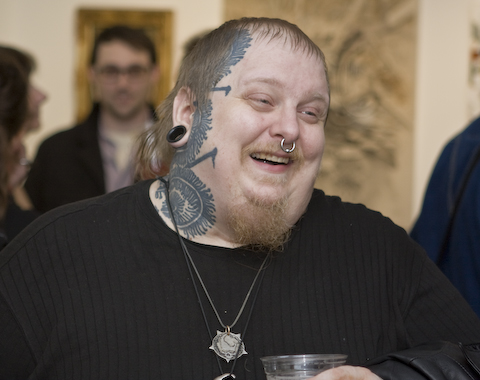 Paul Booth cracks a smile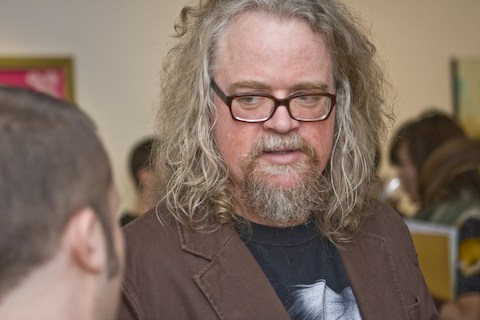 Ron English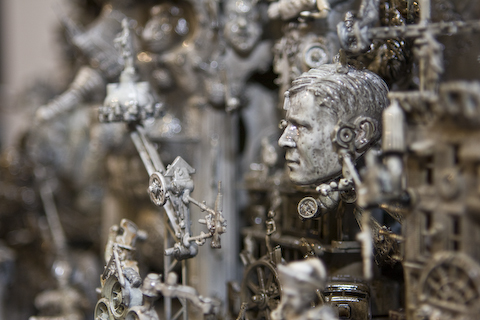 Kris Kuksi Fantasma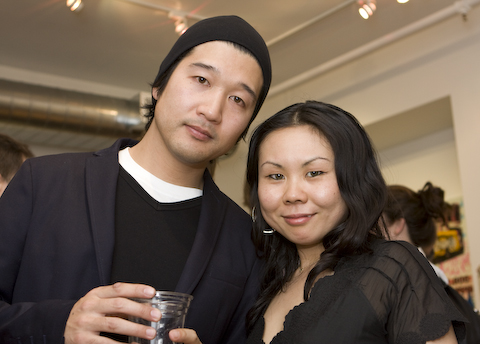 Tomokazu Matsuyama (Matzu) and Aiko Nakagawa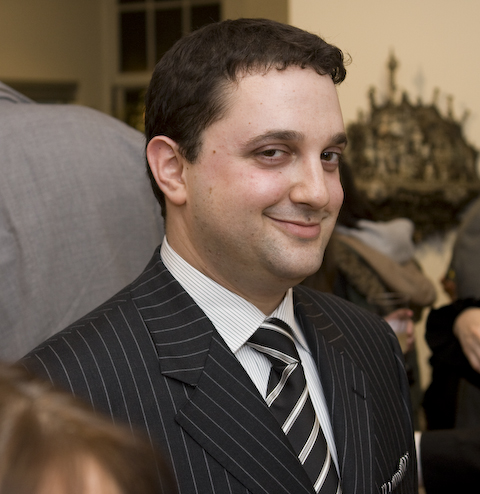 The host of the evening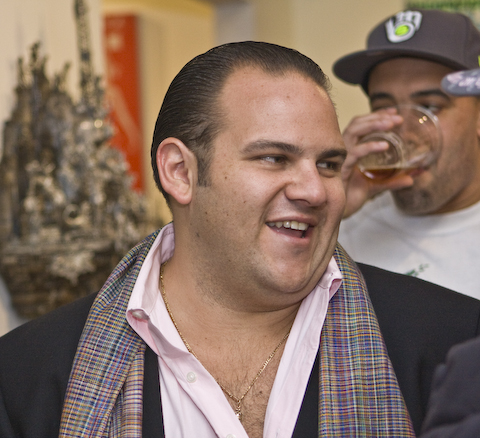 Isaiah Orlen of the F.A.M.E. Collective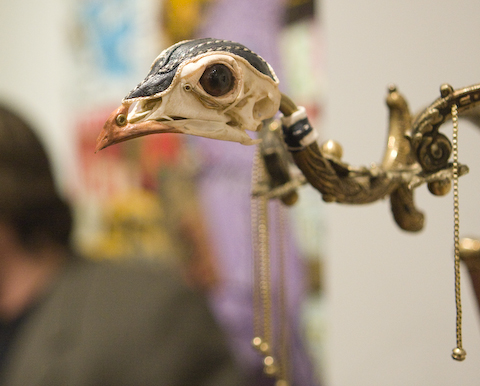 Jessica Joslin Valeria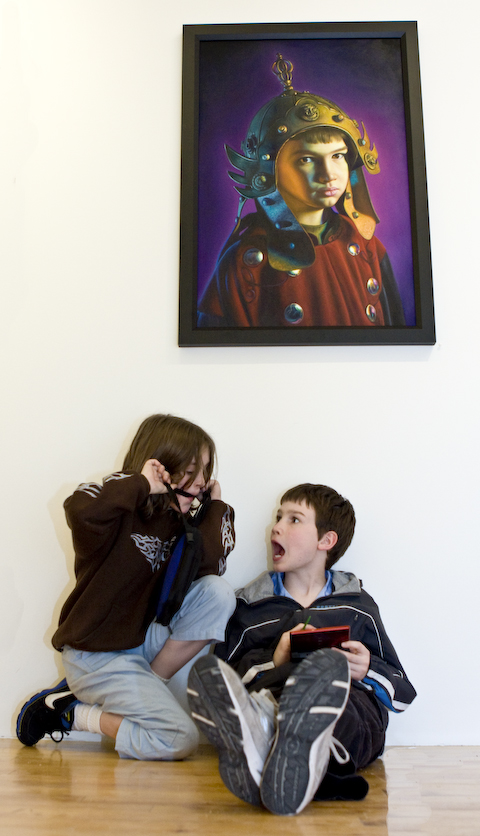 The English kids under dad's work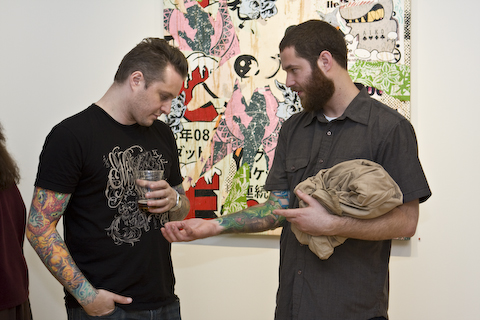 Shawn Barber (left) compares ink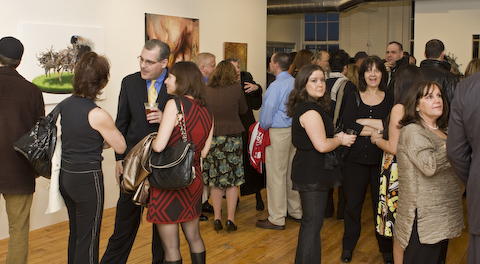 Packed to the brim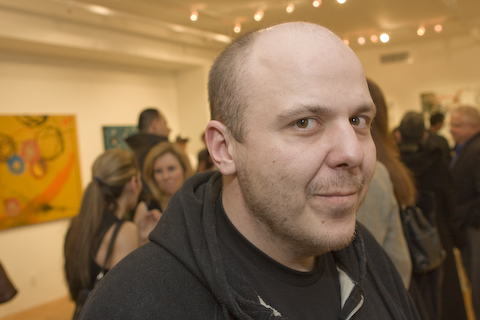 Director of Ad Hoc Andrew Michael Ford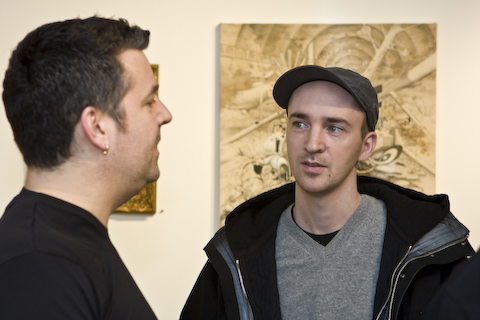 KAWS makes a surprise appearance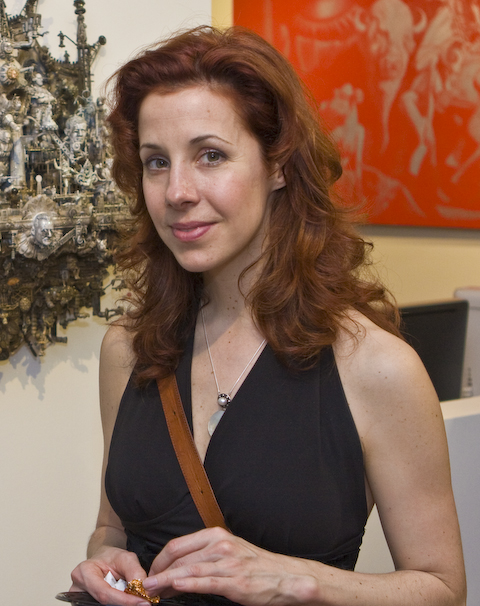 Heidi Taillefer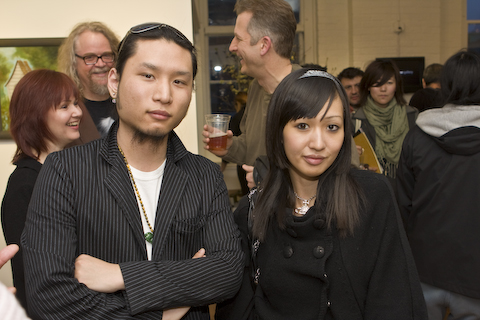 Artist Hans Yim (left) and friend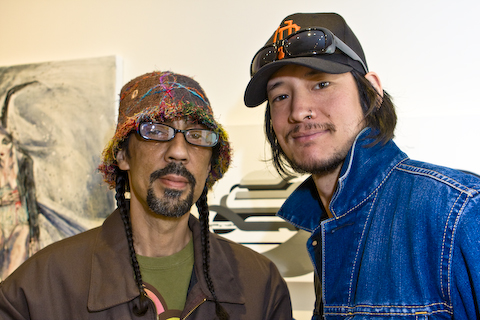 Futura and Kidlew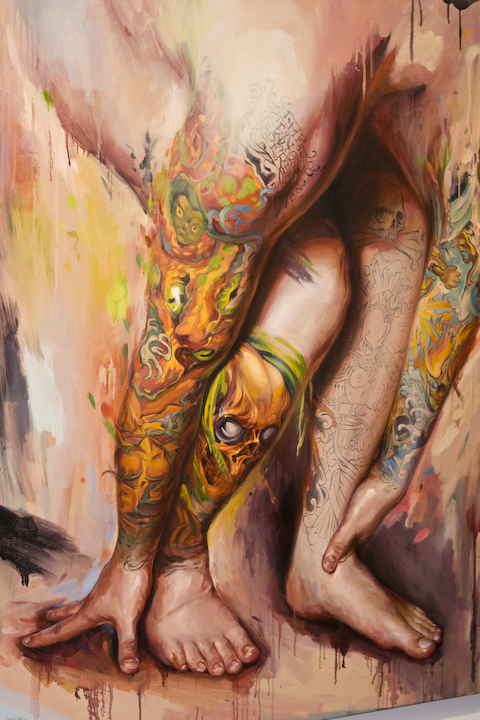 Shawn Barber Tattooed Self Portrait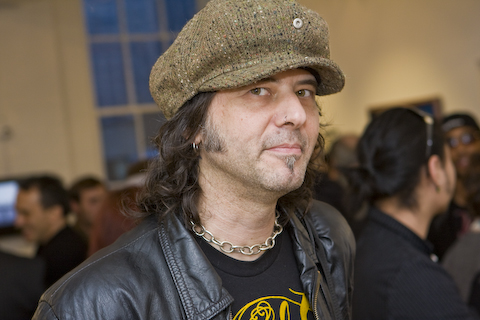 Artist Mark Davis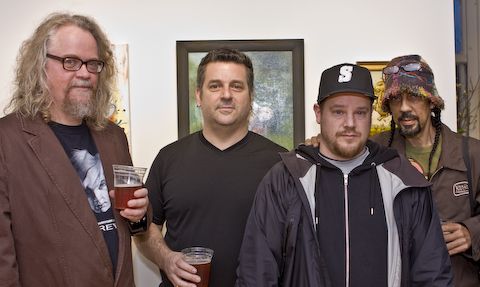 Ron English, Mark Dean Veca, Stash and Futura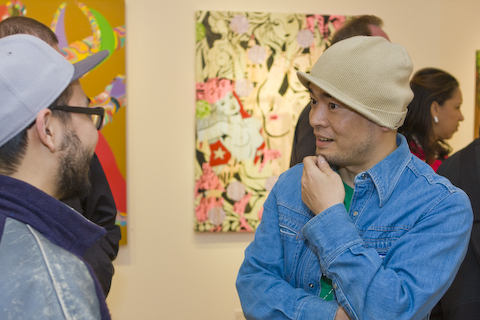 Kenji Hirata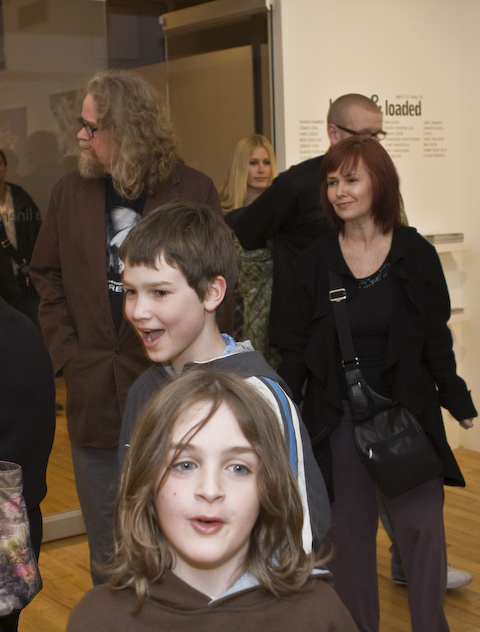 The English clan makes an entrance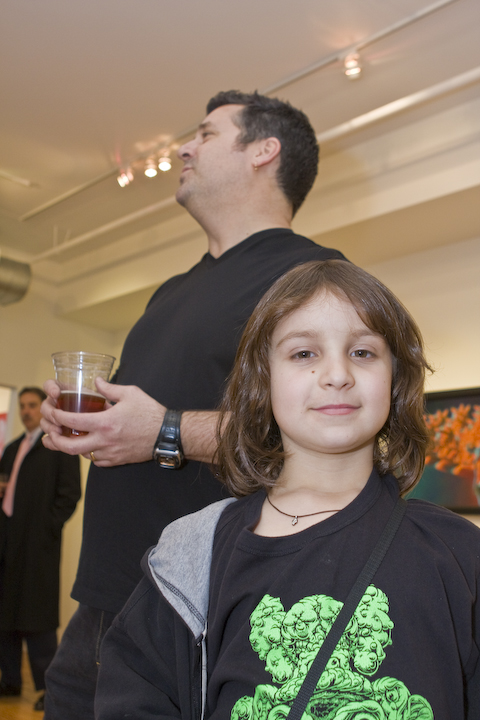 Mark's proud son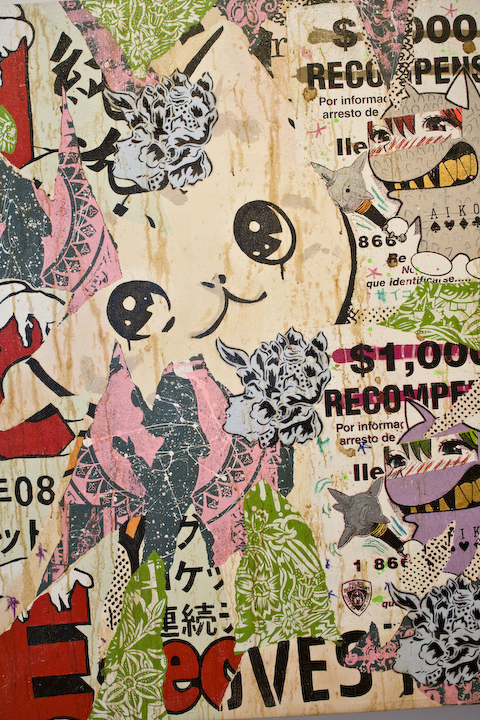 Aiko Nakagawa Gato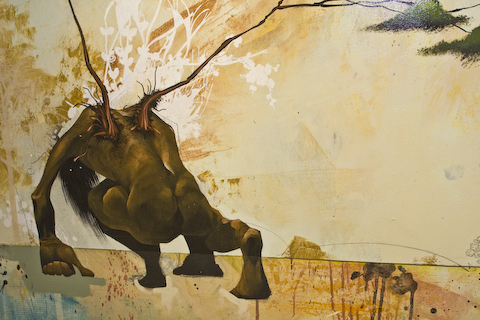 Blaine Fontana Risen